The early stages of developing enterprise resource planning (ERP) software were characterized by high costs, difficulty in use and customization options that made implementation more expensive for manufacturers and distributors. Manufacturers who invested millions of dollars in customized systems encountered problems with scope creep and budget overruns.
However, enterprise resource planning (ERP) software is streamlined and provides the functionality needed for manufacturing and distribution. Though modern ERP solutions have been designed to simplify implementation and meet the needs of many businesses in the same industry, they will not meet every need. Therefore, modifying the existing code may be necessary or adding new code to better suit your requirements.
For most businesses, custom ERP software solutions are prohibitively expensive. However, every business has unique processes that must be addressed to run smoothly. Here are several tips that can help you determine whether or not you need ERP customization for your business.
Think It Through
If you can't find a standard ERP software package that fits your needs, consider customizing an existing solution. Customization comes with some risks, such as costly errors and project delays. That's why we advise you to look at all of your other options before deciding on a custom solution. If you've selected the right ERP solution, the software shouldn't have to undergo too many changes.
Additionally, most modern ERP systems can adhere to established best practices. Rather than customize your system to align with your processes, you may consider adjusting some of your operations to align more with a standard ERP software. To do this, map out your current business process workflows. This task will help you uncover any inefficiencies present that your ERP could potentially smooth over. Setting up workflows this way will reduce overall costs and lead to major business improvements. Alternatively, you might consider configuration options instead of customizations. Configurations allow you to set up workflows without the need for coding.
However, after weighing all of these options, you might still think that customization is necessary to support critical tasks you need accomplished or give your company a competitive advantage. If that's the case, then a custom ERP software is a wise decision.
Does It Add Value to Your Business?
When implementing an IT project, businesses should aim to solve problems or improve their competitive edge. For example, self-service portals can elevate the customer experience by helping customers with common questions and reducing call centre volume. Reporting capabilities give companies insight into compliance issues and business trends. By customizing ERP software for your needs, a company can reach new heights in its industry.
But any features that do not contribute to the growth of business should be taken out of your technology roadmap completely. Before choosing custom ERP software, perform a cost-benefit analysis and discuss your goals with your project team and stakeholders to make sure it will add value to your business. Ultimately, you shouldn't choose custom ERP software just because you can. Just focus on adhering closely to your business goals throughout the lifetime of your software, and you should set.
Continue To Assess After Going Live
In many cases, companies can avoid customizations in an initial ERP implementation. This will help you reach the go-live date faster and for less money since it will shorten the implementation process. However, since no standard ERP package can meet all of your specific needs, and your company will likely undergo changes in the future, there's a strong possibility that you'll require some form of customization at some point in future. 
When you notice inefficiencies that don't seem to be going away, it's time to start thinking about customizations. ERP software aims to enhance productivity, so if you find some tasks are still taking longer than you want them to, or require multiple workarounds, locate the source of the problem and make whatever changes you need to. ERP software offers a wealth of metrics, so you should be able to quickly identify the root causes of the problems and create an effective solution. 
If some users have trouble adjusting to a new system, additional training might be the solution. If the problem is with the software itself and not with your users, then don't be afraid to add customizations so that you can see all the improvements you expect from custom ERP software solutions.
When comparing custom ERP software to a packaged solution, consider the pros and cons of both. Customization should be the last resort when aligning software with business goals, but don't fear customization. If you take careful steps to implement and improve your ERP software, you should feel confident that the added value will help advance your enterprise.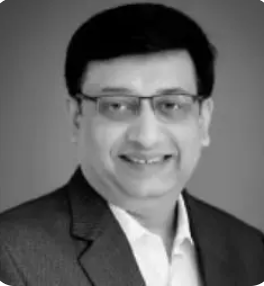 Vijay comes with a vast experience in ERP and enterprise solutions space with about 20 years of experience in various packaged application like Acumatica, SAP, Orion, Salesforce.com, SugarCRM and, SalesLogix.