In this world that sees innovations happening every day, business entities need to stay in touch with such developments. Amongst such innovations, one of the most employed business tools is the ERP – Enterprise Resource Planning. Since there are numerous ERPs presently, it is crucial to identify the best ones. But, selecting the most suitable ERP software for your business might prove to be a complex process. Let us understand the requirements for evaluating, selecting, and implementing the best ERP software for you.
Select Most Suitable ERP software
The First Step is to build a dedicated team of employees that understands the requirements of your business. It is up to this team to decide what factors are weighing down your business. Accordingly, the team can consider all those factors and choose the ERP software that would benefit your business the most. The most important thing that needs consideration here is to include members from all company fields. That would help select an ERP software covering all the departments' issues.
Let us see whom one might include on the said team:
Project sponsoring: The project sponsor has to inform the board members, owners, and the rest about the need and benefits of the ERP software. The person handling the post could be the Chief Financial Officer, a board member, or others.
Project managing: Project managers are responsible for ensuring smooth function. One might involve their internal project managers in the ERP selection process. In other cases, some institutions also hire project managers from external sources based on their experience.
IT experts: Although it might seem that IT experts do not have a role in selecting the best ERP software, that is not the case! IT professionals are an indispensable part of the team. They help mitigate any security-related threats that might bring harm to the business.
Subject matter experts: SMEs happen to be crucial to understanding the various requirements of a business. They help decide what field needs adjustments and modifications. Thus, they are instrumental in choosing the best-suited ERP software.
Independent consultancies: Any business firm can save time and effort by seeking the help of an external consultancy. External consultants are helpful when a business entity cannot form a dedicated team (by itself) to select and implement suitable ERP software.
The next thing to consider is the project goals. Taking the following things into account can help select the best ERP:
Operation date: One must choose an ERP software based on when they need it to be functional. Here, time is an essential factor. One could choose an ERP that fulfils all their requirements, provided they have enough time.
KPI considerations: KPI is also a significant factor in choosing an ERP application. It helps to identify the sectors that need further development. One could consider several KPIs like productivity, revenue, and the like.
Acumatica's ERP is super-handy as it allows the end-users to create relevant KPIs for themselves. It involves a simple drag-and-drop functionality, dismissing the need to go to a programmer for such requirements.
ROI factor: If an ERP software promises satisfactory results, one must go for it. Yet, it is advisable to consider its prospects thoroughly.
Substantive: One must be substantive in considering several factors, such as whether choosing a particular ERP would be beneficial or not, its advantages, drawbacks, and risk factors, along with others.
Priorities: Different ERPs would indeed offer different advantages. Therefore, it is crucial to choose one that matches the preferences set by the selection team.
What research does one need to understand ERP requirements?
A business entity needs to have a thorough understanding of its goals and requirements to understand its ERP wants. Let us take a glance at those requirements in succession:
ERP Scope: One needs to understand why they want an ERP clearly. For instance, a company might require an ERP for finance and bill only. Yet, the same company might need it later for other purposes like asset management, CRM, and others. Therefore, companies need to plan ahead of their requirements to avoid extra and unwanted expenses later.
ERP Integration: Every business industry counts on different software for different purposes. These industries can make their processes seamless by integrating ERP with other software. Thus, they need to consider beforehand whether they would use a single or multiple software to help avoid complications.
Acumatica makes it possible to integrate ERP with several applications, such as Office 365, Google Maps, Amazon SNS, Adobe, and the like.
The choice between Cloud or On-premise ERP: ERPs are available in two modes: cloud-based and on-premise. Cloud-based ERPs are gradually gaining momentum, but many industries still employ on-premise ERPs. Hence, one needs to assess their requirements and the current resources for the best option.
Acumatica's cloud ERP proves a great choice as it has immense experience in handling clients' requirements. Besides, its cloud partnerships with tech giants Amazon and Microsoft facilitate security for the end-users.
What is the final step toward choosing an ERP?
Having understood how to screen several ERP software for their efficiency and productivity, there are two other crucial tasks: shortlisting and demonstrations.
Shortlisting ERP providers: Having understood the basic requirements of choosing a suitable ERP software, the next thing to do is shortlist ERP providers. The shortlisting process might take a considerable amount of time. That is why it is advisable to acquire the help of experienced external consultancies.
These consultancies are involved with the process constantly; hence, they can help save time and choose the best ERP vendor.
Watching demonstrations: After shortlisting comes the ERP demonstrations. While screening different ERP vendors, it is critical to be on crystal clear terms with the demonstrators regarding the functionality of their ERP. Knowing the capabilities, shortcomings, and advantages of an ERP application beforehand is necessary to avoid any future blows.
How to choose the most suitable ERP Implementation Partner?
Choosing the most-suited ERP software is a relevant factor. Yet, one cannot show lenience when selecting the ERP implementation partner. Again, business entities have two options:
Implementing the ERP by yourself: Implementing the ERP software can significantly bring down the cost. Yet, it is not a recommended option. ERP implementation is a complex process that requires SMEs from various fields. Therefore, it is essential to weigh the pros and cons of self-implementation carefully.
Seeking the help of external consultancies: While going for external consultancies for ERP implementation can be costly, it is still the better option. Such consultancies have experienced professionals who can help one make the best choices and gain profits in the long run.
What are the factors must one choosing the best ERP Partner? 
Cost: It is a critical factor since it directly affects the ROI of the ERP project. Yet, it does not mean that one should only go for low-cost ERP partners. One needs to consider several factors, such as comparing the cost factors of several possible ERP partners. The other deciding factor is the time these (future) ERP partners dedicate to different project phases.
Experience and past results: One can also assess ERP partners based on their experience and results. You might consider their performance in businesses that are similar to yours. If they have been able to benefit those businesses, then they might be helpful for your business.
Size: It is crucial to consider the size of your business and that of the prospect-ERP partner. You should choose an ERP partner only if it can match your requirements. If you had a small or medium-sized business, someone with a smaller reach might work for you. But, if you are a large-scale business, you need a partner that can provide a wide range of assistance.
How to negotiate while finalizing your ERP Partner?
While negotiating with your ERP partner, you should be very careful. Try to finalize a deal that works in your favour but, at the same time, pushing the partner too much might not be a good thing. You might consider the following factors before finalizing the deal:
License contract terms: Signing a licensing contract for a long time (three or more years) might allow you to save costs. But, you must be careful about the contract hikes after the initial years. Finalize the deal with a party that does not make steep price hikes later.
License add-ons: Several ERP vendors offer core and additional licenses. Your partner might show you a vast list of functionalities; some can be core, and others might be additional services. While the core functionalities might come under your license, you might have to pay extra to avail of the other services. Be careful of the same to avoid additional costs.
Legal affairs: You should consider all the legalities before signing up for the deal. For instance, you should ask your partner for access to the ERP presently and afterwards. You must ensure that your partner does not charge an additional fee if you sell a company division (or similar events).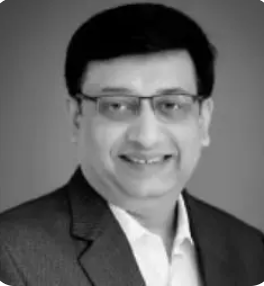 Vijay comes with a vast experience in ERP and enterprise solutions space with about 20 years of experience in various packaged application like Acumatica, SAP, Orion, Salesforce.com, SugarCRM and, SalesLogix.