To create a consistent customer experience, each aspect of your business should be on brand. Using integrated marketing strategies across multiple platforms helps achieve this.
What Are Integrated Marketing Strategies and How Can They Help Your Business?
Integrated marketing strategies help to bring together a cohesive branding and vision across different channels and platforms. Customers interacting with your business through various media channels—digital and traditional—see the same branding, colours, messaging, and imagery. This helps keep the customer experience consistent across multiple platforms and touchpoints.
McDonald's, with 40,031 restaurants in 2021 and its iconic Golden Arches, Ronald McDonald mascot, and Happy Meals, is a prime example of how a brand can be recognizable across the globe. Whether in Tennessee or Germany, customers enjoy the same experience at every location.
Why does everyone need an integrated strategy?
Integrated marketing strategies allow you to streamline your systems and unify your different marketing channels to reap the efficiencies and benefits of an integrated approach.
For example, integrating your marketing efforts lets you do the following:
Raise brand awareness amongst a wider audience.
Build trust (and a relationship) with potential and current customers.
Save money by sharing or repurposing assets.
Reduce time spent on creating individual campaigns for each marketing channel.
A HubSpot post says that if your marketing channels are players, consider your integrated marketing campaign the coach in charge of running plays and helping your channels work as a unified system—not disparate ones.
What does integrated marketing have to do with omnichannel commerce?
Integrated marketing strategies effectively bridge the gap between different marketing campaigns. These strategies are perfect for omnichannel commerce, which provides customers with an equivalent shopping experience across all platforms, thus building brand loyalty and encouraging customer promotion. A consistent message helps customers to understand and identify with your brand. This can help them to have a clear, positive impression of you and your service or product.
You establish yourself as a trustworthy, reliable company by combining your omnichannel commerce and honest business practices.
Are integrated marketing strategies challenging to implement?
An integrated marketing strategy doesn't have to be challenging to create, but it does require a lot of planning and organization. To create an effective marketing plan, you need to first identify your marketing goals by asking yourself a few key questions:
Are you introducing a new product or service?
Are you just launching your company or rebranding an established one?
Do you want to reach a more & more national or global audience?
Once we have a primary objective, you can choose individual goals for each marketing channel. This requires knowing your target audience, why they need your product or service, and how they research their options. The next step is to create your marketing assets and messaging. To do this, you must understand who you're selling to and their pain points. Once you know that, explain how your product or service solves its problems by engagingly describing the features and benefits backed up with proof. Then offer excellent sales support before, during, and after the sale. In the end, you must measure the success of each campaign, using that data to define future marketing efforts. 
Building an ideal customer experience.
When you build an ideal customer experience, see each customer as an individual. You must eliminate roadblocks and exceed their expectations.
How can ERP help you?
As your integrated marketing strategy grows, it may be necessary to implement a methodology for shipping orders from multiple sales channels. This will allow you to avoid negative impacts on your fulfilment team and ensure that all orders are fulfilled promptly.
Tayana Solutions provides a range of services, including end-to-end software consulting. We specialize in manufacturing solutions and have deep expertise in process manufacturing. As a Gold Certified VAR and ISV partner for Acumatica, we provide compassionate and reasonable service to all our clients. For more information, please visit www.tayanasolutions.com.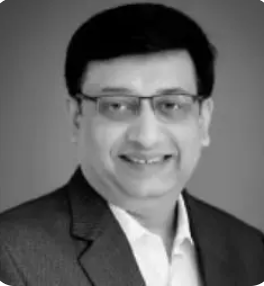 Vijay comes with a vast experience in ERP and enterprise solutions space with about 20 years of experience in various packaged application like Acumatica, SAP, Orion, Salesforce.com, SugarCRM and, SalesLogix.