ERP implementations can be highly successful for companies that avoid common pitfalls and delays.
Companies planning an ERP implementation may experience fear and anxiety—which is understandable. They may have heard stories about prolonged, painful, and ultimately unsuccessful implementations that lead to company-wide frustration and unnecessary cost overruns due to those "inevitable" ERP implementation delays.
But the truth is ERP implementation delays can be avoided if you understand what causes delays in the first place.
ERP implementation can be delayed for several reasons.
ERP implementations often require much time, effort, and resources. Here are five primary reasons why ERP implementations may be delayed.
Idealistic but unrealistic expectations
In a perfect world, ERP implementations would be done quickly, on time, and within budget, and every employee would be thrilled with the result. However, setting unrealistic expectations is no way to begin a project. Some ERP vendors promise more than they can deliver. They guarantee unrealistic timelines, which, when missed, cost everyone more time and money. 
Poor leadership can result in misaligned teams.
For any project a company undertakes, communication is key to success. Regarding ERP implementations, however, alignment of leadership team members and managers with potential users is essential for a smooth transition into the new software. Different backgrounds in software or platform adoptions can result in conflicting expectations that can jeopardize the success of an implementation.
Slow and wavering decisions
Lengthy deliberations and time-consuming decision-making can impede the implementation of an ERP system, which must be done quickly and cost-effectively. The best approach is to review the data before deciding and monitoring task completion.
The implementation team was overwhelmed.
ERP implementation teams are employees from different departments who fulfill specific roles for the ERP project: an executive sponsor, a project leader, a technical lead, and subject matter experts. Whether they take on these roles in addition to their regular responsibilities, team members can experience additional stress that negatively impacts their performance and contributes to further ERP implementation delays.
You have an in-depth understanding of the roles and responsibilities related to implementation ownership.
There is a misconception that the partner is fully responsible for the success of the implementation. Often, customers believe they are selecting a partner who can implement the ERP system with minimal involvement from the customer. This causes short and long-term delays, increased costs, and often, failure.
How to Avoid ERP Implementation Delay?
In the end, you should employ commonsense measures to avoid ERP implementation delays.
Manage expectations: The ERP vendor and/or ERP partner should give you a specific implementation plan that lays out the project's phases, including how long each stage will take, what will happen during each step of the process, and how the ERP vendor and/or partner will address issues or delays.
Give the details of a plan to your implementation team and the entire organization: Make sure that everyone is informed about the ERP system's progress by keeping them up to date on what's happening and when, who will be doing what, and how long it all should take. You'll need to let them know about any changes or setbacks along the way.
Create an agile command team: A command team of executives with expertise in ERP implementation should be able to make quick and decisive decisions. This will help them keep the implementation on time and within budget.
Reduce the anxiety of your implementation team members: When you free your employees from their regular tasks, they'll have more time and energy to focus on their ERP responsibilities. Temporarily assign some (or all) of their daily tasks to other qualified employees, ensure everyone knows these shifts are temporary, and then support your employees' mental and physical well-being during the ERP transition.
How Can Acumatica Help?
Acumatica Cloud ERP helps companies establish effective ERP software by providing expertise and support. Contact us for a customized ERP.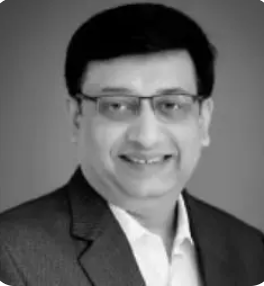 Vijay comes with a vast experience in ERP and enterprise solutions space with about 20 years of experience in various packaged application like Acumatica, SAP, Orion, Salesforce.com, SugarCRM and, SalesLogix.