#Series 1
Below is the introduction of a series of blogs on how Acumatica's cloud ERP for Adhesive manufacturing companies can help overcome pain points in the inventory and order management processes. The first blog in this series will be general, and later blogs will focus on specific needs of inventory and order management processes. We'll end with a description of the features and benefits of Acumatica's inventory and order management module. 
Over the past several decades, enterprise resource planning (ERP) systems have become a critical tool for businesses. An ERP solution automates critical business processes and serves as an integrated system for storing financial and operational information. It draws from a variety of modules built to help various departments perform their particular functions—from accounting to supply chain to human resources.
An ERP (enterprise resource planning) solution gives all employees instant access to information they need to make informed decisions that affect their department's performance and future planning, as well as target areas for improvement. 
For a resilient business like Adhesive Manufacturing, the cloud ERP system changes the way businesses utilize their technology system. With the help of standardized processes, embedded analytics is driven by new insights and real-time information from huge amounts of data. It navigates changes in competition, supply chain issues, and market and customer requirements. Meanwhile, quickly helping steer a business to new pathways. Additionally, it provides end-user value, high availability, and ease of implementation.  
Every Adhesives Manufacturing business has faced Inventory and Order Management pain in its processing business, but Acumatica Cloud ERP has modules that are used to unleash Growth and gain competitive advantages. One of the most important considerations in Acumatica Enterprise Resource Planning is its inventory module. A solid inventory management system is essential to any business. If your inventory management system is lacking, your business may suffer from higher costs and lower profits.
Benefits offered by Acumatica Cloud ERP Inventory Management Module to:
Upkeep inventory across multiple warehouse locations, allowing for automatic orders. Manage items and inventory with features designed to optimize efficiency in warehouses and distribution centers. Involvement of inventory management software can help organizations to control system-wide inventory across geographically-dispersed locations to efficiently manage their distribution process without losing track sight of the costs.
Receive inventory to a specific location. Drill down to change item default lot/serial numbers and valuation methods, or create kits. Manage perishable inventory, automate replenishment, and build or disassemble kits.
Adhesive Manufacturing Companies that do not use other supply chain management modules may also find the inventory management application useful for managing purchase orders, sales orders, and shipping. Larger organizations will need a version of this solution that can track inventory across multiple locations.
To know more about this #Series Click here.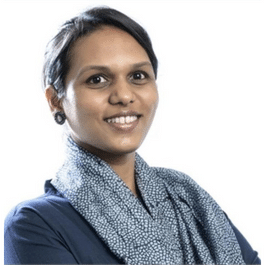 Sangeetha brings 20 years of experience in Information Technology which includes Solution architecting, building micro services, research, and evaluation of business applications, integrating apps.