An investment in non-conformance management software can make or break your business. Companies face challenges in maintaining a balance between customer needs and compliance requirements. It often leads to quality problems recognized through audits, management reviews, internal quality control, or customer complaints. As a result, it can affect quality objectives and brand reputation.  Poor processes can have a surprisingly adverse impact on collaboration. Inefficiency costs many organizations 20-30% of their total profit each year due to information loss, lack of communication, or other factors. Thus, it is crucial to streamline critical processes to manage all types of products and process non-conformities effectively. That is where it is integral to deploy a scalable, flexible, next-generation non-conformance management software solution to ensure product quality, safety and compliance. 
What does conformance cost mean?
Conformance Cost is an operating cost of organizations in Food and Drug Administration (FDA) regulated industries such as pharmaceuticals, life devices, and life sciences. So, conformance costs mean the actions required to ensure that a product meets quality requirements and prevents defects, including incorporating quality into the process, estimating costs, and prevention costs. Thus, choosing and investing in the right non-conformance management software can assist your organization in avoiding costly nonconformities, streamlining compliance management, and improving quality processes.
What does non-conformance management software do?
Non-conformance management software provides functions and support for identifying and managing product conformity in the context of a QMS (Quality Management System). Non-conformance management is a strategic approach to managing defects and product deviations management for continual improvement.
Why do you need non-conformance management software?
The features shall include all necessary steps to identify and remediate internal and external nonconformities, including supporting identification, corrective actions, root cause identification, CAPA, and resolution, including creating corrective measures related to non-conformities following regulatory requirements. The Non-conformance management software can be a single solution, or it can be a component of the complete QMS software. In any case, whether it is a point solution or a package, non-conformance software must be risk-sensitive and allow stakeholders to view compliance notifications, reminders, and quality issues.
The right software can bring many quality benefits to your business, including:
Reduced quality costs
Increased consistency
Optimized quality assurance Closer collaboration
Better risk response Greater compliance
There are different kinds of non-conformance plans and corrective action forms. Some may require more information than others; however, when performing them, you should always adhere to the same principles when taking corrective measures:
Containment
Corrective / Immediate Corrective Action
Root Cause
Corrective Action / Long Term Corrective Action
Verification of Effectiveness
1. Containment
Whether or not a corrective action plan requires documentation, and any non-conformity should include preventive action. It is a quick response and is usually done within a week or sooner if the product is ready for shipment. It could involve alerting the client depending on the nature of the non-compliance, quarantining the item, or immediately reviewing the procedure.
2. Correction / Immediate corrective action
This step is similar to containment. It is used to plan the actions to bring the product or process back into conformance. The time period for this process is 30 days since there might be a high risk of product escaping. Immediate corrective action can also be divided as the first "why" when using the "5 why technique " and will be the action that directly caused the non-conformity.
3. Root cause
The root cause is probably the most frequently wrong step when it comes to rectifying inconsistencies. And if this step is wrong, the next stage of the corrective plan may also be incorrect.
Purpose of Root Cause Analysis (RCA)
RCA is a problem-solving and improvement method.
1. Design processes that avoid errors by:
Standardization  
and Redundancy  
Build systems to make errors more visible and detect them as soon as they occur.
Implement procedures to minimize the negative impact of errors.
The main objective of root cause analysis
To correct the system, not the symptoms.
Go beyond immediate results and identify the sequence of events or factors that contributed to the error.
Use a structured and process-oriented framework for fault analysis: determine what happened, why it happened, and not to happen again.
A process that takes into account both active errors and potential errors and avoids blaming tendencies.
A root cause statement must be a statement of fact (or event if multiple root causes are involved). It must address fundamental systemic issues without an explicit reason embedded in them. This statement is achieved through a root cause analysis.
Listed below are the tools that can determine the root cause:
5 Whys
Analysis of failure modes and consequences
Pareto analysis
Error tree analysis
Bayesian inference
Ishikawa diagram or fishbone diagram.
Cause- Mapping – A problem-solving method that illustrates the many interconnected chains of causes leading to a problem.
You can use any type of technique as long as you have fully identified the root cause and there are no questions about what happened.
Five Whys technique
Effective use of this method will identify the root cause of any non-conformity. It can subsequently lead to the identification of long-term action.
Benefits at maturity level
Simplicity – It's easy to use and doesn't require any math or additional tools.
Effectiveness – It helps to identify the root cause of a problem by instantly separating the symptoms from the cause.
Comprehensive – Helps determine the relationship between different causes of issues.
Flexibility – Works well on its own and when combined with other quality improvement and troubleshooting methods.
Engaging – In essence, it encourages and builds teamwork and team spirit within and outside the organization.
Economical – This is a guided and group-oriented exercise. No additional cost.
4. Corrective action / Long term corrective action
Do not initiate this step until the root cause is known completely. Most of the cases do not correspond to the identified root cause. Never come up with corrective action without using the root cause as the input to the plan.
5. Validation and effectiveness
It is the last step in correcting the non-conformance process and is used to identify records that must be completed or submitted to demonstrate that all tasks are completed successfully.
Tayana Solutions provides software consulting services from e-commerce, manufacturing, quality, and regulatory reporting to customization. If you want to administer a Non-conformance Management Software system in manufacturing or pharma, Tayana Solutions gives the best possible solution.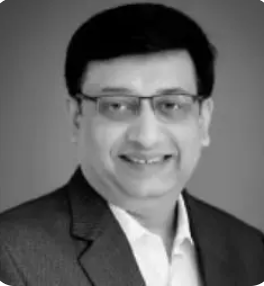 Vijay comes with a vast experience in ERP and enterprise solutions space with about 20 years of experience in various packaged application like Acumatica, SAP, Orion, Salesforce.com, SugarCRM and, SalesLogix.