The footwear industry is one of the largest and most important segments of the leather industry. It provides customers with a diverse range of shoes, sneakers, slippers, and sandals. In recent years, many small and medium-sized manufacturing businesses in this sector have grown into enormous corporations; each is implementing cutting-edge technologies to produce high-quality footwear.
The footwear industry is a massive industry that involves numerous aspects, including manufacturing, procurement, distribution, and retailing. The products produced must be available in different sizes, styles, and colours. In addition to inventory management and supply chain management functionality, retailers and manufacturers also need a system that handles all operations from the time materials to enter the warehouse until the finished products reach their consumers.
However, the right ERP software for footwear companies streamlines the coordination of business processes and ensures that customers' orders are met quickly and accurately. A premium ERP system for footwear manufacturers recognizes how complex product manufacturing can be and ensures that no charge is filled incorrectly or too slowly. Let's examine the topic in more detail to understand what challenges footwear manufacturers face and how ERP software can help them.
The footwear industry faces many challenges, such as the growing demand for comfortable and affordable shoes. 
The footwear industry has faced challenges due to operating in a global market. To remain competitive, companies need to manage multiple warehouses and stores, deal with strict tax regulations, concentrate on lowering logistical costing, and maximize stock usage while avoiding wastage. They then should focus on timely and efficient product delivery, ensuring that the entire production process runs smoothly. As the footwear industry has become more complex, the amount of information involved in managing it has increased. This has created a need for an ERP (enterprise resource planning) software that can handle all of the complexities involved in making shoes and help the footwear industry streamline its operations and grow.
The growing use of ERP software in the footwear industry
ERP systems specially designed for footwear manufacturers integrate all business areas, like procurement, inventory, production, and finance, over a unified platform. These systems deliver accurate, real-time information crucial to manufacturing and processing operations. ERP software for footwear manufacturing benefits manufacturers aiming to reduce costs, manage growth, streamline the process, and gain competitive advantages. The manufacturing process is complex and involves procurement of raw materials, cutting and stitching, providing various patterns, colours, and textures to the product, and packaging it for distribution.
1. control of the entire supply chain
A tailored ERP solution can help businesses in the footwear industry increase profits by gaining control over the entire supply chain, from procuring raw materials to producing elegant new products.
2. Compliance with regulations
ERP software for the footwear industry helps manufacturers meet legal requirements by providing tools that automate paperwork and automate critical functionalities following established regulatory norms.
3. Improves inventory management
Footwear manufacturers require a strong network of suppliers and vendors to support their business, and an enterprise resource planning (ERP) system helps them manage these relationships efficiently. An ERP streamlines the procurement process, ensuring that it is completed quickly and smoothly for uninterrupted production. Managing and tracking inventory becomes more accessible when the quality of raw materials and processes is evaluated. Barcode integration helps eliminate manual data entry, and the data is immediately available on the system.
4. Waste Reduction
Enterprise resource planning (ERP) software optimizes complex business processes and improves efficiency and productivity by eliminating duplicate data entry and supporting just-in-time production. ERP also reduces warehouse storage space, saving money and labour. By emulating lean manufacturing principles, ERP software supports companies that aim to adhere to lean manufacturing principles while meeting their specific needs.
5. satisfy customer demands
Consumers demand new products regularly, and manufacturers find it hard to balance research, development, and innovation. ERP's intuitive laboratory module facilitates more accessible research while maintaining original methods. ERP enables businesses to manage different colours and shoes to satisfy customer demands.
6. Regulates costs
The production of footwear requires heavy machinery and labour investments, which can make it challenging to earn a profit. The out-of-the-box costing module in an ERP system allows manufacturers to analyze "what-if" cost scenarios and determine pricing policies that optimize costs at every possible point.
7. Bi-directional Traceability
ERP helps companies detect faulty batches of products early when there is still time to remedy the situation. ERP can trace products back along the supply chain in both directions, so if a product could be faulty, it can be recalled before reaching customers.
8. Summarizing Thoughts
ERP software helps manufacturers control costs and increase profits by ensuring quality products, reliable packaging, and streamlined processes.
Acumatica's products help footwear manufacturers improve their productivity.
Acumatica ERP for Footwear Industry is a comprehensive software that automates processes, streamlines compliance activities and allows you to consolidate all data across different units and locations. Acumatica is helpful for small and medium companies and large enterprises with manufacturing plants in multiple locations. Moreover, businesses of all sizes can save money on their IT infrastructure and maintenance costs by using Acumatica.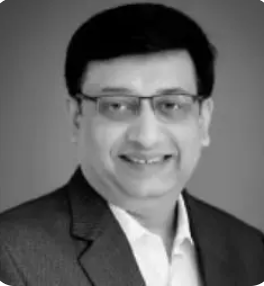 Vijay comes with a vast experience in ERP and enterprise solutions space with about 20 years of experience in various packaged application like Acumatica, SAP, Orion, Salesforce.com, SugarCRM and, SalesLogix.