To be the largest generation in the labour force, your selection of ERP software for your business will undoubtedly be influenced by millennials. As so-called 'digital natives, this demographic has used technology for all kinds of entertainment, shopping, paying bills, keeping up with the news and many other daily needs or functions – all the while using devices that are kept constantly updated thanks to 24/7 connectivity. Next-generation features that your chosen cloud ERP software should include to meet the expectations of millennials and look at why Acumatica Cloud ERP is the right choice in this regard. 
Mobility Variable working conditions and flexibility are both significant to the millennial generation, which is why ERP solutions that are fully mobile are a huge draw. This feature allows them to access their ERP applications wherever they are, whether in the field, at home, or in the office.
Usability
From smartphone apps and video games to educational links and shopping websites, millennials are used to intuitive and easy applications. Therefore, the user-friendly User-Interface of an ERP system is one of its most essential features – it should be configurable, efficient, and easy to navigate.
Simplicity
Another way personal technology has affected millennials, and the cloud ERP space is a new expectation to be up and running on a system without weeks of training. An out-of-the-box mentality has been ingrained in the millennial generation, who expect ERP systems to operate in much the same way and at the same speed as smartphone applications.
Powerful analytics
Millennial workforces want to be empowered by technology to make decisions and solve problems quickly, effectively, and accurately. Analytics and easily accessible reporting can provide real-time data through drill-down capabilities and customizable dashboards. To round out their ERP business intelligence and analytic requirements, millennials want insight across the organization and a single version of the business truth.
Instant communication
Instant messaging and texting have rendered conference calls and endless meetings practically redundant, bringing improved productivity and collaboration with them. Any ERP solution you choose for millennial employees should encourage this kind of integrated interaction, even across the globe.
Why choose Acumatica as Cloud ERP software for millennials?
With a cloud-based solution suitable for mobile devices and a full suite of integrated business management applications, Acumatica Cloud ERP guarantees not only a millennial-friendly cloud ERP solution but software that is guaranteed to satisfy users of all generations.
Streamline your business with Acumatica Cloud ERP
Acumatica Cloud ERP was built for the cloud and designed for the way you run your business. All your processes share the same data. Your information is available anytime, anywhere. Everything leads to your customer. Contact us at ERP Software for more details on how Acumatica Cloud ERP can help run your business more efficiently and focus on its growth.
Usability: one source of truth for efficiency
Since the world of consumer software has become easy to use, users have become less patient. They have come to expect business software to follow a similar model: fast, friendly, intuitive, and straightforward. The same can be said regarding the expectations of ERP software – which has traditionally been inadequate and cumbersome.
Acumatica Cloud ERP is a leading end-to-end ERP solution which enables businesses to seamlessly connect their applications and share information across the entire organization in real-time. This allows each department – from those in the office to those in the field – to collaborate and make faster, more informed decisions, thus improving efficiency and decreasing errors.
Training end-users on a new ERP system while maintaining daily operations is tough. Choosing a modern, cloud-based ERP system with an intuitive, well-designed interface that everyone across the company easily navigates – from those in the office to those in the field, ensures a much faster implementation.
Fortunately, ERP system providers have recognized the importance of usability. They have introduced user-friendly solutions, allowing users to quickly learn how the software works and realize the benefits of an integrated, automated system: better data management, increased collaboration, and improved forecasting. This all leads to increased efficiency, customer satisfaction, and growth for the business. A win-win if there ever was one.
Therefore, it is crucial to factor in usability even over functionality when choosing a modern, cloud-based ERP system, ensuring it comes with an intuitive, well-designed interface that is easily navigated. As crucial as functionality is, it becomes obsolete if few people within the business can access and use it, so Acumatica Cloud ERP has put usability at the forefront.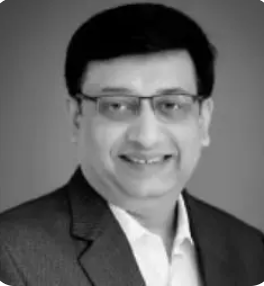 Vijay comes with a vast experience in ERP and enterprise solutions space with about 20 years of experience in various packaged application like Acumatica, SAP, Orion, Salesforce.com, SugarCRM and, SalesLogix.