Acumatica offers a 'One-Stop Shop' package for small and medium-sized businesses. Acumatica is a cloud-based ERP solution that provides businesses with tools and features specific to their industry needs. Acumatica's all-in-one, fully integrated package gathers information from different business areas to help you optimize operations and improve workflow. Acumatica Cloud ERP solution offers a range of benefits to businesses.
1. Automated workflow processes
Acumatica's ERP solution offers workflow automation capabilities. With this feature, you can control your company's workflows from a single location and view performance metrics for different departments.
2. Flexibility
Critical features of Acumatica's software include its flexibility and customization options. Since the platform is customizable to various industries and can adapt to business changes, it's a good fit for companies with fluctuating requirements. One element of its flexibility is that it can be accessed through all web browsers and works with all devices. Since Acumatica is a cloud-based ERP system, you can access your business remotely.
3. Customer retention management
It is possible to add modules to your ERP software, such as CRM (Customer Relationship Management), allowing business owners and managers to analyze customer interactions to improve business relationships and retain customers.
4. Inventory control is an integral part of distribution management.
Acumatica's inventory control system seamlessly tracks and manages all your inventory items, ensuring that you are never out of stock. This allows you, particularly in retail and distribution management, to run your business smoothly by providing that you can always fulfil customer orders.
5. Interactive dashboards provide a way to visualize data and understand trends.
Acumatica's fully-integrated reporting engine provides businesses with a wide range of powerful tools, such as real-time reporting, that make it possible to expedite decision-making. Accurate and up-to-date information can be retrieved in seconds, enabling you to monitor your business performance and improve decision-making using visual formats such as graphs and charts. Dashboard content is dynamically generated for real-time analytics, thus allowing you to monitor your business performance and improve decision making.
Acumatica Cloud ERP is an affordable and scalable enterprise resource planning (ERP) software solution that provides comprehensive functionality for small and midsize businesses (SMBs). By allowing you to manage your business processes from a single system, Acumatica can improve efficiency, productivity, and profitability. Contact Tayana Solution today for more information about Acumatica and how it can help your business achieve its goals.
Acumatica Cloud ERP is an integrated suite of software applications that supports the unique business processes of all types of organizations. businesses in all industries have realized the value of ERP for companywide automation and information sharing. Cloud ERP maximizes operational efficiency and minimizes IT costs while improving reporting capabilities, supply chain management, and data analysis.
Cloud ERP, or cloud-based ERP, is a scalable, secure solution for accounting, operations management, and reporting. A business's ability to compete in today's market depends on the proper use of enterprise resource planning, which is not a luxury but a necessity.
Cloud ERP provides small and medium-sized businesses with a way to access full-function applications on demand without needing to purchase the hardware and software required to run those applications on-site. This allows companies to rapidly scale their operations as they grow or add new locations.
Differences among cloud-based ERP systems are as vast as the variety of businesses that choose to implement them. Acumatica is one of a few ERP Cloud vendors that offer a proper ERP solution rather than just a hosted application or web service.
Earn More, Spend Less
When it comes to choosing a Cloud ERP solution Return on investment is arguably the most compelling factor. Companies with existing IT infrastructure can reduce costs by opting for a Cloud ERP solution since they no longer need to set up and maintain this infrastructure themselves. Furthermore, spreading this expense over time makes it an operation rather than a capital expenditure.
Cloud ERP software offers many features, seamless integration and high compatibility.
Acumatica is the best cloud business management software provider that empowers small and midsize businesses to unlock their potential and drive growth. The company's platform is built on the world's best cloud technology and a unique customer-centric licensing model. It delivers a suite of fully-integrated applications powered by a robust and flexible platform designed for businesses looking for modern ERP software powered by the Cloud.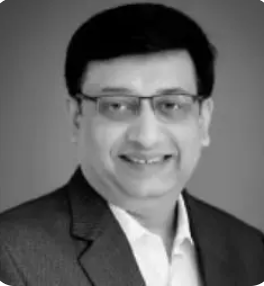 Vijay comes with a vast experience in ERP and enterprise solutions space with about 20 years of experience in various packaged application like Acumatica, SAP, Orion, Salesforce.com, SugarCRM and, SalesLogix.