Candy and confections are some of the most complex products, with significant product lists.
We see many reworks, commingled ingredients and detailed ingredient requirements at our clients' candy-producing facilities.
We have built our lot tracing and warehouse management software with your candy and confection challenges in mind.
Challenges in Candy Manufacturing Process
Warehouse Management
Keep ingredients separate by checking them into specific locations across the warehouse. In addition, designate production staging areas as a part of the warehouse. It will give you real-time visibility into your inventory and increase efficiency.
Tracing for Candy Manufacturing
You can improve production efficiency by having your ingredients issue directly into a production run, tracking each process step. This will also give you insight into your inventory through the manufacturing process, allowing you to conduct lot tracing for your candy factory.
Integrated Labeling
When printers and scanners are linked directly to your inventory, you can check ingredients before issuing them into a product. The production software will allow the right ingredients to be used.
Sugar-Free Confectionery
Increasing health awareness and concerns about fitness have led to higher demand for sugar-free confectionery and luxury chocolate. This has impacted the industry, which has made its regulations more stringent and begun to source sustainable ingredients.
Acumatica Cloud ERP will help you to meet these demands. Manufacturers must manage multiple recipes, handle several ingredient inventories, and apply quality standards.
Bulk Ingredient Management
Monitor the number of bulk ingredients used in processing and formulation. As you process materials, watch how much is needed to fill orders so that you can get more of them and adjust future bulk orders.
Quality Checking
Create and customize quality checks for your facility and its materials. These checks should be mandatory, from pre-receipt through production.
Important Features:
Get the quality and traceability you need to manage your lot and recipe.
Keep track of ingredients and inventory with real-time visibility, including rework and commingled lots.
Advanced Features for Candy Manufacturing: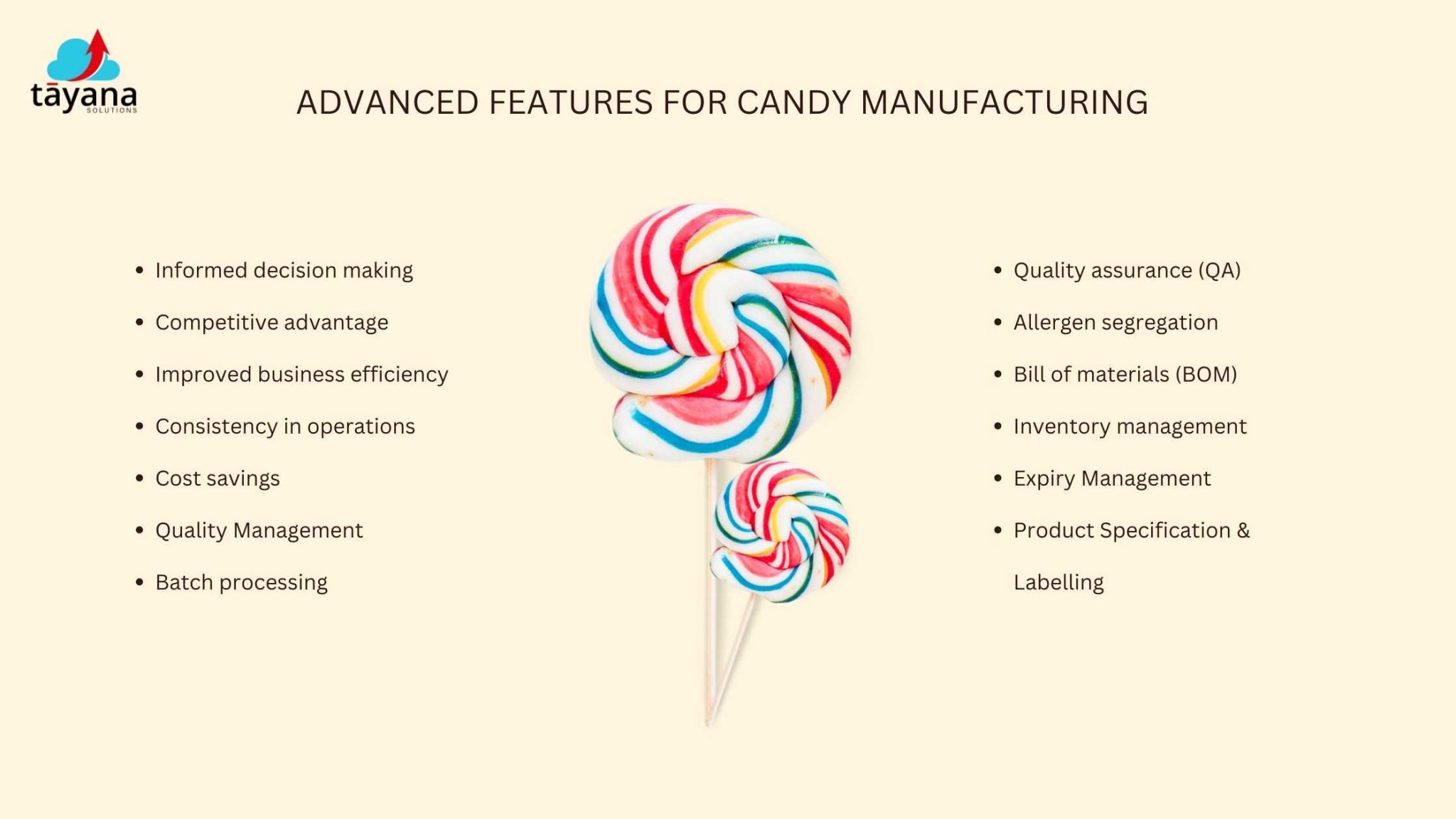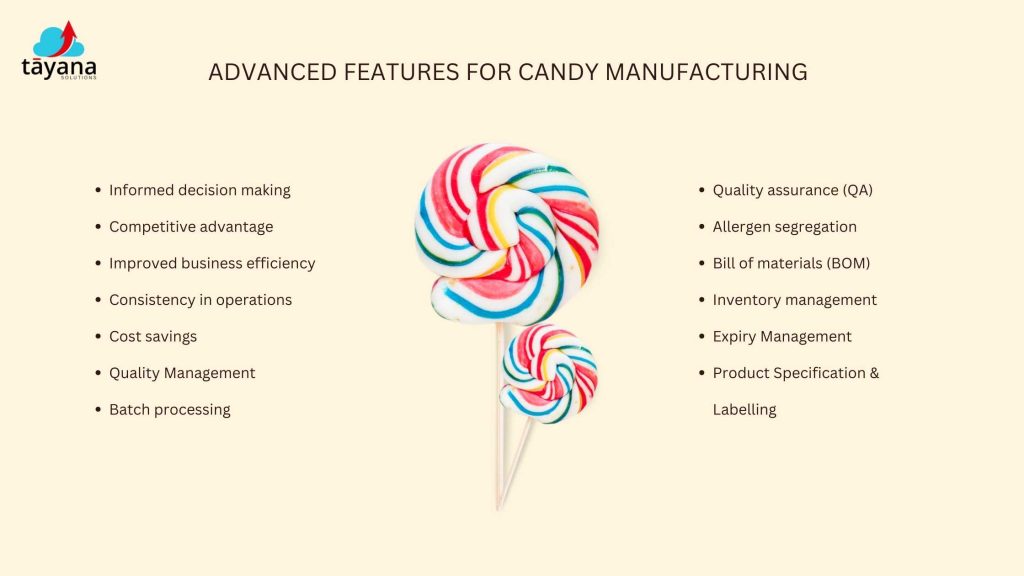 Advanced reporting, processing and tracking of rebates, promotions, bill-backs & more earned at the line items level.
Route Manager helps you manage routes, stops, and vehicle capacity limits and automate pallet building to maximize efficiency.
Warehouse Management scanning can improve warehouse operations, employee productivity and customer satisfaction.
Route Sales, Order entries and proof of mobile delivery applications are available for all mobile platforms. These applications include features for payment processing and route settlement.
Candy Manufacturing ERP Software offers a range of benefits.
Informed decision making
Competitive advantage
Improved business efficiency
Consistency in operations
Cost savings
Quality Management
Some more ERP Software Features for Chocolate
batch processing
quality assurance (QA)
allergen segregation
bill of materials (BOM)
work in progress (WIP)
inventory management
Expiry Management​​
Product Specification & Labelling​​​
Request a demo today to see how Acumatica Cloud ERP can help your business.
We offer solutions in eCommerce, Production, Quality, Regulatory Reporting and Customization. We specialize in Process Manufacturing and understand the unique demands not understood by general manufacturing products.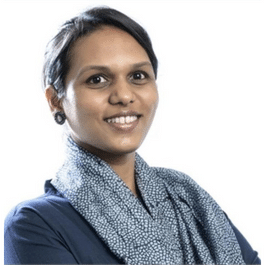 Sangeetha brings 20 years of experience in Information Technology which includes Solution architecting, building micro services, research, and evaluation of business applications, integrating apps.