Food supply chains are becoming increasingly complex and dynamic as consumer needs change. Food and beverage manufacturers depend heavily on their supply chains, which can be challenging to manage because one supplier may source from one or a few other suppliers in the local or global market. 
This complexity demands food transparency more than ever before; some reasons why it urges supply chain transparency are adhering to government regulations, ensuring they participate in animal welfare and environment, meeting quality standards, and providing the customer with product information, making them feel safe. 
As today's consumers demand greater transparency from the companies they do business with, food and beverage manufacturers must be clear about their practices.
Benefits of gaining complete supply chain transparency
To meet customer requirements for transparency 
In today's world, rational and conscious consumers often research before purchasing.
Customers tend to avoid impulse purchasing and purchase trustworthy brands regarding food items that directly impact their health.
So, food and beverage manufacturers need to earn the customer's trust by nailing what they can do to register as a reliable brand in their minds. 
The simplest and ultimate way of building confidence for a brand is by becoming transparent to its customers.
Today's customers are increasingly aware of their right to know and expect brands to be transparent about product quality, ingredients, and nutritional facts. 
Furthermore, they are concerned about social welfare, animal welfare, and environmental sustainability and appreciate ethical brands. Organic products and locally-grown products are also popular among today's buyers.
Responding to food safety issues 
Due to the severe financial risks of handling food safety issues, many food and beverage companies are increasingly concerned about foodborne illnesses. 
Food standards compliances are increasing and becoming tougher daily, expecting manufacturers to be more proactive in food safety measures. 
Therefore, manufacturers need to take all measures to put in place a proper track & trace of all products they release to the market as well as items in the factory in the form of raw materials, work in progress, finished goods, and goods in transit.
When a safety issue arises, manufacturers should be able to quickly trace batches and shipments and identify them correctly in minutes to take corrective measures. 
This is a very challenging process, primarily due to the multi-level complexity of the supply chain as a result of material sourcing from multiple vendors and suppliers located all over the world, etc. 
Because of the potential for negative word-of-mouth (WOM) and legal action, food manufacturers should be able to trace down all tiny details of a product to ingredients, suppliers, etc. This reflects why the food supply chain should be transparent to identify and take corrective measures for safety issues.
However, the development of technology has made it possible to quickly and accurately identify the origins of ingredients and coordinate the containment of adverse quality events across the supply chain.
Reducing food loss, reducing food waste 
Approximately 33 percent of food produced for human consumption is lost or wasted globally, according to the United Nations Food & Agriculture Organization (FAO). 
Food waste's main reasons are safety, appearance, quality, market demand compared to supply, seasonal production fluctuation, and poor management. 
Food wastage can occur across the supply chain during different stages, such as in the farm, factory, transportation, warehouse, retail store, or at the end-consumer kitchen during meal preparation or at the table! 
Conclusion
Thus, food and beverage manufacturers must identify why, when, and where food waste occurs within the supply chain. This will help them take corrective measures to reduce waste and increase efficiency. 
In the food and beverage supply chain, procedures are essential to satisfy customer, company, and societal needs for sustainability, social & animal welfare, and environmental protection while maximizing company profits through efficiency. 
A complete, end-to-end enterprise resource planning (ERP) solution is essential for food and beverage (F&B) businesses that want full transparency, understand their critical requirements to meet customer demand for information transparency, identify and respond to food safety issues, and reduce food wastage. 
Acumatica Cloud ERP is a business platform that enables companies of all sizes to integrate their operations. Acumatica's software allows small businesses to digitally manage every aspect of their operations, helping them grow smoothly and expand effectively. Contact us for a customized ERP.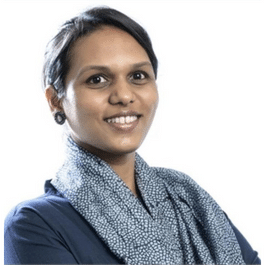 Sangeetha brings 20 years of experience in Information Technology which includes Solution architecting, building micro services, research, and evaluation of business applications, integrating apps.