What is a Bill of Materials (BOM)?
A bill of materials, also known as a BOM, is a comprehensive list of all the parts and raw materials required to manufacture a product.
A Bill of Materials (BOM) provides information on how to use the required parts and instructions on procuring them.
A Bill of Materials (BOM) is one of the most important documents for a custom manufacturer, as it includes all the components and steps needed to manufacture a product.
Creating a Bill of Materials quickly and effectively
Managing a bill of materials as a custom manufacturer and according to your supply chain is difficult because the accuracy and detail required are immense.
A Bill of Material is a list of all product manufacturing parts. BOM is essential in product development and design, making your finished product a reality. Most bills of materials go through multiple iterations due to changes in the finished product or manufacturing processes, which means that numerous people will likely be handling the document throughout its life cycle. Use BOM management software to track what version your staff has shared or used so that no mistakes are made.
A fail-proof system ensures that the latest version of your BOM is always in use by anyone accessing it.
Manufacturers use an enterprise resource planning (ERP) system to manage their bill of materials (BOM). The ERP acts as a single source of truth, ensuring that everyone working on the project works off of the same up-to-date version of the BOM. This eliminates headaches caused by multiple people using different versions and ensures everyone works efficiently.
Do the best you can with your BOMs.
ERP, like Acumatica, has built-in features that simplify creating and managing BOMs.
Acumatica ERP makes managing complex bill-of-materials easy, allowing you to easily edit and manage your imported BOM. And because your BOM is housed within Acumatica ERP, you can ensure everyone on your shop floor is working off the latest and most accurate version. 
Acumatica's ERP solution makes managing your BOM easy. While your engineering department is still busy designing a new product, your procurement team can access the EBOM to see what long-lead items are needed and place orders early on, giving you time to get your hands on these parts before production begins. And because everything is managed in one system that's automatically linked to your inventory, purchasing always knows what is needed and what is already on shelves ready for production. 
Want to learn more about Acumatica ERP's BOM management capabilities? Contact us now.
Tayana Solutions offers complete software solutions for manufacturing companies. We specialize in process manufacturing, which means we understand the unique challenges of your industry and how to overcome them with customized software solutions. Contact us if you'd like to experience the benefits of digital transformation.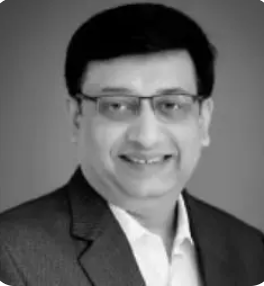 Vijay comes with a vast experience in ERP and enterprise solutions space with about 20 years of experience in various packaged application like Acumatica, SAP, Orion, Salesforce.com, SugarCRM and, SalesLogix.