The Importance of Customer Relationships in Business
You must do more than sell something to a customer and remember them. You need to nurture your relationship with every one of your customers.
Keeping your customers loyal is essential to the success of your business. It costs more to get a new customer than to retain an existing one, but the longer you keep a customer, the more value that relationship has for your business.
To ensure the success and growth of your business, focus on developing great customer relationships.
For businesses to thrive, they must earn the loyalty of their customers. Microsoft says that 62% of customers will sign only to buy from a company if they have a good customer experience, meaning creating consistent and good customer experiences is critical to your business.
Providing first-rate customer service and real-time support, understanding what your customers want, open and timely communication, plus treating them with warmth and respect can make all the difference in creating outstanding customer experiences.
Tips for Maintaining Customer Relationships
Give your customers the support they need.
To be successful, you need to provide good customer support. It means helping customers with any problems they have with your product. If they can't reach you and get a satisfactory resolution, you have a problem.
When dealing with customers, prioritize customer support and promptly respond to their inquiries and issues. Be friendly and personal in your communications; these people are likely stressed and trying to do their jobs just like you.
Personalize your customer relationships to build loyalty and repeat business.
Each of your customers will have different needs. Learn to meet the unique preferences of each customer and respond accordingly.
Some customers will be very price-conscious, while others will want all your top features and be willing to pay for them. Some clients will need frequent one-on-one interactions with your company, while others won't and will want to call you, place an order, and go about their day.
Make customer experience a priority in your organization.
Promising an exceptional customer experience and falling short of that commitment can damage your brand. If you promise to be available at all times, but when customers call, they can only reach your voicemail, you have broken your word. To increase customer satisfaction, you must follow your promises to your customers.
One way to prioritize customer experience throughout your organization is to treat your employees well. If you want them to provide excellent customer service, empower them to go above and beyond for their customers.
Use a CRM to help manage your clients.
Many companies think that customer relationship management (CRM) is only a tool for attracting new customers, but CRMs are also a great way to manage your relationships with existing customers. A CRM system gives you a centralized place to record all the information about your existing customers–including their preferences–improving communication between you and them.
Using a customer relationship management tool will help you identify your most profitable customers to better nurture your relationships with these valuable patrons.
Give your customers something they value.
You must create value for your customers and keep them returning to ensure their loyalty.
Getting to know your customers and understanding what they value is a priority. The first step is to ask for feedback, listen to what they say, and be aware of their actions and reactions during interactions. Even if it's negative, customer feedback will help you improve customer satisfaction.
You should also be aware of the value you bring to your customers. Think about the use cost for being your customer. How can you help them and solve their problems?
Reward your loyal customers.
Loyal customers are more worth it. They give you repeat business, boost your reputation and help you spread positive word-of-mouth. According to a recent survey, they are more likely to stick with you for longer, have a much higher lifetime value and are much more likely to recommend you to others.
Reward your loyal customers with discounts, special offers, and premium service. They are your business's lifeblood and deserve the best treatment possible.
How Acumatica's ERP can help you build and maintain customer relationships.
Acumatica ERP gives you the tools to maintain and build strong customer relationships. One of Acumatica's most significant values is how it improves customer satisfaction.
Acumatica ERP helps you provide a better customer experience by improving your business. Acumatica helps shops become more efficient, increasing on-time orders to customers. The data and tools from Acumatica allow you to offer more fair and consistent pricing, deliver a more consistent product, improve service levels and quickly respond to customer inquiries, leaving customers satisfied. These happy customers will repay you by placing larger orders more frequently, resulting in more sales for your business.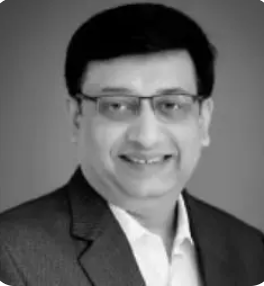 Vijay comes with a vast experience in ERP and enterprise solutions space with about 20 years of experience in various packaged application like Acumatica, SAP, Orion, Salesforce.com, SugarCRM and, SalesLogix.