SMBs, commonly known as small and medium-sized enterprises, play a vital role in economic growth and give several job opportunities. A business with not more than 100 employees is considered a small enterprise, whereas between 100 to 999 employees is a medium-sized enterprise.
Digital transformation has become a necessity for several industrial companies, and the initiative is driving SMBs to focus on this sector as well. The main reason for SMB digital transformation is because they want to attract much more customers than ever. In addition, there is also a factor that has led to effective SMB digital transformation, which is maintaining the productivity of their employees.
A productive employee will lead to the rapid growth of the business and the economy. However, production management is essential if a company needs to grow financially. Production management is required in different factors such as process design, planning and control issues involving capacity and quality, and organization. If we talk about the responsibilities of production management, it includes 5 M's, which are explained below.
The first and the foremost M stands for Men, which means the involvement of the human element in operation. Managing people is an essential responsibility of the production manager.
A production manager also needs to choose which machine is going to be helpful to the company. The equipment used, i.e., manufacturing the product, should be well tested and advanced for effective SMB digital transformation.
Another responsibility of a production manager is to plan the method of manufacturing. It includes deciding how many workers are needed to complete the manufacturing, what kind of equipment the worker will adapt to, and several other jobs.
The material refers to both documentation work and raw material, which is also a vital role of a production manager. The definition of a perfect product can only be achieved if the workflow of the manufacturing.
Money is also an essential factor that a production manager needs to consider because it all depends on asset utilization. The level of risk increases when a production manager doesn't manage the use of money appropriately.
In this leading world, there are several digital technologies that SMBs are becoming familiar with. One of the most famous services highlighted among the digital transformation for small and medium businesses is SAAS.
Understanding SAAS:
SAAS or software as a service is an on-demand computing service that works over the internet. Not only that, but it also lets you have access to quicker incorporation with several other programs at low expenses. Some examples of SAAS are the Hubspot suite, monday.com, zendesk, and Wix. SAAS plays a vital role in SMB digital transformation. We at Tayana software solutions provide you with the best software service, which is Acumatica. There are several advantages of our services, and some of them are mentioned below.
No initial setup hardware cost
There will be no hardware cost in the initial setup whatsoever. You don't have to pay any amount regarding hardware costs or maintenance costs.
You don't have to worry about security because SAAS has got you covered. You can even backup your data under SAAS, and the data will be safe and secured from any harm. Due to this advantage, people are beginning to trust SAAS and leading towards the Digital transformation of SMBs.
If we talk about the digital transformation for small and medium business, several other factors are responsible for it to happen.
What is the key to the digital transformation of SMBs?
The digital transformation of SMBs is evolving day by day in the industry. The factors involved in the happening are the combination of ERP, E-Commerce, Customer Portal, and Vendor Portal.
ERP stands for Enterprise resource planning, a software used by several companies to perform daily tasks such as accounting, procurement, project management, risk management, compliance, and supply chain operations. It is highly responsible for Effective SMB Digital Transformation, and it works through a single system and processes all the work accordingly.
E-commerce has become a famous platform where two parties meet to buy and sell daily-use products. Digital transformation for small and medium businesses has increased a lot due to electronic commerce. The transition occurs in different manners, including b2b, C2C, and B2C.
A customer portal is a way to connect customers with the company. The customers can check all the details regarding their ongoing transition, and they can even change their given information according to their will.
Vendor portals allow a business to connect with third-party suppliers to track the orders and shipments and communicate accordingly. The supplier usually connects through the vendor portal, and they keep track of the particular shipment. It also allows the digital transformation of SMBs.
Choose the best Cloud Software as a service, ERP:
In the times of effective SMB Digital Transformation, you will also need to upgrade yourself to the best, and this is where we come in. Acumatica is the Best Cloud SAAS ERP that will lead you to SMB Digital Transformation. In addition, it will also help your business grow effectively immediately, and our upgraded technologies will let your business connect across time and distance, whether it is financial management, Construction Management, or any other management.
Why should you choose Acumatica?
We offer several advantages in Acumatica. The first and foremost advantage is that we provide growth-friendly licensing and put our customers first in the line before anything. If you're in a dynamic business, you still don't need to worry about the consequences because we can reach your expectations up high. You can quickly adapt our services according to your needs because Acumatica is unified immediately with the tools that are in use by you. Our Fastrack deployments will let you function much more effectively as an organization. So choose us and avail your services today to be on the radar of digital transformation for small and medium businesses.
About Tayana Software Solutions:
Tayana Solutions (www.tayanasolutions.com) Provides end-to-end software consulting, ranging from eCommerce, Manufacturing, Quality, Regulatory Reporting to Customization for Acumatica Cloud ERP and MYOB. They specialize in the Process Manufacturing domain catering to the unique set of demands of process manufacturers, Co-Manufacturers, Contract Manufacturers, Toll Manufacturers, R&D-centric Custom Product Formulators, Private Labelling Service Providers, Packaged Product Manufacturers. The company is a Gold Certified VAR and ISV partner for Acumatica and MYOB. Their process manufacturing solution features to cover verticals such as Oil & Lubricants, Food and Beverages, Pet Food, Chemicals & Fertilizers, Life Science, Bioscience, Pharmaceuticals & Nutraceuticals, Cosmetics & Personal Care.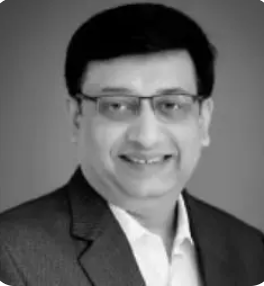 Vijay comes with a vast experience in ERP and enterprise solutions space with about 20 years of experience in various packaged application like Acumatica, SAP, Orion, Salesforce.com, SugarCRM and, SalesLogix.