Small manufacturers may not immediately recognize the importance of enterprise resource planning (ERP) systems, but they cannot ignore the benefits of custom-designed ERP software. The global manufacturing market has continued to grow despite the many earlier challenges due to the COVID-19 pandemic. As a result, market competition in the manufacturing industry is rising by considerable margins each year. To sustain cut-throat market competition, ERP software implementation has become an inevitable need for manufacturers regardless of their size or product line.
According to BCC Research, the global manufacturing market is expected to reach $116.7 billion by 2025, generating a compound annual growth rate of 6.3 per cent between 2020 and 2025. It represents a substantial opportunity for small-scale manufacturers to leverage custom ERP software in today's volatile market conditions.
This blog post lists the top benefits small-scale manufacturers may receive through custom cloud ERP software.
The Importance of Custom cloud ERP Software for Manufacturing
A custom cloud ERP software offers manufacturers numerous modules that can help them streamline various processes, including product planning and scheduling, task management, staff rostering, inventory/warehouse management and others. By automating these processes, the software significantly reduces development time, accelerating the product development lifecycle and reducing time to market. This article discusses some key benefits of using custom cloud ERP software for manufacturing companies.
Improved Product Lifecycle Managing with cloud ERP
Manufacturers must respond to changing consumer demands, keep track of market trends, and manage their production pipelines. Custom cloud ERP software enables companies to manage their product lifecycle, improve processes associated with product planning and task scheduling, and automate complex processes like forecasting. A centrally managed software system helps manufacturers track on-site activities while controlling their production pipelines.
Cloud ERP software offers several benefits, including improved traceability.
A custom ERP system for manufacturing processes provides transparency and traceability, essential for tracking on-site activities. A fully-integrated ERP solution can help you efficiently manage various manufacturing operations, from receiving raw goods to finished processing products and managing shipments. 
Warehouse managing with cloud ERP
Inventory and warehouse management is critical to manufacturing businesses. To prevent stock outages and overstocking, manufacturers can use auto-replenishment and purchase management features. The inventory module also enables manufacturers to get real-time insights into warehouse data and proactively manage stock movements throughout the production cycle.
Cloud-based sales and purchase order management
Acu Process Manufacturing provides dedicated modules for sales and purchasing management. These modules streamline business processes related to sales, orders, quotation requests, and supplier listings. It also gives warehouse managers real-time stock updates to track their inventory levels. It can be connected with other featured sections like inventory/warehouse and supply chain; these modules enable businesses to gain practical insights into manufacturing business processes. 
Cloud ERP software for logistics and store chain management
Manufacturing enterprises use customized cloud ERP software to streamline logistics processes. The supply chain management module enables you to track and monitor SCM activities effectively, while the logistics module facilitates better freight tracking, shipping, and vehicle routing. The SCM module offers shipping, purchasing, inventory management, order management, and electronic data interchange (EDI). Other essential features include material requirement planning (MRP), orders/returns management, RFID, and asset tracking. 
Short Summary about Acu Process Manufacturing
The Acumatica XRP platform is built with a versatile architecture that lets you run any industry-specific application on top of it. Tayana is an ISV partner of Acumatica and has built an extension to Acumatica called Acu Process Manufacturing Suite, which specializes in process manufacturing. It leverages the robust accounting and sales/purchase capabilities of Acumatica.
Brief about us;
Tayana Solutions provides end-to-end software consulting and development in a variety of industries. We specialize in manufacturing and other process industries, offering a unique set of solutions that will take your business to the next level. If you're looking to improve your company's performance and reach new heights, contact us today!
Contact us for fully customized cloud ERP: https://www.tayanasolutions.com/contact-us/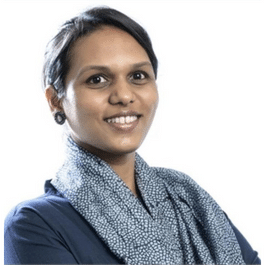 Sangeetha brings 20 years of experience in Information Technology which includes Solution architecting, building micro services, research, and evaluation of business applications, integrating apps.