The process of digital transformation is best viewed as a journey. Various steps must be accomplished before an organization can say that it has fully modernized for today's business landscape. While food and beverage businesses must transform into digital entities to survive, they also must consider the path of production as they follow the "farm to fork" model.
Your company needs to meet the ever-increasing demands of consumers and government regulatory agencies. Your business will not be able to stay competitive if you do not execute optimally at each stage in the supply chain. Your company must balance priorities such as quality, efficiency, and profitability with your focus on food safety and environmental regulations.
Success in the food and beverage industries, it makes sense to look into how purpose-built industry-specific technology can support your efforts. ERP software is at the forefront of this development, with dedicated features for each manufacturing phase.
Look at food and beverage production. A food production ERP can help you meet internal targets and meet and hopefully exceed your internal marks and the expectations of critical clients, discerning shoppers and strict enforcement agencies.
1. Identifying and Managing Suppliers and Inbound Raw Materials
In the first step of the operational journey, you must secure the ingredients you need to manufacture your products at a reasonable price. You are researching your options and settling on a price, streamlining your ordering process, confirming that what suppliers deliver adheres to specifications agreed upon, and affirming sustainable and responsible sourcing.
An advanced food production ERP solution like Acumatica Food and Beverage ERP helps you create orders quickly, using a vendor item catalogue to facilitate the process.  
In addition to helping you track, manage and forecast inventory levels, a food ERP system can monitor inbound materials, set tolerances for deviations from planned amounts and alert employees when materials fall outside acceptable ranges. These features can help improve your procurement processes so that you always have what you need to manufacture your finished products.
2. Inventory Management and Warehouse Control
When materials are received, storing them properly so that you know what you have and your workers can efficiently pick what's needed for the day's production schedule, a food and beverage warehouse can become crowded and chaotic. Still, cloud ERP software can help you closely monitor your business and track its movement throughout the warehouse and beyond.
Acumatica Food and Beverage ERP's robust lot and sub-lot management systems give you end-to-end traceability down to the individual items level from receipt through distribution to clients. The software also provides solid tools for shop floor logistics to track bin and lot contents down to the granular level of accuracy required by your operations. 
Our solution allows you to use license plate numbers, serial shipping container codes (SSCCs), and other data to track lots no matter where they are in the supply chain. Our system also empowers employees by letting them use handheld barcode scanners to expedite inventory identification, picking, and movement more precisely.
Finally, the proper food production ERP will also let you establish tolerance ranges for your workers' picking procedures. For example, when pickers exceed or fall short of their established quotas, managers can be alert to correct the situation.
3. Demand planning and production planning.
Planning is a critical step in the production process. You must forecast demand and align all aspects of your operations with that demand, including setting production schedules, to satisfy clients' appetites for your food and beverage offerings.
Acumatica Food and Beverage ERP provides a system for scheduling production that optimizes the use of your resources and minimizes periods of lost productivity. It includes features for planning production, keeping teams up to speed on supplies needed, and fine-tuning collections according to expected demand. 
4. Production
Now that you have developed your food and beverage products, it is time to manufacture them. Manufacturing is a complex process requiring attention to several factors, so purpose-built technology can assist in managing them all.
Our food ERP software provides features that help you stay compliant with regulations. It gives you tools for periodic inventory inspections, auto-creation of quality checklists, and the ability to attach photos or documents to record issues. The software also lets you store compliance documents in a single digital repository for easy reference.
Moreover, because the software allows you to define different production scenarios, it gives you flexibility when assigning primary and backup plans based on the product line. It helps you address shortages and surpluses of raw goods. Food and Beverage ERP also facilitates expiration tracking and deploys proactive warnings when stock is approaching the end of its window of viability. 
To make the most of your ERP software, you'll need to utilize its ability to interface with product specifications and automatically generate bills of materials (BOMs), ingredient lists, and final nutritional information. And beyond that, status flows can be employed to queue up mandatory actions based on certain criteria associated with individual items, specific purchase or sales orders, and even client specifications.
5. Sales and customer relationship management (CRM)
It is essential to consider the implementation of a food production ERP to track and manage product sales and customer satisfaction. The feature-rich Acumatica ERP software, for instance, provides manufacturing and sales management tools in one package. 
Advanced pricing structures include hierarchical pricing, discounts in percentage or dollar amounts, and discounts for sell-to customers and ship-to addresses. You can also track non-conformances that customers report with the ability to intervene quickly and make things right.
For customers, Acumatica Food and Beverage ERP offers a self-serve ordering experience that is faster and more convenient than traditional methods. The system also allows companies to create an extensive trade management system that includes variable pricing, discounts, promotions and rebates. 
6. Inbound and outbound logistics
When it comes to the matter of food and beverage production, you're firmly in the final stage. But it's not quite time to rest just yet. You still have to get your clients their orders and manage distribution efficiently to ensure delivery is made on time. A food production ERP can help you succeed with these tasks.
Food-related ERP solutions (enterprise resource planning) often include various tools that ensure you have everything you need to sell your products. These include features that let you label your goods with customer names, shipping addresses, item and lot numbers, nutritional values and ingredient information. In addition, many of the best food ERP solutions also help you order replenishments automatically when supplies run low.
Acumatica Food and Beverage ERP can help you visualize your transportation needs as orders come in so that you can combine orders on a single truck or transport order to save on costs. This process can be a game-changer for your company in an era of soaring gas prices and rising operating costs, making a real difference to your bottom line. 
Tayana Solutions provides end-to-end software consulting, including e-Commerce, Vendor Portal, WooCommerce Integration, Multi Warehouse, Production and Quality. We are Gold Certified VARs and ISVs for Acumatica.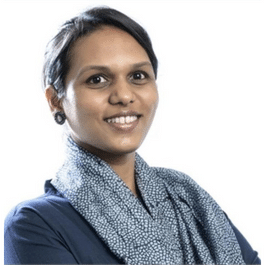 Sangeetha brings 20 years of experience in Information Technology which includes Solution architecting, building micro services, research, and evaluation of business applications, integrating apps.