Construction companies that are seeking cloud-based construction management systems should consider the difference between generic and construction-specific ERP software.
A generic product designed to meet the needs of customers. This can be a drawback, as products designed for a wide audience tend not to meet the specific needs of certain customers. For example, a generic ERP may supply many features—e.g., CRM, project management, accounting/financial management, business intelligence (BI)/artificial intelligence (AI), and more—while still lacking industry-specific capabilities. This can lead to expensive, time-consuming customizations and third-party fixes.
Cloud construction management software, also called project execution software, provides specific, rewarding benefits we'll examine today.
Managing Delays and Tracking Resources
For construction firms, one such factor is efficiently managing people, materials, tools/equipment, subcontractors, and more. A cloud-based and integrated construction-specific ERP solution makes resource management easy.
A construction-specific ERP allows every stakeholder to have access to critical documentation in a single location. Data is updated in real-time, which means the entire team—whether they're in the office or out in the field—can see what's going on, where everyone is, and how the project is (or is not) progressing at all times.
When cloud-based construction management software is used to share information, costly delays common to construction projects can be reduced or even eliminated.
Constant Availability and Streamlined Collaboration
Cloud construction management software on a centralized platform unifies office and field teams, whereas multiple stand-alone legacy solutions, on which many construction firms have relied for decades, have hindered businesses by causing siloed records and requiring manual interventions.
By implementing cloud ERP software, firms can access, use, and disseminate critical information 24/7 via an internet connection from a phone, a laptop, or any other web-enabled device. This seamless flow of synchronized information across departments results in real-time collaboration among field teams, office staff, vendors, and subcontractors.
Project managers, by having visibility into end-to-end projects, are no longer disconnected from their teams or operating in a bubble. Instead, they have clear visibility into everything—a huge benefit for clients who want to see projects completed on time and within budget.
Finding a Best Cloud Construction Management Solution
A cloud construction management solution can benefit every construction firm through its streamlined collaboration and constant availability. However, finding the right software is not always a simple task.
Construction firms will want to verify the benefits promised by the solutions they're evaluating, including:
Is the Construction ERP able to help increase project productivity?
Is it comprehensive in terms of cost accounting, project management, and business management features?
Is It is built on a modern cloud platform that offers ease of use, customization, and scalability?
Does it show the total cost of ownership (TCO) and a generous return on investment (ROI) for its lifetime?
Will this safeguard both financial and network security?
The answers to these questions will help construction firms during their cloud ERP software hunt, which is complicated by the many fake cloud ERP options out there. To reach greater success in the highly competitive construction industry, firms must search diligently, evaluate carefully, and ultimately find a true cloud ERP solution.
How Acumatica Can Help:
Acumatica Cloud ERP, recognized as one of Construction Executive's standout tech companies in 2021, is a true cloud construction management solution. The construction-specific ERP software is one of our core application suites, offering construction companies robust payroll, financials, CRM, and inventory and service management, within a single solution. Front office, back office, and job site needs can be seamlessly integrated with third-party applications, such as Procore, Pro Est, Prophix, and Assignar.
Acumatica's construction management software can be evaluated side-by-side with other construction-specific ERP options by filling out Acumatica's Construction Management System Evaluation Checklist.
Acumatica's construction-specific ERP solution can help you succeed amid the uncertainty of the global construction industry. Contact our experts with any software questions and/or to set up a demonstration.
Tayana Solutions provides end-to-end software consulting, ranging from eCommerce, Production, Quality, and Regulatory Reporting to Customization. We have tailored our products to meet the unique needs of the Process Manufacturing industry. Contact us if you are in search of a compassionate & reasonable service provider to experience the benefits of digital transformation.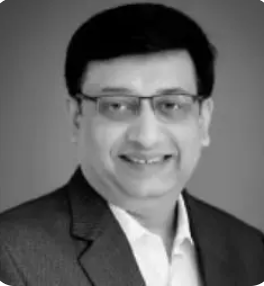 Vijay comes with a vast experience in ERP and enterprise solutions space with about 20 years of experience in various packaged application like Acumatica, SAP, Orion, Salesforce.com, SugarCRM and, SalesLogix.