Dough and flour mixing process industries follow a specific process. You need to break down the dough, mix it again and then make it into the desired shape, ready for baking. It would be best to use a specific machine for baking the dough or rolling out the dough to make it into a particular shape. Getting this process right helps you produce a quality dough that does not lead to food illness. Understanding how the different parts of this machine are maintained enables you to ensure that your employees handle them correctly. It will help you minimize your risk of foodborne illnesses entering your product at any stage in the preparation process.
Food safety is the top priority of any food manufacturing plant. Dough and flour mixing process industries must abide by the Food Safety Rules required by the State/Union Territory/Central Government regulatory authorities. Food Safety Inspectors or government food safety authorities follow the rules and guidelines set for manufacturing dough and flour products to ensure their microbiological and chemical safety. These regulations dictate different food safety procedures for dough processing, moulding, proofing, weighing, forming, packing, etc.,
Market Statistics
Dough and flour mixing is a big business
The market size of the dough and flour mixing industry was $800 million in 2018. In 2017, it was $823 million. In 2016, it was $805 million. The market value of the industry is on the rise. It rose from $13.3 billion in 2012 and has had a projected 5-year growth rate of 4%. In 2016, the US imported $9.1 billion of processed wheat, including wheat flour and ready-to-bake foods such as pizza dough and pasta. Wheat was the world's second-largest commodity crop after corn, with exports totalling $6 billion in 2017 alone. The US is one of the world's largest wheat exporters, accounting for 17% of global exports; our primary markets are Japan and Mexico. The market may grow at 1.3% per year and be worth over $6.5 billion by 2022.
According to the Global Dough and Flour-Mixing Equipment Market Research Report 2020, the dough and flour mixing equipment market may show a CAGR of over 5.5% by 2025. The dough and flour mixing equipment market size will reach USD 1,050 million by 2025, from USD 790 million in 2019.
The report includes a detailed competitive analysis of the key players operating in the market and their company profiles, recent developments, and key market strategies. The leading players in the global dough and flour-mixing equipment market include GEA Group Aktiengesellschaft (Germany), Alfa Laval (Sweden), SPX Flow Inc. (US), Marlen International Holdings Inc. (US), Food Tools Inc. (US), Rademaker B.V. (Netherlands), GP Chemical Equipements Pvt Ltd (India), Baker Perkins Limited (UK), SPIRAL INDUSTRIES SA (France), and JBT Corporation (US).
The manufacturing process
There are several steps involved in manufacturing dough and flour mixes.
The first is to select the raw materials to meet specific standards. These include wheat flour, salt, emulsifiers, and preservatives.
The next step is to mix all the ingredients. This process is time-consuming and labour-intensive, but it ensures that the quality of the dough mix will be consistent from batch to batch. The mixture should be allowed to rest for at least one hour before being used as a batter or crust base for baked goods. It provides time for gluten development.
The third step is adding liquid ingredients such as water, yeast, or sugar syrup (if desired) and other flavourings like vanilla extract or chocolate chips (if desired). Then the flour mixture needs time to rise again to become soft enough for kneading into doughs or crust bases later on down the line.
The fourth step is baking, which usually takes place at a temperature between 180 degrees Fahrenheit and 200 degrees Fahrenheit, depending on what kind of food will be baked (for example, cookies versus bread).
The last step involves cooling off your baked goods before consuming them!
Safety Regulations Check
Mixing dough and flour is a complex process that requires complete concentration and the utmost level of care, more so in this time and age when it is compulsory to follow safety standards. The lackadaisical attitude towards the mixing procedure directly influences the quality of the final baked product. It is essential to use clean ingredients and handle them properly. Equipment and mixing processes need to comply with the set industry standards. Flour mills carry out various techniques before mixing, but many mistakes can affect product quality downstream, even at this stage. Here are ten food safety compliance rules for your industry you must follow for a safe, error-free process.
The food industry is heavily regulated. Governments want to ensure that your products are safe and healthy. Many companies use machinery to produce these products, and as a result, they must adhere to government regulations. They must also take their steps to ensure worker safety.
9 SAFETY REGULATIONS:
Materials and containers used in the process of manufacturing dough and flour mixes should be free of impurities or contaminants
The material used in the production of dough and flour mixes should be easily cleaned and sanitized
Equipment for drying, cooling, or baking dough and flour mixes should be designed with a minimum number of components that can easily be disassembled for cleaning and sanitizing
The air anagrams to be used with equipment for drying, cooling, or baking dough and flour mixes should be constructed of stainless steel; they should either have a minimum number of connections or be built to facilitate access for cleaning, maintenance, and sanitizing
Proper drainage facilities should be provided under all equipment for producing, mixing, forming, cutting, drying, cooling, or baking dough or flour mixes
Floors, where materials are mixed or blended in the production of dough or flour mix, must be constructed to permit proper drainage
Floors on which mixing or blending equipment is located must be designed to prevent the accumulation of foreign matter
Floors must have an adequate slope so that liquid waste from washing down operations may drain without ponding
All enclosed areas must have adequate ventilation systems to prevent condensation on walls and
Here are ten safety regulations for manufacturing dough and flour mixes, with a focus on both product safety and employee safety:
You must have appropriate ventilation to prevent dust inhalation
The machinery must be kept clean
All employees must wear hairnets
All employees must wear gloves
All employees must wear closed-toe shoes or boots
All employees must be trained in proper lifting techniques
The work environment should have adequate light and noise control
Cleanup to be performed according to company policy (this includes cleaning up any spills)
Provide employees with ergonomic chairs that support their backs
Train employees to be in proper posture
The following is a list of ten safety regulation body checks for dough and flour manufacturers in the USA.
The Food Safety Modernization Act (FSMA)
Hazard Analysis Critical Control Point (HACCP)
Current Good Manufacturing Practice (CGMPs)
Allergens
Hormone-treated beef and rBST
The Foreign Supplier Verification Program (FSVP)
The Sanitary Transportation of Human and Animal Food Rule (STHAF)
Animal by-products and ingredients derived from animals or animal products
Criteria for listing ingredients on labels and labelling requirements
Product quality/purity/identity
5 Food Safety Checks for import of dough and flour mixing products to the USA
The Food and Drug Administration (FDA) has ruled that all wheat must be irradiated before being packaged for sale in the US.
The FDA also requires that all packaging materials used for flour or dough products must be BPA-free and can't contain phthalates or lead.
Any company selling flour products in the EU must adhere to ISO 22000:2018 standards for Food Safety Management Systems, including specific requirements on how Sanitation is handled during manufacturing processes.
All wheat destined for use in European Union countries must be sourced from farms that are certified organic and free of GMO crops.
Any packages containing flour or dough mixes sold in Canada must include a label in both English and French, along with a list of ingredients in descending order of weight, their net weight expressed in both metric and imperial units (grams first).
Future Facts
The future is changing in the process of manufacturing dough and flour mixes.
In the past, the only way to get a wide variety of bread and pastries was to use long grain flour and white bread flour. Long grain is not a good substitute for short-grain flour because of its higher protein content. If a recipe calls for 100 grams of wheat flour, the same amount of long-grain will yield about 55 grams of protein. A high protein level in bread can cause it to be heavy, dense, and challenging.
Nowadays, it's possible to use both types of flour to have your favourite bread. Called "all-purpose" flours, short-grain flour can be used alone or with all-purpose flours in recipes that call for 100 grams of wheat flour. As an example:
100 grams of all-purpose flour + 50 grams of white bread flour = 150 grams total
The liquid used in the recipe is also changing. In the past, it was necessary to start with self-rising flour (a mix containing baking powder, salt, and sometimes other ingredients) or make a wet mixture by adding egg or milk to dry ingredients before kneading. Today's flours can provide enough.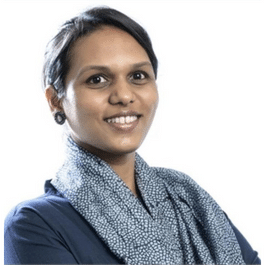 Sangeetha brings 20 years of experience in Information Technology which includes Solution architecting, building micro services, research, and evaluation of business applications, integrating apps.