New technologies have the potential to change how pharmaceutical industries operate. Cloud computing is a best technology that has readily altered how today's industries operate. However, companies in heavily regulated industries tend to be slow in adopting new technologies.
But the COVID-19 pandemic have been a wake-up call for the pharmaceutical industry to rethink its operations. As pharma companies are increasingly aware of the possibilities of cloud computing, they are harnessing the power of cloud computing to streamline their working.
Cloud computing in the pharma industry is not just a storage solution. it has evolved to address important privacy and compliance challenges faced by these companies.
How has Cloud computing accelerated the pace at which new drugs are discovered?
The research and development of a drug can take many years. Cloud computing will help researchers organize resources, guide initial surveys, and access unlimited storage and computing resources to speed up the early R&D stages. Data, including lab imagery, statistical analysis data, and more, can all be delivered at speed with the help of cloud-based infrastructure. It saves valuable time during the early R&D process. The technology, combined with the power of artificial intelligence and machine learning (ML), opens up opportunities for pharma companies to speed up commercial results and save costs. These productivity and operational savings can all be put back into R&D efforts, thus speeding up the drug discovery process. 
Cloud computing facilitates seamless collaboration.
The recent pandemic has made us understand how important it is for healthcare to be internationalized. Pharmaceutical companies collaborate with partners worldwide, including biotech firms and research firms. Cloud computing offers a streamlined collaboration platform for these different organizations to communicate more efficiently and productively. This technology also allows pharmaceutical companies to increase their scalability by controlling their data growth. In addition, cloud computing enables pharmaceutical companies to share information with other companies while keeping their data safe from external interference. Thus, cloud computing in the pharmaceutical industry provides quick, efficient and secure ways for delivering value in their work.
Cloud computing allows for secure data sharing during clinical trials.
Clinical research and trials are transforming from the paper-driven model into one that relies almost entirely on electronic systems. Wearable and smartphone technology enable researchers to collect data directly from clinical trial participants. Still, clinical trials take a long time to complete despite having these advanced tools to manage data. It is because they generate large amounts of data that often go unused due to obstacles that prevent data sharing, including misrepresenting data and risking patient privacy. The main solution is to bring clinical trial management into the cloud computing infrastructure. Having one central console in the cloud from which to query, receive, and archive feedback speeds up the clinical trial process drastically. It also allows researchers to aggregate and analyze data at the granular level.
Cloud computing can help drug companies to improve their marketing operations.
In the pharmaceutical industry, market research and analysis are crucial to understanding consumer needs and preferences. With increased competition for consumers' attention and rising costs for new drugs, pharmaceutical companies must try to personalize their marketing strategy by enhancing patient engagement while lowering costs to reduce risk. Cloud computing allows pharma companies to boost their marketing activities by enabling marketers to access data from anywhere. By implementing cloud computing in their marketing operations, pharma marketers can utilize cost efficiencies and optimize digital media spending. This way, pharmaceutical companies can save millions of dollars annually by using their resources better. 
With the digitalization accelerated by the COVID pandemic, cloud computing in the pharma industry is expected for rapid growth as regulatory issues are ironed out, and security fears settle down. Moreover, future innovations will see an explosion of data. It is wise for the pharmaceutical industry to adopt digital technologies such as cloud computing, Artificial Intelligence, Big data analytics, and IoT to withstand tomorrow's demands.
We are creating new and innovative strategies to reinvent the patient experience and redefine the future of pharma and life sciences. We offer a best range of services that set the gold standard in the pharma industry by creating innovative, smart, instinctive, and integrated solutions, including patient services, CRM, R&D supply chain, cloud migration, commercial services, economic transformation, GRC, and technology design, build and integration. Our company is transforming pharmaceutical companies by raising new levels in science.
About Acu Process Manufacturing: A ultimate solution for process manufacturing business.
Acumatica is a versatile architectural framework and application development platform that uses the world's best cloud and mobile technology. We have an ISV partner of Acumatica, and it has built an extension to Acumatica called Acu Process Manufacturing Suite. This process manufacturing software extension has complex and comprehensive features specific to Process Manufacturing. Tayana has extended the Inventory Module of Acumatica to suit the process manufacturing while leveraging the robust Accounting, Sales & Purchase capabilities of Acumatica.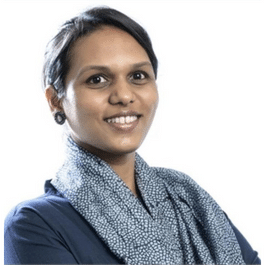 Sangeetha brings 20 years of experience in Information Technology which includes Solution architecting, building micro services, research, and evaluation of business applications, integrating apps.