To meet the requirements of a fast-paced modern business environment, streamlined business processes, centralized management, quick decision-making, and precise analytics have become essential. In response to this need, many businesses have adopted cloud ERP software designed for each industry to manage everything from manufacturing processes to supply chain logistics. And while each sector has its reasons for implementing suitable ERP software, pharmaceutical companies face some unique challenges.
Pharmaceutical companies have faced increasing competition and stricter regulatory requirements in the past few years. Companies must maintain high production standards and increase efficiency to survive these challenging conditions. The entry of global players into the pharma segment has also fuelled the need for companies to operate more efficiently by streamlining supply chains and improving systems.
Pharmaceutical companies are now turning to cloud ERP software that integrates and automates all the essential functions. These programs help businesses consolidate and integrate manufacturing processes across multiple units and keep track of sensitive operations across organizations, such as compliance, expiry management, quality, formulation, costing, yield, and more.
A cloud ERP for pharmaceutical companies helps businesses organize their procurement processes while reducing production and delivery time. It also helps them manage finances with a clear insight into payments and the supply chain. 
Compliance Management with APM
Compliance Management is in place at Acu Processing Solutions to ensure the highest standards of integrity and ethical behaviour of our people and business. Our commitment to compliance extends to all areas of our business. We encourage everyone at Acu Processing Solutions to report any violation or suspected violations by any employee, agent or contractor of compliance standards.
Batch tracking in WIP with cloud ERP
Cloud ERP Acu Process Manufacturing provides complete batch tracking of your WIP assets and automatic yield reconciliation. Create new batches automatically, or assign them manually by selecting the appropriate container number and related lifecycle stage. Acknowledge receipt of a finished product to release the associated material back into inventory or use in subsequent production cycles.
Practical management of BMR/BPR as per GMP
Intelligent Workflow Automation and Cloud ERP Acu Process Manufacturing are the answer. Integrated enterprise-wide business management or cloud ERP system that leverages the power of cloud computing to scale up and down quickly, providing all of your manufacturing information in one place, securely accessible from anywhere at any time. 
Pharma wastage management with cloud ERP System
Cloud ERP Acu Process Manufacturing is an integrated solution for production, material and inventory management, providing real-time visibility of your business activity and helping you to optimize performance and eliminate waste. A powerful, intuitive interface allows easy access to information anytime. It is a complete cloud-based solution on your desktop or mobile device, allowing you to work anywhere in the world.
QC management with Acu Process Manufacturing
Our ERP software for Process Manufacturing focuses on Quality Management, which enables you to track and control your IPQC in a highly efficient manner. You can create certificates of analysis for every single batch, store them in the system and then compare it with the previous certificate. The advantage is that this system allows you to run more frequent audits without losing track of what was done during each inspection.
Complete access and reporting of insightful data
The Cloud ERP Acu Process Manufacturing solution delivers a highly configurable and scalable environment that allows you to customize your business model to address your unique challenges. Rely on the intuitive user interface and a wide range of pre-built applications to manage manufacturing, supply chain and inventory assets across multiple sites. Integrate your entire workflow into one central system, using live dashboards to visualize key performance indicators in real time across your enterprise. In addition, our flexible design enables you to monitor business performance at various levels, including functional areas (e.g., sales), locations and plants.
Lab testing and tracking featured with Acu Process Manufacturing
Manage all outsourced lab testing for microbiology, including sample tracking and reporting through Cloud ERP Acu. Improve productivity with real-time lab results, paperless reporting and dashboards from anywhere. Manage your production lines and maintain quality standards with robust functionality for running media in multiple reactors for mixing, flocculation and cell lysis.
Automatic alert management with cloud ERP
With Cloud ERP, you can be confident in knowing that your business is only as effective as its operating system. You can trust that the workflows between departments will be streamlined, requiring less time and effort while keeping data secure. Autonomous alerts provide on-the-fly, real-time reporting to monitor production costs, cost savings and inventory management.
Contact us for a free demo call with a cloud ERP consultant:  TayanaSolutions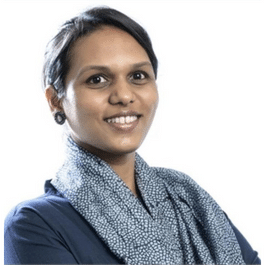 Sangeetha brings 20 years of experience in Information Technology which includes Solution architecting, building micro services, research, and evaluation of business applications, integrating apps.