Large-scale manufacturing of trucks and ships can take months or years to build. Because of their complexity, these products are typically produced in low volumes using high-touch labor. The manufacturing process may involve parts subject to continuous design changes and regulatory requirements. 
Manufacturers seek solutions that maximize performance and improve operational efficiency, supporting standardization and meeting lean manufacturing requirements. They also want visibility into accurate, real-time manufacturing information throughout the production process via a solution that integrates and protects product data as it is accessible to customers, suppliers, and internal stakeholders. 
As companies focus on software affordability, they are seeking an integrated manufacturing system that provides the following:
Manufacturing execution
Mobilization of the manufacturing staff
Start maximizing your performance today
Integrated product definition
Connected planning and shop operations
Manufacturing implementation
Most successful companies can control manufacturing processes to build complex assemblies, helping supervisors, mechanics and quality technicians meet compliance requirements.
Rallying of the manufacturing staff
A comprehensive solution will help shop-floor supervisors, mechanics, and quality inspectors access critical manufacturing data at the point of work through mobile technology.
This solution eliminates the need to travel from work sites to tethered workstations by delivering electronic work instructions, including visual aids, wherever and whenever users need them.
Start improving your performance today.
We have technology solutions to help you address today's challenges by leveraging deep knowledge of discrete manufacturing and assembly for tightly integrated collaboration, giving you greater control of your shop-floor control.
For example, the right enterprise software can help you optimize production, quality, and compliance. The software can also enforce lean manufacturing principles, reduce cycle time for work in process, and allocate resources more effectively. Features such as nonconformance tracking and interactive work instructions make your operation more efficient, reducing scrap, rework, and downtime.
Advanced manufacturing solutions can help make engineering changes more visible and traceable so that you can improve operational and business decision-making. An integrated manufacturing operation will also enable continuous coordination between all organizational activities.
Incorporated product definition
Production planning and manufacturing engineering management are also important, as they allow engineers and planners to define how highly complex products are manufactured and maintained during product support.
Related planning and shop functions
Manufacturers want a solution that helps them plan, define, capture, track, share, and store data for subassemblies, subsystems, and final assemblies. The solution must provide real-time visibility across a manufacturing line, an entire plant, or an enterprise.
Acumatica's comprehensive manufacturing cloud ERP can help your business enhance its traceability and decision-making ability. Contact us for a customized ERP.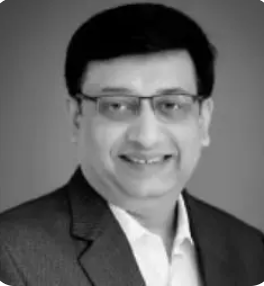 Vijay comes with a vast experience in ERP and enterprise solutions space with about 20 years of experience in various packaged application like Acumatica, SAP, Orion, Salesforce.com, SugarCRM and, SalesLogix.