Acumatica is an award-winning enterprise resource planning (ERP) solution for small and mid-size businesses. Its cloud-based architecture allows you to integrate it with your existing business applications and to view real-time data across various departments in your company. Acumatica also provides multiple tools that significantly improve efficiency in finance and accounting, inventory and distribution, and customer relationship management (CRM). 
Acumatica offers several benefits to companies, including: 
Acumatica offers affordable process automation with built-in integrations: Acumatica offers a single platform that puts all your business's processes in one place, providing complete control over information access and security. It allows anyone to create and automate processes, regardless of industry or organization. 
Increase the visibility of business processes: Businesses can streamline their operations through technology. By implementing cohesive and effective business processes, businesses will receive better visibility into business activities and workflow efficiency. 
Enhanced workflow flexibility, resulting in improved productivity and collaboration: When you use Acumatica's time-saving and intuitive software to automate your business processes, it can be easier to adapt to changing business needs and demands.
Cloud-native solutions are accessible from any device: Cloud-native applications are accessible through the internet and any device, one of their unique characteristics. It is an advantage over traditional applications you must purchase, configure, and maintain on each device. 
Streamlined production and delivery processes may improve customer satisfaction: Manufacturers can improve customer satisfaction by reducing the barriers separating them from their customers. It can be accomplished by streamlining the supply chain, which includes all production, distribution, and delivery stages.
Choosing the Right Acumatica Integrations for Your Business
Choosing the right Acumatica integrations for your business depends on what tools you are already using or would like to start using and which Acumatica products you would like integrated. Acumatica provides a wide range of integrations with other software, including ERP and CRM solutions, so you can reduce manual data entry and increase efficiency throughout your organization. 
Acumatica has over 260 integrations with other applications and services, ranging from accounting to email marketing. Acumatica's Marketplace keeps growing and helps you connect your business with other software products. Let's look at the top 10 integrations for your business today.
1. Salesforce
The Salesforce Acumatica integration is a bundle of automation workflows that enable seamless integration between Salesforce data. 
Customer profiles, contacts, and accounts
Pricing and availability updates
Purchase orders, invoices, and shipping confirmations.
Accounts payable, payment, and deposit information
This Acumatica Salesforce integration eliminates the need for double data entry by synchronizing your company's activities across multiple applications, so you can focus on different parts of your business. The integration is easy to set up, with no coding required.
It offers a user-friendly dashboard for your business data, giving you the necessary visibility. This integration improves Salesforce flows and adds accuracy and efficiency to your sales and marketing strategy.
2. Shopify
The Acumatica Shopify integration is a native solution that allows you to convert your Shopify marketing campaigns in the back office, updating your Shopify code and content to deliver a high-quality customer experience on your front end. 
Acumatica Cloud is a flexible, customizable platform that integrates seamlessly with Shopify. You can sync your customer, product, inventory, order and fulfilment information in real time or according to a schedule. You also have access to your Shopify code, which allows you to fully customize your online store to meet your customers' needs. 
3. BigCommerce
The Acumatica BigCommerce integration links your BigCommerce storefront with Acumatica's financial, inventory and operations tools. This integration offers end-to-end visibility into your e-commerce activities on one interface. The Acumatica platform integrates with other digital payment systems for comprehensive financial data. 
The Acumatica Commerce suite is natively integrated with BigCommerce, so there's no need to buy additional software. The Acumatica-BigCommerce integration gives you bidirectional data in real time and allows you to customize it for your needs. 
4. Celigo/Integrator.io
Acumatica Integrator.io (provided by Celigo) provides a solution to this problem. In most businesses, different departments use different applications that do not communicate. It often leads to siloes and bottlenecks and prevents you from scaling your business. With Acumatica Integrator.io, you can connect all of your business's data to make informed decisions about everything from inventory management to customer relationship management. 
The Data Loader feature automates importing data range of many business applications into Acumatica. This integration allows you to make your data more accessible for users, admins, and developers.
5. Velixo Reports
Acumatica's Velixo integration keeps your business running smoothly by letting you build reports with a few clicks. You can focus on growing your Acumatica Cloud ERP business with unlimited Excel users instead of worrying about Excel spreadsheets.
Acumatica Reports is a solution that allows users to efficiently perform data integration tasks, such as uploading multiple spreadsheets into Acumatica or creating and distributing reports. 
6. Netstock IBP is an integrated business planning tool
Acumatica Netstock IBP integration enhances business planning and forecasting by tapping into an industry-leading statistical forecasting engine. 
Netstock IBP enables you to monetize your forecasting outcomes and plan for various market scenarios, thereby helping your business remain profitable in the long term. The solution uses an intuitive visualization dashboard to present robust statistical analytics and insights, which you can use with Acumatica to make business decisions.
7. Human Capital Management (HCM)
Acumatica Workforce Go! is the integration that connects your ERP to today's most powerful suite of automated HR, scheduling, payroll and attendance platforms. The HCM module unifies your entire workforce into one database and interface.
Acumatica Workforce Go! Integrations allow organizations to improve productivity and engagement while maintaining HR compliance regulations. This Acumatica integration can streamline your HR workflows, including performance reviews, compensation and benefit plans, and more.
8. DataSelf
Acumatica DataSelf combines data visualization and warehousing, allowing users to generate report templates, dashboards, and customized KPIs for their business. The Acumatica integration gives you a quick view of your data after deployment. It connects to multiple systems to aggregate your business data. 
9. Inventory optimization software
Acumatica's Inventory Optimization Solution integration provides a short but powerful inventory planning and management solution. You can make informed decisions quickly and efficiently with clear insights into your business data. 
Inventory Optimization Solution is a suite of business applications, including Netstock, that aid small businesses with inventory management and other vital functions.
10. Quality Management Suite (QMS)
Acumatica's QMS integration helps manufacturing and distribution businesses streamline internal quality controls, adhere to industry compliance requirements, and deliver excellent products and customer service.
By integrating QMS with Acumatica ERP, you gain complete visibility into quality control production processes, shipping and performance management. This Acumatica integration reduces errors, saves money, and improves product quality for manufacturers.
Tayana can help you manage your Acumatica integrations
Acumatica's integrations can be deployed in a public or private cloud environment hosted by Acumatica and run on the Acumatica license plan of your choice. There are no hidden fees for using Acumatica integrations, so you only pay for what you use and increase or decrease your subscription depending on your needs.
Acumatica's products are available through certified resellers to help you with integration and support. Tayana optimizes and accelerates Acumatica integrations and offers guidance on the best add-ons for your company. Tayana Solutions provides eCommerce integration and consulting services, specializing in process manufacturing. It is a Gold Certified VAR and ISV partner of Acumatica.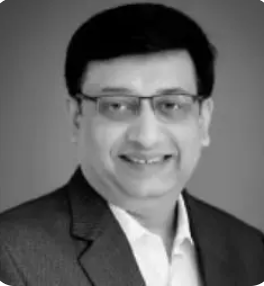 Vijay comes with a vast experience in ERP and enterprise solutions space with about 20 years of experience in various packaged application like Acumatica, SAP, Orion, Salesforce.com, SugarCRM and, SalesLogix.