This is the second blog series on the FDA's drugs reviews process; here, visit for part 01. Explore here:
Before continuing, let me give you a brief introduction. Tayan Solution provides ERP solutions to companies in the process manufacturing industry. We've advanced Acu Process Manufacturing (APM) —our ERP for process manufacturing operations. APM allows you to manage your business efficiently and comply with industry regulations. Let's explore now;
Significant steps:
How Animal Testing Is Conducted
How To Write an Investigational New Drug Submission
Phase 1 Trials: Getting the First FDA Approval
Phase 2 Study for Leading Multiple Sclerosis Drug Shows Promising
Pharmaceutical companies often conduct Phase 3 studies involving several hundred to 3,000 people. 
A time of communication between a drug sponsor and the FDA before an NDA is submitted.
The official submission of an NDA is the proper step in the approval process for new drug marketing. 
Once an NDA is submitted, the FDA has 60 days to decide whether to file it and begin a review.
When the FDA files an NDA, it assigns a review team to evaluate the sponsor's research.
The Food and Drug Administration (FDA) requires manufacturers to submit Professional Labeling (package inserts and Medication Guides) to accompany each drug. 
FDA inspectors examine the manufacturing facilities where the drug will be made before approving a generic drug application.
After reviewing an application for a new medical device, the Food and Drug Administration (FDA) will approve it or issue a complete response letter. 
Acu Process Manufacturing will allow you to track every stage of your production process, as well as Inventory management, Compliance Management, Product Formulation, Labeling Management, Expiry Date Management, and a host more. Contact us now
Role of FDA in Drug Approval Process
How The FDA Reviews Drug Applications:
The FDA reviewers are heavily involved with a drug's development from the moment it is first tested on humans. The official review time for a new drug application begins when the FDA issues an action letter informing the drug sponsor of its decision. Still, it is preceded by many months of internal communication within the agency. 
The FDA reviews the manufacturer's application for the drug. The agency uses a system to grade medicines. Drugs that are more effective and better studied receive higher grades. Lower-grade drugs may be approved for use only if no comparable alternative exists. 
A study's results and conclusions are reviewed by a team of experts from outside the study. This team looks for possible problems with how the study was designed and conducted, such as weaknesses in the study's design or analyses. The reviewers determine whether they agree with the sponsor's results and conclusions or whether they need any additional information to make a decision. 
Application reviewers prepare written reports containing conclusions and recommendations. These reports are considered by the evaluators' team leaders, division directors, and other managers to determine whether an application is accepted or rejected.
FDA reviewers receive training that helps them make consistent decisions about the approval of new drugs, and agency officials place great importance on conducting well-written reviews.
The FDA consults with advisory committees regularly. Although boards of medical specialists occasionally provide opinions, the FDA usually relies on scientific experts within individual fields to give its advice. Internal FDA scientists and managers set some guidelines; FDA advisory committees make others. 
If a drug is new, has never been tried before, or if there are unresolved safety questions, the FDA may ask an advisory committee to look at the drug and offer suggestions. The FDA will listen to the committee's advice but is not required to do so.
Bumps When Meeting Challenges
If the Food and Drug Administration determines that a new drug's benefits outweigh its known risks, the medicine may be approved for marketing in the United States. However, if there are unresolved issues with a new drug application (NDA) or further information is necessary to make that determination, the FDA may send a complete response letter to the applicant. 
When approval of a new drug is delayed, it is usually because the medicine must be manufactured with good manufacturing practices. If a manufacturing facility isn't ready for inspection by the FDA, approval can be delayed. Known manufacturing deficiencies must be corrected before approval can be given. 
Manufacturers of new drugs are expected to show that their manufacturing processes for large-scale production will deliver the same product as when drug trials were conducted.
John Jenkins, MD, director of the FDA's Office of New Drugs, says that drugs often fail to receive approval because of a combination of factors. "Innovative drug development will require good supervision and close communication with the FDA early on in a drug's development," he says. "This can reduce the chances that an application will have to go through more than one review cycle." However, he adds, "It's no guarantee." 
When the FDA finds deficiencies in a drug application, the drug sponsor has an opportunity to meet with FDA officials and address those issues before a final decision is made. After this meeting, the sponsor can choose to have a hearing at which both sides present their arguments, correct any remaining deficiencies, or withdraw the application.
Role of FDA in user fees
The Prescription Drug User Fee Act, passed in 1992, has allowed the Food and Drug Administration to approve more than a thousand new drugs, including therapies that fight cancer, HIV, cardiovascular diseases, and life-threatening infections.
The Prescription Drug User Fee Act authorizes the FDA to collect user fees from pharmaceutical companies, which are then used to support FDA staff scientists in reviewing new drug applications. The agency has moved toward an electronic system for accepting and reviewing new drug applications, as it now takes more electronically-generated applications and archives review documents electronically. 
As defined by PDUFA, applications reviewed by the FDA include original new human drug and biological applications, resubmissions of actual applications, and supplements to previously approved applications. In 1997, PDUFA II extended the user fee program through September 2002. In 2002, PDUFA III was reauthorized and expanded the user fee program through Sept. 30, 2007. 
The Prescription Drug User Fee Act III (PDUFA III) allowed the Food and Drug Administration to spend some user fees on improving the safety of drugs during their first two years on the market or three years for hazardous medications. During this initial period, the agency is best able to identify and counter adverse side effects that did not appear during clinical trials. 
On September 27, 2007, President Bush enacted the Food and Drug Administration Amendments Act of 2007, which included the reauthorization and expansion of the Prescription Drug User Fee Act. Congress initially passed PDUFA in 1992 to streamline and expedite drug approval. The reauthorization improves this process by providing more excellent consumer protection and expediting the development and review of new medications. 
Quality clinical data is essential for any research project.
The Food and Drug Administration relies on data that drug sponsors submit to decide whether a drug should be approved. To protect the rights and welfare of clinical trial participants and to verify the quality and integrity of data presented, the FDA's Division of Scientific Investigations conducts inspections of clinical investigators' study sites. The FDA also determines whether institutional review boards are fulfilling their role in patient protection by reviewing their study records. 
FDA investigators review how clinical investigators documented adverse events in source documents such as medical records and lab results, says consumer safety officer Carolyn Hommel.
The Department of Scientific Integrity (DSI) seeks to ensure that all adverse events are documented and that investigators follow the protocols established for each study.
When a deficiency is noted during a pre-approval inspection, FDA investigators prepare a report, which includes the number and severity of deviations. The investigator classifies the review as "official action indicated" if serious violations are found. The inspector then sends a warning letter or Notice of Initiation of Disqualification Proceedings and Opportunity to Explain (NIDPOE) to the clinical investigator, specifying the observed deviations. 
The NIDPOE conducts about 300-400 inspections of clinical investigators administering investigational drugs every year. About 3 per cent of these inspections result in an official action against the investigator. 
The Division of Scientific Investigations begins the administrative process to determine whether the clinical investigator should remain eligible to receive investigational products and conduct clinical studies.
The FDA's Office of Clinical Investigation performs administrative surveillance to evaluate the qualifications of clinical investigators participating in investigations involving investigational products. It also evaluates clinical investigators' facilities and procedures and their compliance with regulatory requirements. 
Points to consider
Acu-Process Manufacturing is a futuristic enterprise resource planning solution that helps you easily manage your business processes and stay compliant with FDA regulations. If you have any questions, please contact our experts. We're here to help! Contact us now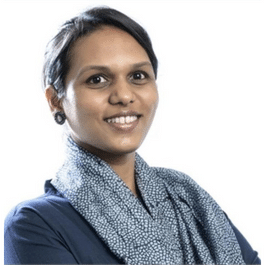 Sangeetha brings 20 years of experience in Information Technology which includes Solution architecting, building micro services, research, and evaluation of business applications, integrating apps.