Developing new drugs is a challenging and rewarding process. 
As a result of the vigilance of the U.S. Food and Drug Administration, consumers enjoy access to the safest and most advanced pharmaceutical system in the world. The main consumer watchdog in this system is CDER, which has many roles and responsibilities.
With the power to approve or reject new drugs and drug makers, CDER is an important gatekeeper. Its decisions can prevent quackery and ensure that doctors and patients have access to accurate information about their health needs. In addition, it ensures that prescriptions are both effective and safe.
In order to sell their drugs in the United States, pharmaceutical companies must first test the safety and effectiveness of their medicines with the Food and Drug Administration. The companies then send these results to the FDA, which assigns a team of physicians, statisticians, pharmacists, etc., to review them against established standards. If any risks outweigh benefits, the drug is rejected by the FDA. The center itself does not actually test drugs; it simply provides research to pharmaceutical companies and others who do.
Before a new drug can be tested in people, it is first tested in the laboratory and in animal models to determine how safe it is and whether it will work as expected. Tests with human volunteers or participants begin only after these initial studies have shown that the drug appears safe and might be effective; this step is called phase I clinical trials.
For more information about the drug development and approval process, click here. https://www.fda.gov/drugs/development-approval-process-drugs/how-drugs-are-developed-and-approved
The drug development process is complex, requiring many years and billions of dollars to complete.
The U.S. Food and Drug Administration (FDA) evaluates drugs for safety and effectiveness, and then either approves or disapproves their use in the marketplace. Approval is based on data showing that the drug provides a benefit outweighing its potential risks for an intended population. The approval process takes place within a structured framework that includes:
A review of the practice's current treatment options
The Food and Drug Administration (FDA) evaluates a drug's efficacy, safety, and indications of need based on the condition or illness for which it is intended and the existing alternatives. For example, a drug intended to treat patients with a life-threatening disease for which no other therapeutic exists may be considered to have benefits that outweigh its risks even if those risks would be considered unacceptable for a condition that is not life-threatening. 
The assessment of potential benefits and risks from clinical data
According to the U.S. Food and Drug Administration, drug manufacturers are responsible for generating convincing evidence of a new drug's effectiveness and safety in clinical trials before the Food and Drug Administration will license the drug. These trials should involve a large enough number of people with the disease or condition that the drug is intended to treat. The Food and Drug Administration usually requires two double-blind, placebo-controlled clinical trials—trials in which neither the participants nor their researchers know who is receiving the test drug versus a placebo—in order to determine that a new medication is effective and safe for use by the general population. In certain cases, though, especially if the disease is rare, only one well-designed trial may be necessary if adequate data from animal studies support early human testing.
Risk management strategies
All drugs have potential side effects, which are described in an FDA-approved drug label and included in the product information provided to healthcare professionals. If a particular side effect is of concern and cannot be managed through patient education or other means (such as substituting an alternative drug), more extensive actions are necessary. A Risk Management and Mitigation Strategy (REMS) is a plan that helps ensure the benefits of a drug outweigh its risks.
It is not always easy for the FDA to decide whether a drug's benefits outweigh its risks. Sometimes there are uncertainties about how well the drug will work or about side effects, particularly if the drug treats chronic disease. As a science-driven organization, the FDA uses scientific and technological data as it decides whether to approve a new drug. 
Accelerated approval of new drugs is a rapidly growing area of the pharmaceutical industry.
In some cases, the U.S. Food and Drug Administration (FDA) may approve the use of a new drug for a life-threatening or serious disease even before all studies on the drug are finished. This accelerated approval is based on findings from early studies that show that the drug seems to be promising. After the drug enters the market, the drugmaker is then required to conduct more studies to verify and describe the benefits and risks of using this drug. If these post-marketing studies cannot prove that using this new drug will lead to better results compared with using other existing drugs, FDA may withdraw approval for the drug. 
Accelerated approval, a regulatory pathway established in 1992 and used to approve drugs that treat life-threatening diseases, brought many drugs to market that alter the treatment paradigm for diseases, such as HIV/AIDS. These drugs made a significant impact on the course of the disease. For example, antiretroviral drugs entered the market through this pathway and altered treatment for HIV/AIDS. Many targeted cancer-fighting drugs also were approved through accelerated approval. 
For more information on Accelerated Approval: visit here – https://www.fda.gov/patients/fast-track-breakthrough-therapy-accelerated-approval-priority-review/accelerated-approval
Drug development designations can be frustrating since FDA rules are strict.
The FDA employs several approaches to encourage the development of drugs for serious diseases, including drugs that may represent the first available treatment for such illnesses or ones that offer significant benefits over existing treatments. Designations used to speed up the review of new drugs are meant to address specific needs and a new drug application may receive more than one designation if applicable. Each helps ensure that patients can gain access to medicines with proven safety and efficacy as soon as possible. 
A fast-track promotion is one in which an employee reaches a position of greater responsibility more quickly than is usual.
To expedite the development and review of drugs for serious conditions, the FDA has created the Fast Track program. This program speeds drug development and review for drugs that treat an unmet medical need, based on promising results in animals or humans. Drug companies must request the Fast Track process. Track more here – https://www.fda.gov/patients/fast-track-breakthrough-therapy-accelerated-approval-priority-review/fast-track
A Breakthrough Therapy is a drug intended to treat a serious condition for which preliminary clinical evidence indicates that the drug may demonstrate substantial improvement over available therapy. The drug company must apply for this designation, and the FDA will determine whether the drug meets this standard. More information about this designation is here.
FDA aims to complete action on applications for priority review designation within six months of receipt, compared to 10 months under standard review. Priority review designation directs attention and resources toward the review of drugs for serious conditions that would significantly improve treatment, diagnosis, or prevention. More information about priority review is available here.
In the process of approval, our Acu Process Manufacturing will help you track the process effectively. It's based on cloud ERP solutions. Schedule a demo. https://www.tayanasolutions.com/contact-us/ 
About Acu Process Manufacturing Software
The Acumatica xRP platform is a versatile framework and application development platform that uses the world's best cloud and mobile technology. Tayana is an ISV partner of Acumatica and using the xRP platform it has built an extension to the Acumatica, called Acu Process Manufacturing Suite. Extensive Process Manufacturing software extends the original Acumatica Inventory module.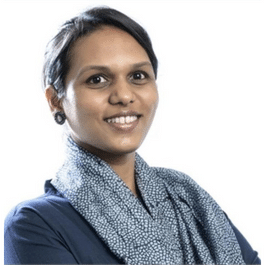 Sangeetha brings 20 years of experience in Information Technology which includes Solution architecting, building micro services, research, and evaluation of business applications, integrating apps.