What is SOP?  
SOP refers to standard operating procedures. It is a system that is necessary to be put in place to ensure in an organization, whether big or small. It also organizes the workflow and streamlines every function for maximum efficiency. SOP is necessary to make sure that the employees know which task they have to perform, how, and when. In laymen terms, it is the flowchart of how a certain task has to be accomplished efficiently. Its implementation begins right from the kitchen in your house to the manufacturing unit of your organization.   
Since our focus is on the process manufacturing environment, let's look into the SOP benefits in the manufacturing landscape:
Quality Control and Management

 

Uniform Output

 

Employee Safety

 

Tracking and Traceability

 
SOP is extremely important in the manufacturing unit especially because it requires those taking care of the operation to adhere to the rules and regulations laid down by the governing bodies. Furthermore, SOP ensures that all the employees are working in accordance with the set norms and standards to ensure coordination. This subsequently minimizes the possibility of error, boosts productivity, and ensures a highly efficient working system. 
And while SOP benefits the organization in ways more than one, it is also equally important to make sure that these SOPs are periodically reviewed, audited, and revised as per the latest rules and regulations pertaining to the particular industry be it food, chemical, or pharmaceuticals.  
One way to ensure that your SOP remains efficient as ever is by integrating it with an operational management tool like an Enterprise Resource Planning system.  
Are you wondering why you should integrate SOP with ERP when we can implement the former without it as well?  
Yes, it can be but with a centralizing planning and organizing system like an ERP, you will able to achieve the desired result in a more effective way.  
In conclusion, ERP and SOP help one another.  
Wondering, how?  
Because ERP solutions offer the technology that facilitates management of processes while SOP is the way to perform those processes i.e. it gives these processes the proper direction in which the work has to be done.  
Having said that, let's 
take a 
look at the benefits of integrating ERP with SOP in a more elaborate manner. 
ERP-SOP integration ensures that the execution of an operation is in accordance with the map that we create to accomplish the task. Thereby, minimizing the possibility of error and maximizing efficient management.

It ensures all the processes are being carried out in

a consistent, accurate, and compliant manner. 

 

It provides transparency and further standardizes all the processes in the system.

 

An organization that is working on multiple levels can benefit from ERP-SOP integration because it ensures that any change in

the system will be made centrally and will 

reflect

the remote employees as well.

 

The integration 

automates

 the business processes for 

accuracy, efficiency,

 and productivity

 

On the grounds of predefined procedures, it executes the implementation process which makes it quicker and easier.

 
Thus by integrating your SOP with Tayana's ERP system you can leverage the best of both the world.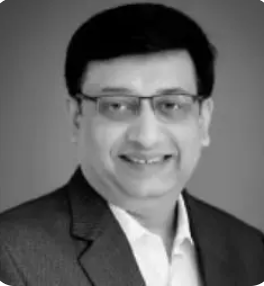 Vijay comes with a vast experience in ERP and enterprise solutions space with about 20 years of experience in various packaged application like Acumatica, SAP, Orion, Salesforce.com, SugarCRM and, SalesLogix.