ERP forms the crux of a company's business architecture and makes choosing the right ERP that fits your company harder than usual. But that's not where the struggle ends. The success of the chosen ERP is based, additionally, on the quality of its implementation. 
This allows the company to enjoy a real-time business model that grants ease-of-access and secure platforms to accommodate potential adaptations based on fluctuating needs and market trends.  
Hence, choosing the right partner for ERP implementation is as important as the ERP itself. Acumatica Partners are well-versed in this aspect. 
ERP Implementation Partners 
Upgrading or Enhancing the existing ERP software is a big step for companies, as this changes their organizational framework significantly. Proper communication amongst the implementation team members regarding the procedures involved can mitigate the turbulence.  
Handing it to the professionals speeds up the process, allowing the companies to ease into the newly implemented software, and explore its unique features.  
Experts or Implementation partners should understand the timeline or the life cycle of the ERP implementation process and suggest the best software that aligns with the company's requirements.
Qualities of an ERP Implementation Partner
Training and skills can always be acquired or improved via the training programs for potential partners, such as the courses and modules offered at Acumatica. But some innate characteristics, essential for a good partnership, cannot be taught or trained. 
These are the qualities that will help in choosing the best partner. They are: 
Experience and references
A long history in the playing field provides leverage in understanding business strategies and futuristic developments. Therefore, such contenders can optimise and tailor solutions with their years of expertise.  
A candidate with a positive track record of projects, expertise in ERP, proven keen business insight, and verifiable references can be considered an optimal partner. It is always advisable to check the references of potential partner candidates before recruitment.   
Being honest and realistic in all aspects is an essential quality that strengthens a partnership. Trust builds successful partnerships and reliability, opening avenues to unique collaborative problem-solving and solution development approaches. Thus, maintaining transparency in all financial and professional matters is significant. It allows open and effective communication between the partner and the vendor, creating a holistic environment.  
Paying attention to the details
Analysis and criticism of all probabilities require niche-specific knowledge and focus. Therefore, a great partner can focus on all the minute details that can benefit their clients and ensure that they incorporate them into solution development and ERP implementation.   
Healthy compartmentalization
Partners are independent collaborators with vendors such as Acumatica and are associated with multiple clients. Hence, the need for dedicated attention to each client is imperative. Delegation of duties and services, irrespective of the magnitude of their partner's reputation and ability to handle each client equally, elevates their quality.  
Therefore, the candidates need to display these qualities, and only such candidates can become reliable partners. 
Acumatica Gold Certified Partner
With no marketing or sales team and relying entirely on channel partners for their business growth, Acumatica values trust and expertise. Their Software As A Service (Saas) product is distributed, without competition, via a 100% partner model – 
A widespread network of Value Added resellers (VAR) 
Independent Software Vendors (ISV) application Technology 
Original Equipment Manufacturers (OEM) partners. 
These partners undergo extensive training via programs offered at Acumatica to mould partners into experts who can tailor targeted solutions and support their clients in every manner possible.  
Acumatica offers special training to the candidate partners under the Acumatica Partner Program. It focuses on ERP implementation, Cloud-based technologies, and other business management applications it provides for the partner companies to tend to their mid-sized customers. They also possess a conglomeration of resources with ease of access, called the partner portal, to present their partners with helpful resources such as marketing material and assistance. 
Stringent training courses and testing procedures for the candidates are hurdles the certified partners need to cross to be certified members and badge holders. Partners can opt for different levels of certification – Registered, Silver, or Gold – based on the privileges they wish to enjoy. 
Selection Criteria For Acumatica Gold Certified Partner 2021
The Gold Certified Partners are the high-tier members in the partner program with the expertise to work on affordable, elite, and tailor-made solutions using cloud-based technologies provided by Acumatica. To qualify for the Gold Certification, the candidate partner team members must meet the following requirements. They earn badges for different training modules, narrowing their expertise to specific niche areas. 
A minimum of three satisfied customers per annum  
Two Certified Business Consultant Badges 
One Certified Sales Consultant Badge 
A Certified Application Engineer Badge 
One Certified Application Specialist Badge 
Acumatica promoters on social media and their website 
These Gold-Certified Acumatica Partners enjoy many privileges and benefits, such as:  
Open access to the Partner Portal and Online university 
Free Demo Licences at Acumatica 
Free use of the Cloud xRP platform and Acumatica Logo 
Access to Acumatica Leads and Resources.  
Promotion in the Acumatica web pages.   
Gold Certified Acumatica Partners are provided with simulated data handling tasks via a 'sandbox' during their training period. This helps in their ERP implementation training, where they will be able to create new and improved business processes. They can test the real-time effects of these novel processes without affecting their actual data.  
The trust these certified partners place in Acumatica technologies is impressive, owing to its partner certification program receiving a 5-star rating from The Channel Co. for the quality of their training and testing modules. 
Acumatica stands out from the sea of predatory partners and emerges as a trustworthy vendor, evidenced by the tremendous support it offers to its channel partners. Therefore, mid-size companies worldwide must choose the Gold-certified partners of Acumatica that offer only the best services.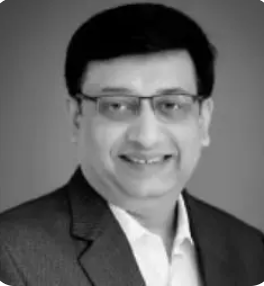 Vijay comes with a vast experience in ERP and enterprise solutions space with about 20 years of experience in various packaged application like Acumatica, SAP, Orion, Salesforce.com, SugarCRM and, SalesLogix.