Why is Acumatica's technical career the best choice?
Cloud technology is booming worldwide, with organizations, big or small, looking to automate their complete business processes. Enterprise Resource Planning, or ERP, is an in-vogue cloud application platform in this tech-driven age. With a 7.88% CAGR growth rate from 2020, ERP implementation has gain popularity globally, seamlessly automating business processes.
Organizations can gain visibility, operational efficiency, cost efficiency, and faster scalability through ERP systems and achieve their business goals. According to Statistica; the global SaaS market size is expected to reach $138.3 billion by the year 2022, and the ERP market is projected to reach $86,303.00 million by 2027, growing at a CAGR of 9.8% from 2020 to 2027; the Cloud ERP career looks bright and rewarding for the software developers.
Freshers or even experienced developers can learn or pursue a course in ERP to boost their career prospects and broaden their knowledge spectrum.
Learn the top 5 benefits of Cloud ERP as a career
More than 60% of organizations prefer ERP systems over on-premise software, and this increases the demand for ERP career opportunities. Aspirants in this field can choose from various options like ERP Programmer, Analyst, Project Manager, Consultants, and more. Listed are a few benefits of this career:
Increases efficiency
With process automation and streamlined workflows, employees can avoid repetitive work and complete it faster and efficiently.
Saves work time
Legacy systems like entering data manually or complicated spreadsheets make work more time-consuming. The cloud ERP implementation gives access to modern tools that save the time of the employees.
Enhanced security
Employees' data are securely stored in the ERP systems and can be accessed anytime and anywhere based on the organization's policies.
Better teamwork
Through cloud ERP tools, tracking data is accessible, and teams can collaborate seamlessly. The System can be accessed anywhere and anytime. This is a significant benefit of ERP tools, where employees can access and work from anywhere and anytime through mobile, laptop, or tablet.
How to develop a career in ERP?
Students right after their degree can start a career in ERP, or professionals with a technical background can upgrade their skills with this platform. There are a variety of online and offline ERP courses available, but selecting the one that meets your requirements is very important. 
Acumatica – A cloud ERP Platform
Acumatica is a leader in the cloud ERP platform for developing exceptional and flexible business applications. It is a unique and excellent platform for developers to use artificial intelligence, machine learning, and intelligent search to deliver tailor-made business processes. This platform empowers organizations and developers to deliver solutions with speed to market, significantly minimize cost, and deliver a SaaS offering at scale without any difficulty. 
How to build a career in Acumatica ERP?
If you are looking to kick start your career in ERP, then Acumatica Open University is the choice you to choose from a plethora of ERP- related courses with professional trainers, materials, and complete online learning support. The System is well-structured with training recordings, PowerPoint presentations, and webinars that will not only help developers learn a new language but become domain experts. 
Tayana Solutions is a leading software consulting company having to specializes in the process manufacturing sector. They adhere to their commitments of providing flexible cloud ERP solutions to process manufacturers to help them meet the unique industry demands. The company is a Gold Certified VAR and ISV partner for Acumatica.
Visit www.tayanasolutions.com to know more about the innovative ways they partner with clients and contribute to their successful growth and grow your Acumatica's Technical Career. If you want to chisel a career as a professional and great developer with Acumatica, talk to our experts who will guide you with the right kind of course that suits your requirements, aided with complete placement support.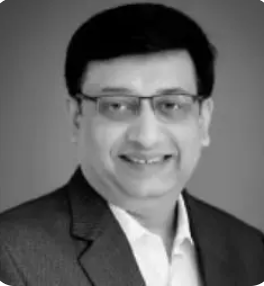 Vijay comes with a vast experience in ERP and enterprise solutions space with about 20 years of experience in various packaged application like Acumatica, SAP, Orion, Salesforce.com, SugarCRM and, SalesLogix.