Acumatica is projected to be one of the top performers in the "magic quadrant for cloud ERP for product-centric enterprises" in 2021.
In a vital industry report from Gartner, Acumatica has been highlighted in the Magic Quadrant for Enterprise Resource Planning," a biennial competition in which Gartner evaluates ERP vendors for small and midsize businesses.
Gartner, a leading information technology research and advisory company, has released their 2021 Magic Quadrant for Cloud ERP for Product-Centric Enterprises. Acumatica is proud to announce that in one year, we achieved tremendous growth by providing exceptional products and services. We are proud of our Growth and Innovation, and we hope that you will be too. 
Gartner Magic Quadrant: Who makes the list of ERP leaders in the field?
First, how do Gartner ERP analysts decide which cloud ERP vendors to include or exclude from the Magic Quadrant? There are quite a few requirements that must be met.
ERP providers should be able to handle supply-chain and manufacturing-related functionality, as well as general ledger, accounts payable, accounts receivable, and fixed assets management capabilities. In addition to core accounting, Acumatica provides capabilities such as indirect procurement, project accounting, human capital management (HCM), and specialized, industry-specific modules or applications.
Gartner's Market Presence criteria are particular, focusing on how many organizations use their cloud service with a minimum number of users and the ERP suite along with the minimum dollar amount of booking subscription and support revenue for the ERP suite. Additionally, Cloud ERP requires the ERP suite to be deployed within a cloud service under the provided definitions of Responsibility, Licensing and Technology, Customization, and Pace of Change.
The Gartner Magic Quadrant gives a clearer explanation of their evaluation criteria, and they address how competitive, efficient, and effective the products, technologies, services, and operations of each vendor are. Assessing vendors' ability to execute includes looking into how competitive, efficient, and effective their products, technologies, services, and operations are, as well as the positive impact they have on revenue, client satisfaction, client retention, and general market reputation.
Being included in Gartner's Magic Quadrant is an honor, but it also means that you have to keep up with the competition.
Acumatica Cloud ERP is a niche player in the ERP market.
The four quadrants are labeled Niche Players, Visionaries, Challenger, and Leaders. The quadrants are divided into different groups of providers, where Visionaries will focus on providing all-in-one software packages with the highest possible quality; Challenger will focus on specific industries; Niche players will be specialists, typically working on ERP.
Gartner states that the designations do not determine whether an ERP provider is more or less capable than other providers in the quadrant. Gartner makes it sound like they've made a fair assessment of the competitors in the cloud ERP market. It's understandable to be skeptical when you see such a clear division between Gartner's leaders and challengers.
Acumatica Cloud ERP has a niche customer base due to its specific technology, and it's a good choice for many organizations. Gartner analysts declare that niche players can offer deeper functionality due to targeting specific industries or company sizes and can be a perfect match for many organizations. Acumatica Cloud ERP is sold exclusively through VARs, such as MYOB, Cegid, and Lexware. These partners sell Acumatica through different brand names in regions around the world.
Gartner has identified Acumatica's operational ERP capabilities as well-regarded strengths. Acumatica's software handles the manufacturing of discrete goods, and it also takes distributing those goods. In addition to handling all of the financial aspects of the business, Acumatica's software consistently delivers a high level of customer satisfaction.
Cloud ERP Adoptions are becoming more popular.
The 2021 Magic Quadrant for Cloud ERP for Product-Centric Enterprises report forecasts Cloud ERP revenue will continue to overgrow. The company noted that the 2020 ERP software revenue had increased 4%, with a global total of $40.3 billion. The market is expected to reach $44 billion in 2022, rising by 7% on a constant currency basis. Product-centric ERP revenue will account for almost half of the overall market.
In the wake of the global pandemic, some manufacturing companies were affected by their ERP applications. Meanwhile, service-centric, administrative ERP applications saw revenues rise steadily. The adoption rate for cloud ERP solutions is overgrowing.
Acumatica is one of the best ERP systems and is committed to innovation in cloud ERP software, customer service, and excellence in the industry.
Tayana Solutions, 'Gold Certified' Partner of world-renowned, fastest-growing ERP on the Cloud, Acumatica Cloud ERP, provides end-to-end software consulting, ranging from eCommerce, Production, Quality, Regulatory Reporting to Customization. We specialize in Process Manufacturing domain catering to their unique set of demands that is not understood by general manufacturing products. Contact us if you are in search of a compassionate & reasonable service provider to experience the benefits of digital transformation.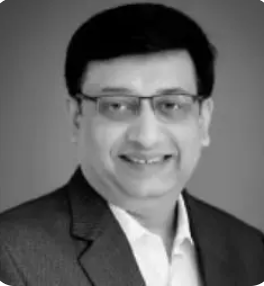 Vijay comes with a vast experience in ERP and enterprise solutions space with about 20 years of experience in various packaged application like Acumatica, SAP, Orion, Salesforce.com, SugarCRM and, SalesLogix.