Are you using winery software to its full potential?
We'll discuss how ERP can alleviate these pain points and the top features you need to look for in a Cloud ERP solution.
According to recent surveys, winemakers worldwide share very similar concerns. 20% of the winery professionals polled decried the difficulty in finding accurate data. 20% denounced the use of too many spreadsheets. And 60% cried out for integration between systems.
ERP winery software can help you eliminate the problems caused by inaccurate and inaccessible data.
By automating tedious, repetitive processes, streamlining administrative functions and providing deeper, real-time visibility across all aspects of your wine business, an ERP system can get all your data gathered in one place so that it is unified across locations, currencies and other variables.
But not all enterprise resource planning solutions are created equal. You should expect certain features from your Acumatica Cloud ERP software if you want to reduce pain points and focus on wine quality and customer service.
Top 10 Winery Software Features
We will elaborate on some of them here:
Sales & CRM
Customer information, leads, and prospects are the lifeblood of any business. A solid customer relationship management system should be at the heart of your enterprise resource planning (ERP) system — providing insight into sales activities, expected orders and pipeline status.
Compliance 
Compliance is a must for wineries, both large and small. A cloud ERP system that automates compliance, tax credit filing, and label requirements can help you save time, so you can get back to making wine (and generating revenue).
Accounting & Finance 
Many wine software packages are designed only for production and offer no solution for accounting. This can be a significant problem for winemakers, who need to reconcile multiple platforms. A dedicated ERP provides the best solution: it is industry-specific and keeps accounts payable and receivable in the same ecosystem as production, maximizing visibility while minimizing headaches.
Inventory & Warehouse Management 
Use a single platform to streamline your winery's inventory management. Optimize ordering efficiency, minimize waste and ensure that you have the suitable raw materials and packaging at the right time.
Winery Production
Making wine is more than a business; it's a passion. From the vineyard to the bottle, you need maximum visibility into crucial data to make accurate costing reports, streamline production and plan for the future.
Supply Chain 
An efficient supply chain is critical to your production levels and inventory management. Winery software should be able to control ordering, receiving and demand and supply requirements.
Reporting & Analytics 
An ERP system can save you valuable time by automating regular reporting, tracking progress toward business goals, and meeting financial and operational compliance obligations.
QA/QC & LIMS
Wine is a science! ERP software can help you perform experiments and tests for compliance and certification goals. It can track timings and readings, generate custom lab reports and give you complete visibility on non-conformances or beyond-threshold variations in real-time.
Packing, Shipping & Labeling
You know that making wine is only one part of the battle. To stay competitive, you must package your product and get it into the hands of waiting customers.
Your ERP should be able to manage bottling, packaging and outbound orders–address labels, maintain FEFO fulfilment, optimize load and route planning for your delivery system, automate bills of lading creation, and more.
Cloud-native 
Cloud computing offers businesses of all sizes a variety of advantages. Cloud-based ERP systems can help you increase security, reduce bandwidth costs and improve data retrieval. They also allow multiple users to view real-time data, foster greater collaboration and support flexible work styles in an era where mobile workers are familiar.
Conclusion:
A customized Cloud ERP solution can help your Winery business eliminate the spreadsheets, manual processes and headaches associated with managing multiple platforms.
Acumatica ERP for Winery Manufacturing is a comprehensive, easy-to-use solution that helps you monitor your business's performance and improve its bottom line.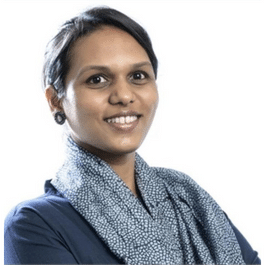 Sangeetha brings 20 years of experience in Information Technology which includes Solution architecting, building micro services, research, and evaluation of business applications, integrating apps.