Acumatica's Field Service Edition solves common and complex problems in the industry.
Acumatica's Field Service Software offers comprehensive, easy-to-use tools for quick response times and cost savings.
The software is fully integrated with Acumatica's CRM, sales, inventory, purchasing, accounting and financial reporting solutions. Integrating Field Service operations with the back office gives you a real-time view of your customer's activities. 
How can Acumatica Field Service Edition help your business? 
Strategies Group has experience providing clients with the assistance they need to make a smooth transition when switching to new Field Service Software.
To ensure a smooth transition, we ask that our clients have a forward-thinking and committed executive team, a staff willing to learn about the technology and adapt to its use, and a controller-level staff on your accounting team.
A fully integrated Field Service solution allows you to track your customer's activities across your entire organization.
Acumatica's flexible solution allows users to configure their implementation according to existing best practices while also moving away from siloed data and processes.
The best software leads to the best companies. Nowadays, all the industry-leading cloud ERP tools are available at your fingertips.
Financial Management Capabilities: 
Acumatica extends its financial management capabilities with advanced capabilities, including GL consolidation, sub-accounts, and automatic revenue recognition.
Bill of Materials: 
The Bill of Materials model offers a multilevel, dimensional rules-based system for quoting, ordering, and producing products with real-time price and cost rollups.
Route Planning and Scheduling: 
It allows users to optimize routes for appointments by enabling them to filter selections by several criteria. Users can plot routes in Google Maps for each service person, along with lists of required resources.
Inventory Management: 
Manage inventory by creating estimates for new or existing items and converting those estimates into bills of materials, production orders, and other assessments.
Equipment Management: 
Equipment Management tracks the products you sell, monitors their condition, and schedules maintenance. It is sold as a separate application.
Service Management: 
Service Management helps you keep track of every detail of your field service operations. It automates manual processes and tracks inventory, enabling you to share best practices and coordinate with people and resources.
Estimating: 
Estimate and control changes before production, from approving the shift in ordering and receiving materials.
Mobile Service Management: 
Mobile Service Management enables better communication between staff and their managers by keeping them connected through any device with a browser or the native mobile Android and Apple iOS (iPad) app.
A Customer Relationship Management (CRM): 
The system enables information to be gathered and stored about a customer, making it easier to provide that customer with the best service. Improve data access and sharing across your organization. 
Acumatica's flexible pricing model allows your business to expand without forcing you to pay for adjustments and upgrades. Using role-based security, you can ensure that all your employees have access to the same information.
Tayana Solution's ERP experts can help you streamline your field service management process with a cloud ERP implementation that will positively impact profitability.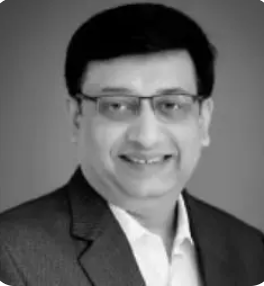 Vijay comes with a vast experience in ERP and enterprise solutions space with about 20 years of experience in various packaged application like Acumatica, SAP, Orion, Salesforce.com, SugarCRM and, SalesLogix.