Manufacturers must follow industry-specific technical, legal, and corporate regulations to make and sell products. Failing to meet these requirements can result in hefty financial penalties and ruin a company's reputation. Growing concern about safety threats from counterfeit and pirated goods has led to a rise in the trade of genuine products. To ensure product safety, manufacturers can monitor their processes for compliance with regulations. This ensures that humans, animals, and the environment are protected from harm caused by unsafe products.  
Why do you need Compliance Management Solutions?
In any industry, the number of manufacturing laws has increased with time. Various regulatory bodies, such as the Food and Drug Administration (FDA), OSHA, EPA, etc., monitor businesses in their respective domains. For instance, food manufacturers must comply with specific rules modified according to the needs of food processors in different industries.
Compliance Management System Responsibilities 
Ensuring businesses comply with industry-specific regulations and controls
Identifying significant non-compliance risks and problems in real-time  
To reduce the risk of workplace injuries, employers must establish a culture of safety in which workers address and avoid hazards.
Tracking new changes in the regulatory laws
We provide a dedicated compliance management program.
Regulatory Compliance in Different Industries
Any manufacturing organization dealing with hazardous substances must ensure that it complies with various government regulations on safety, environmental protection, and worker health. To this end, the management must understand their industry sector's relevant laws, guidelines, and standards.  
The pharmaceutical industry is tightly regulated, including drug approval and quality control standards. 
The chemicals and life-science industries, including the cosmetics and pharmaceutical industries, are highly regulated. Manufacturers in these industries must create a safety plan, follow Good Manufacturing Practices (GMP), comply with the Globally Harmonized System of Classification & Labeling of Chemicals, produce Safety Data Sheets (SDSs), and abide by regulations promulgated by the OSHA (Occupational Safety and Health Administration), the Environmental Protection Agency (EPA), the European Union (EU), the ISO (International Organization for Standardization) and other governing bodies.  
ERP software is the solution for your business
While following industry rules and obeying the law is generally good business practice, those that do not or violate the regulations can still face consequences that could hinder their ability to operate.  
Compliance management software helps manufacturers reduce risks, track, monitor, and dissolve defective activities, and stay compliant with regulatory norms & legal requirements. An integrated and all-encompassing solution that helps business owners fulfil the prerequisites of their industry, an ERP software:  
Gives Your Company Greater Visibility: Investing in enterprise resource planning software offers companies visibility, security and traceability of the whole functioning, as well as an effective method for storing sensitive information and retaining SOPs. This enables manufacturers to stay compliant with all necessary regulations.
Helps you comply with tax regulations: An effective enterprise resource planning (ERP) system offers robust tax-return functionality that allows managing taxes and company withholdings—facilitating staying tax compliant.  
Empowering Manufacturers: An enterprise resource planning system centralizes, streamlines, and automates all aspects of the business. This reduces the need for manual work and makes it easy to share data within the organization. It also allows you to track suspected ingredients, intermediates, or finished goods and produce recall letters.  Automation is incorporated into the design: Automating repetitive and labour-intensive tasks prevents errors and allows the team to triple-check compliance requirements.  
Provides audit trail: A sound enterprise resource planning system is enabled with a robust Audit Trail, which focuses on high-risk areas in the enterprise and reduces errors, fraudulent activities, and unauthorized system access, along with enhancing internal controls. It also facilitates different types of audits compliance, operational, financial, and IT—allowing you to achieve SOX compliance quickly.
Print Safety Labels: An ERP software provider offers GHS and SDS labels to customers in the process manufacturing industries, such as chemical, cosmetics, and paint. The software also generates supplement fact labels, ingredient statements, allergen listings and other FDA-mandated labels for food, pharma and nutraceutical companies.
Track Non-Conformance and Corrective & Preventative Actions: A quality assurance program identifies and documents non-conforming materials or processes. A robust non-conformance tracking capability in an ERP initiates the necessary action to locate and document non-compliances for audit and future reference purposes. It also determines its root cause and resolves issues immediately through an effective corrective action process (CAPA).
Supply Chain Management: Supplier management is used by many industries to ensure the quality of goods procured. An enterprise resource planning (ERP) system can efficiently manage supplier information, certifications, and audits. An ERP gives manufacturers peace of mind by sending alerts when certifications are nearing expiration.  
Meeting customer-specific requirements, as well as industry-specific regulatory mandates, is of great importance. However, many process manufacturers fail because they need to recognize the importance of investing in a dedicated resource for compliance obligations. We work with Acumatica as an ISV Partner, providing Gold Certified VAR services. Please visit our website at TayanaSolutions.com to learn how we can help you move to digital. 
FAQ: 
What is the purpose of compliance management?
Compliance management is an organizational system that ensures compliance with security standards, regulatory policies and industry requirements.
What is the first step in compliance?
To effectively manage compliance with regulations, it's essential to periodically assess your organization's risk and performance against applicable legal and regulatory obligations.
What is required for compliance management?
In compliance management programs, employees and activities across the organization follow regulations and rules. Various entities, including governments and industries, set these requirements.
Read about Compliance Module – Acumatica 
Read About The Ideal ERP Software for Regulatory Compliance – Acumatica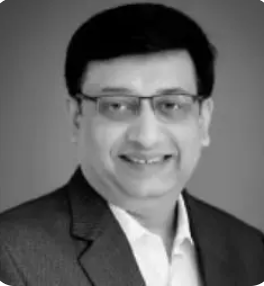 Vijay comes with a vast experience in ERP and enterprise solutions space with about 20 years of experience in various packaged application like Acumatica, SAP, Orion, Salesforce.com, SugarCRM and, SalesLogix.