Businesses in the cosmetics industry face several challenges when they attempt to maintain low costs while maintaining high profits. The cosmetics industry is highly competitive and fast-paced, creating immense pressure to quickly produce and release new products. In addition, recent supply chain problems have emerged due to COVID-19 computer shutdowns, natural disasters (including a massive winter storm in Texas), a container ship grounding in the Suez Canal, and cyberattacks.
Acumatica's cloud-based ERP software solutions can help cosmetics businesses streamline their supply chain and distribution processes, which can help companies eliminate disruptions in their supply chains and maximize profits.
Ensure that your data is always current.
Acumatica allows you to monitor your products in real-time so that you can access relevant information anywhere at any time. Its cloud functionality is key to business success because it allows team members to access the system no matter where they are.
This system allows you to check in on your products quickly and easily, receiving information on the status of your products as they develop or ship. This inventory tracking system also allows you to see which product lines are selling well, which ones need to be restocked, and which ones are not selling at all.
It provides access to business records, data sources and systems in one centralized system that works smoothly with business applications. Each department's data is synchronized and can be accessed from any web-enabled device or software program whenever and wherever.
Understand your business environment better. 
Acumatica offers comprehensive reporting for companies that want to make data-driven business decisions. Acumatica's integrated business management software provides reliable information about the company's operations, allowing businesses to identify areas of opportunity and make informed decisions that will help them grow.
Acumatica offers detailed analyses of demand, allowing you to see where your supply chain and distribution methods are succeeding or failing. You can pull together up-to-date reports using real-time insight to help you make critical business decisions.
Acumatica's intelligence tools allow you to analyze data across all departments, including sales, purchasing, manufacturing, inventory management and delivery.
Acumatica's tools can analyze and summarize data, recognizing any limitations in implementation and developing creative solutions. Acumatica's meeting tools summarize essential data to clarify presentations.
Manage your inventory effectively. 
Acumatica offers a complete view of your inventory levels, orders, and shipments in one place. Automating the inventory management process saves you time and money while reducing the risks of stockouts and overages. With Acumatica's alert system, you can set up automatic notifications to notify you of any potential issues, which allows you to resolve them quickly. It helps improve your productivity and get new products to market faster.
Use trends to your advantage. 
Acumatica can help you analyze how your items are performing. Distribution statistics can show you which goods are selling exceptionally well or poorly, while other reports may automatically be prepared to track the newest beauty industry trends.  
Cosmetics companies are constantly looking to develop new and innovative products to compete effectively with other companies. Acumatica, for example, provides a suite of software which helps users manage inventories and resources, maintain production schedules and manage supplier deliveries to improve inventory management and increase sales.
Bottom Line 
Acumatica's distribution and supply chain management capabilities help you reduce the risk of stockouts and overages. Acumatica also provides insightful reports and dashboards to help you make informed decisions that will allow your business to grow.  
In Acumatica Routing & Scheduling, we offer a Temperature-controlled goods feature that allows you to set custom rules for how long a frozen food can stay in a specific truck. The rules you specify are factored into plans for creating routes so that your drivers can deliver temperature-controlled goods in the best possible way.
Tayana Solutions provides eCommerce software consulting for Vendor Portal, WooCommerce integration, and eCommerce. The company specializes in Process Manufacturing and offers a unique set of services to meet the demands of that industry. Tayana is a Gold Certified VAR and ISV partner for Acumatica.
FAQ's
What are the 3 challenges for the cosmetic industry?
The design of cosmetic products is complicated by various factors, including regulations, consumer safety, performance, aesthetic appeal, customer demographic shifts, claim validity and press coverage.
What are some industrial relations issues in the beauty industry?
The Legal and ethical issues include:
Consumer protection.
Privacy.
Duty of care.
Health and hygiene.
Equal employment opportunity.
Anti-discrimination.
Workplace relations.
Licensing.
What are some examples of a supply chain for your product?
Natural Resources
Materials
Ingredients, Parts & Components
Finished Goods
Retail, Ecommerce & Services
Customer
Returns, Reuse & Recycling
Distribution & Fulfillment
What are the 4 types of supply chains?
The four elements of the supply chain—integration, operations, purchasing and distribution—collaborate to establish a cost-effective and competitive path to market.
What are the 5 entities involved in a supply chain?
A supply chain comprises producers, vendors, warehouses, transportation companies, distribution centres and retailers. A supply chain begins operating when a business receives an order from a customer.
What are the five main categories of cosmetic products?
There are seven major categories of cosmetics and personal care products – oral care, skin care, sun care, hair care, decorative cosmetics and perfumes.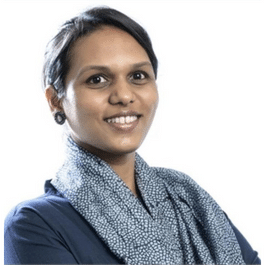 Sangeetha brings 20 years of experience in Information Technology which includes Solution architecting, building micro services, research, and evaluation of business applications, integrating apps.