Acumatica ERP is a global product designed for businesses throughout the world. Acumatica has been sold in the UK by business partners since 2013.
What functionalities does Acumatica offer make it a good fit for a UK-based business? 
Local Features:
Acumatica ERP includes many local features, such as; Amazon hosting of the SaaS product in the UK, multi-lingual settings, multi-currency capabilities and support through your partner in the UK. 
GDPR:
Acumatica ERP is designed to help organizations protect the personal data of individuals. That's why it includes tools that meet the requirements of the European Union's General Data Protection Regulation (GDPR).  Acumatica's flexible licensing plans allow you to pay only for the computing power your company needs. 
Add capabilities as your business grows. 
Pay for only what you need. 
Add users without buying additional licenses. 
Real-time insights can be accessed from anywhere at any time. 
Acumatica's cloud ERP solution allows you to manage your business, review customer interactions, and obtain proactive business reports and insights from any web-enabled device anywhere at any time. Acumatica enables seamless access to business tools from anywhere via a 24/7 environment. It is integrated with collaboration tools of your choice, allowing you to maintain day-to-day operations. 
Deployment options that allow you to choose from several scheduling options 
Acumatica gives its customers flexibility by allowing them to choose whether they want to deploy their ERP solution on the company's premises or in the cloud. Acumatica allows its clients to change their deployment options at any time. Acumatica can also help you choose your upgrade schedule or will enable you to use their automatic update tool so that you always know you are working with the latest release.  
We offer integrated services that connect your organization to the applications you use. 
Acumatica offers numerous solutions that integrate with the Acumatica ERP system, allowing you to add specialized capabilities to your Acumatica solution.
Acumatica is the best cloud-based ERP software solution for manufacturing companies. 
Integrating production planning and the shop floor with customer management, sales orders, inventory, purchasing, accounting, and financial reporting provides real-time coordination for your entire business. Capture material issues on your phone or mobile device, move transactions and labour with Acumatica's mobile app and scanning. Supervisors and manufacturing management can access approvals and monitor production orders, schedules, and material plans from anywhere—a mobile device or a desktop computer. Acumatica Manufacturing Edition supports multiple manufacturing methodologies, including make-to-stock, make-to-order, engineer-to-order, configure-to-order and batch processes. Customers are spread across various manufacturing industries, including automotive, electrical and electronics, industrial machinery and equipment, instruments, fabricated and primary metals, food and beverage and others. 
The Benefits of Manufacturing Enterprise Resource Planning Systems. 
We provide one solution for your business needs.  
Acumatica provides feature-rich cloud-based enterprise resource planning (ERP) software to manufacturers. Acumatica Manufacturing Edition extends Acumatica's Distribution Management, Financial Management, Customer Management, and Project Accounting suites with features designed to integrate manufacturing operations into enterprise-wide supply chain management.  Acumatica Manufacturing Edition offers real-time tracking of your business at one central location. At the same time, cross-application integration allows you to have visibility across the entire industry, wherever you are.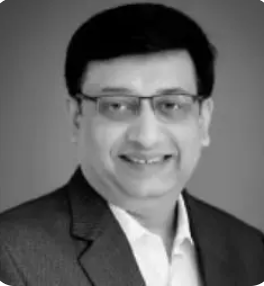 Vijay comes with a vast experience in ERP and enterprise solutions space with about 20 years of experience in various packaged application like Acumatica, SAP, Orion, Salesforce.com, SugarCRM and, SalesLogix.