Acumatica Cloud ERP provides a configurable and easy-to-use spec creation tool that allows you to get price calculations based on foam grade and board-foot volume for any custom shapes and builds. Polyurethane manufacturers must constantly develop new and innovative formulations and deliver high-quality polyurethane products at reasonable costs. It is difficult for them to meet customer-specific demands, identify new greener raw materials, and develop new additives based on improved technologies.
Polyurethane manufacturers must meet several regulatory mandates related to environmental concerns and pass quality test criteria to remain efficient and viable. Acumatica Cloud ERP is designed specifically for the Urethane and Other Foam Product Manufacturing Industry. Manufacturers of polyurethane foam must obey regulatory mandates, including those related to the environment and quality testing, and reorganize their operations to stay competitive.
Acumatica Cloud ERP for Polyurethane makes it easy to meet industry and environmental regulatory mandates and provides polyurethane businesses with a competitive edge. Acumatica Cloud ERP for Polyurethane provides polyurethane manufacturers with the capability to manage the complete value chain while helping view both formulas and R&D on the same screen to assess the final product in real-time. The software's unique functional set allows polyurethane producers to strike a delicate balance between products, green standards, low cost, and fluctuating market rates.
Acumatica Cloud ERP understands that you need to react quickly to customer demands, quickly translating customer specifications into production and shipping. As a manufacturer of foam products, you offer a wide range of goods, which creates challenges for meeting your goal of achieving the fastest turnaround time for custom-made products. So if you want to simplify your manufacturing process implement Acumatica Cloud ERP and gain a competitive advantage and keep ahead and earn profit.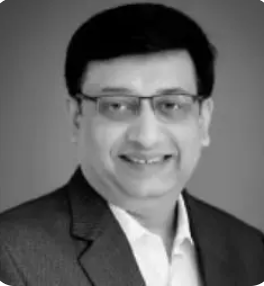 Vijay comes with a vast experience in ERP and enterprise solutions space with about 20 years of experience in various packaged application like Acumatica, SAP, Orion, Salesforce.com, SugarCRM and, SalesLogix.