When deciding on a cloud ERP system to substitute your traditional ERP software, there are numerous factors users must consider. Many businesses are adopting innovative technologies at an unprecedented rate. Cloud ERPs have supplanted On-premise ERPs, which have shown to be more adaptable. Also, Cloud ERP software is fast growing in popularity, promising mobility, scalability, and usability.
The decision-making process isn't straightforward. There are ways to narrow down your list of possible suppliers. This depends on their ability to meet your specific objectives. Superior usability is frequently cited as an unsung hero in ERP implementation positive stories, owing to its unique capabilities and industry experience.
When opposed to on-premise installation, cloud ERP implementation can save time, cost, and worry by:
Hardware, data servers, and software are not required to be purchased and installed.
It can't be heavily altered, and it is safe.
Internal IT, data security, and operational staffing requirements get reduced.
It integrates with current ERP systems and other apps more easily.
It takes less time and leads to increased production.
Usability factor of your ERP
The user-friendliness of an Enterprise Resource Planning Software is one of the most important factors to consider. According to Nucleus Research, there is no point in having the most desirable technology if only a few people within the company can use it.
Users have been less tolerant as consumer technology has become easier to use. They demand commercial software to share a predictable method: fast, pleasant, simple, and direct. The same may be true of ERP software requirements, which have historically been insufficient and onerous. Performance is one element of the equation. But, if the program has many challenges or concerns with overall adoption, users will seek solutions or disregard the application entirely.
Here is when usability enters the picture. The system must provide each user with quick access to the information and knowledge required, notably in the ERP environment, where technology touches many users. End users, industry leaders, and executives need software that integrates, unlocks the value of application data, and opens data in 2018.
When selecting a current, cloud-based ERP system, usability should take precedence over capability, with an appealing, well-designed layout that is simple to operate. As vital as functionality is, it becomes obsolete if only a few individuals can view and utilize it. This is why Acumatica ERP has prioritized usability from the beginning. 
Why does usability matter in your software?
"Essentially, consumers will tolerate less trash today regarding software. Consumer software has grown so convenient to use that consumers have learned to expect commercial software to fall into line. But if it doesn't, people will be far less tolerant than in the old days". Remarked Michael Krigsman, an industry expert, writer, and critic, in a 2013 Wall Street Journal article about Avon Products' botched SAP software rollout.
It had been eight years since then. Today, this assertion is much more accurate. The term "usability" is frequently used interchangeably with ease of use. In terms of current software, customer expectations for simplicity of use have skyrocketed, both socially and professionally. Users want a quick, accessible, and straightforward system to understand and use.
It incorporates ERP software that has typically been difficult to use, complex, and limited to a small group of people within a company. When you match these higher roles with the reality that cloud ERP solutions are costly and complex ERP implementations. It's easy to see why picking the correct one is essential.
Three reasons why implementing usability is essential:
User happiness (or lack thereof) determines your team's success or failure
It's no wonder that the user interface has quickly become one of the most critical indicators of ERP deployment success. Cloud ERP software systems eliminate these harmful and wasteful results. They're end-to-end business solutions that allow organizations to consistently interact with their enterprise applications, resulting in a single "source of truth."
Usability equals less effort, money, and inconvenience.
According to business executives who have gone through the ERP evaluation and installation process, executives must train users on a new cloud ERP system. They should have few worries if usability were a factor in their initial ERP software pick.
Usability fuels growth
Sense of personal programs, such as mobile applications, have influenced users' aspirations. These apps offer a short learning process, letting people quickly and effectively understand what to do, where to go, and how to view the system they need. As a result, consumers expect their professional software to function similarly. Thankfully, ERP vendors have acknowledged the importance of usability and have developed user-friendly platforms.
Save time with the best cloud ERP software. Acumatica ERP allows organizations to link their apps and share data in real-time throughout their company. It enables all departments, from the headquarters to the field, to communicate and make rapid, more educated choices. This results in increased efficiency and fewer errors. 
It's a balancing act to train authorized customers on a new ERP system while sustaining regular activities. Using a sophisticated, best small business cloud ERP system with an easy, well-designed dashboard that everybody in the firm can use – from the desk to the field – ensures a considerably speedier adoption.
Thankfully, ERP vendors have noted the significance of usability and have presented user-friendly processes. It helps people learn how to use the operating systems instantly. Also, it helps acknowledge the advantages of an incorporated, computerized method, such as improved data processing, information sharing, and enhanced forecasting. This leads to better productivity, customer happiness, and sales reputation.
With the launch of the new features included in the 2018 R2 Release, Acumatica declared that Nucleus Research had named them a "Leader" in the 2018 ERP Value Matrix for leading usability and superior usability, outperforming everyone else in usability while also enhancing their ratings in features.
Acumatica is a cloud-based business management system that professionals created with you in mind. Your information is accessible at any time and from any location. Your consumer is at the centre of all you do.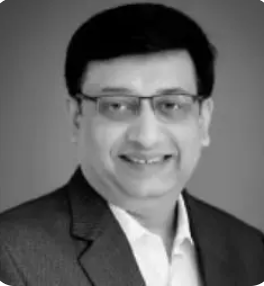 Vijay comes with a vast experience in ERP and enterprise solutions space with about 20 years of experience in various packaged application like Acumatica, SAP, Orion, Salesforce.com, SugarCRM and, SalesLogix.