Despite a booming market, warehouse and storage productivity dropped 7.6% last year; much of this can be attributed to growing pains as companies increase warehouse capacity, embrace the new automation technology, improve employee safety, and adhere to strict FDA and CGMP guidelines, etc.
Let's review five issues the pharmaceutical logistics industry is trying to manage and solve.
Warehouse space
In response to the growing demand for prescription drugs and other health products, many warehouses and distribution centres have been built in recent years. Many of these facilities were constructed in response to industry demand, but many of them are now struggling to keep up with online orders.
Pharmaceutical warehouses/distribution centres are always looking to expand their storage capacity, but this is difficult because of the wide variety of shelf lives and temperature/humidity requirements for drugs. As a result, many reach capacity quickly. One way to maximize space is to vertically expand the facility by installing customized storage solutions using pallet racks, industrial shelving, and other materials that match the layout of the warehouse. This will improve pharmaceutical storage capacity and efficiency.
Product safety regulations
Quality means "pure, correctly identified, effective, and safe to use for pharmaceuticals." To ensure that quality is maintained, storage requirements continue to grow stricter. Warehousing has many regulations that must be followed.
Temperature control is important to the effectiveness of most drugs. Most drugs should be stored in a cool, dry place; others must be frozen.
The humidity inside packages can impact the effectiveness of a medication. Some manufacturers add silica packs to bottles to absorb moisture, though they cannot eliminate it.
To avoid potentially hazardous byproducts, pharmaceutical warehouses often employ industrial fans, blowers, and dust collection systems to control indoor air quality.
Exposure to light can affect the effectiveness of some medications and cause side effects.
The FDA warehouse requirements address the full range of drugs, from over-the-counter products to biologicals like blood or plasma used to produce pharmaceuticals.
Many pharmaceutical warehouses use cloud-based WMSs to ensure the proper storage of drugs. These systems ensure that inventory is being tracked, goods are picked and packed, received, stored, put away, shipped out, managed at the yard and dock areas, and generate reports accurately. To learn more about pharmaceutical warehouse requirements, see FDA Guidelines here.
Product traceability and tracking are two techniques that can be used to manage inventory and improve customer satisfaction.
The FDA's Current Good Manufacturing Processes (CGMP) standards are mandatory that each drug to be stored in a specific location within the warehouse. Written procedures describe the storage conditions for each drug, how to identify a lot's status (e.g., approved, quarantined, or rejected), and distribution processes.
The pharmaceutical industry has established other CGMPs that state warehouses must check all products arriving from suppliers to confirm that they are:
From an approved, registered source on file in the company's inventory database.
All medical devices must be marked with a visible Unique Identification Number (UIN) that is different from the supplier's lot number. The UIN should be printed on the label of each device, and it must also be recorded in the device user's manual.
Damaged and defective products.
All incoming raw materials should be subject to quality control tests, and any that fail the inspection should be quarantined until a solution can be found.
Drugs and chemicals are to be stored by type in appropriate storage areas, and toxic or addictive substances will be kept in a separate location accessible only to authorized personnel.
Warehouses today are increasingly adopting smart warehouse management system (WMS) technology to support product traceability. With an industry-leading WMS in place, operators can control and monitor inventory at all times, gaining a 360-degree view of the product from the moment it enters a warehouse until it's shipped out to stores or end users. This helps them record changes in inventory, anticipate inventory needs, and much more. It also improves warehousing standards, helping support product traceability and accelerating responsiveness when product recalls occurring.
Thank you for reading. Stay connected for pharmaceutical industry solutions. Contact us
About Tayana Solution
Acumatica's cloud-based enterprise resource planning (ERP) software provides a versatile, extensible architecture that supports cloud, mobile and traditional P.C.-based platforms. Tayana's partnership with Acumatica allows it to extend the functionality of Acumatica's Inventory module to streamline its manufacturing processes and add several features specific to this use case.
About Acu Process Manufacturing (APM) – Cloud-Based ERP.
Acumatica's xRP platform is a versatile and adaptable architecture, which Tayana has leveraged to build an extension to Acumatica called Acu Process Manufacturing Suite. This process manufacturing software extension has very specific and comprehensive features, leveraging the capabilities of Acumatica's general ledger, accounts payable, and receivable while extending them to address the needs of process manufacturing firms.
Industry Focused by Acu Process Manufacturing.
Food Industry
Chemical Industry
Pharmaceuticals Industry
Nutraceutical Industry
Contact us for a detailed demo and implementation practices of APM. Connect Now.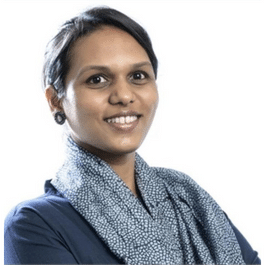 Sangeetha brings 20 years of experience in Information Technology which includes Solution architecting, building micro services, research, and evaluation of business applications, integrating apps.