Acumatica Cloud ERP 2021 R2 is the latest version of Acumatica Cloud ERP yet, which allows you to save more money on operational costs, enjoy faster time-to-value, and focus more on your core business.
Acumatica will soon release the second of our twice-a-year updates in mid-September. Here are some highlights of what to expect.
Benefits for manufacturing companies –
Acumatica Cloud ERP is a great software solution for the manufacturing industry. The company has made several updates to the production schedule interface, and in 2021 R2, you'll be able to visualize your production schedules in the timeline view.
You'll be able to see what resources are over-or underutilized. It'll be easier to identify any material constraints.
You'll also be able to follow up on any commitments that need immediate attention. Acumatica Cloud ERP ensures the traceability of raw materials and components to the pre-assigned lot or serialized finished goods for improved quality control and traceability.
Benefits for managed availability capabilities
Acumatica Cloud ERP empowers companies to expand their market by sharing data, provide employees with real-time reporting of business data, and allows transactions between companies working in different currencies by making it easy for companies with different base currencies to share data; Acumatica Cloud ERP makes it easier for international companies to expand into new markets.
Acumatica's Microsoft Teams integration allows you to access critical ERP data without having to switch back and forth between applications. Suite integration between Acumatica and Office 365 is straightforward and seamless, enabling companies that already use Teams or plan to adopt it for productivity and communication to use Suite as their primary ERP system along with Teams.
Benefits for Field Service and Construction updates –
Field service and construction companies have long found Acumatica to be a good choice for ERP. The Acumatica 2021 R2 Incorporates Saves time and simplifies your project workflow via project drop shipments.
It helps you synchronize AP Bills and Sub-Invoices with Procore seamlessly to enhance visibility and eliminate redundant work.
Streamline billing and improve flexibility by configuring service contract billing for the start of each period. This helps you adjust your forecasts to account for seasonality while maintaining product profitability goals. Because the price level is stored in this account, it can be used to model future contractual commitments.
Acumatica Cloud ERP Reduce clicks to improve efficiency while adding inventory and tracking time on your mobile device and Correct data entry errors using the new project reclassification features.
Benefits for Distribution and Commerce Companies –
Built for Distribution and Commerce companies, Acumatica Cloud ERP helps you run your business by keeping track of customers, inventory, work orders, service tickets, invoices, purchases, aging reports, and much more.
The new up-sell and cross-sell capabilities allow companies to leverage the sales impact of their channel sales by intelligently suggest related solutions or bundles in real-time during the sales process.
Acumatica Cloud ERP offers innovative inventory management features, including item substitutions and directed picking, designed to improve fill rates and on-time order fulfilment.
You can Optimize stocking levels and locations using deadstock reports.
Using Acumatica Cloud ERP will help you to delight your online customers and build brand loyalty with support for special instructions and gift-wrapping capabilities. It enables you to configure a special instruction field in your orders so that your fulfilment centre can tag orders for customization, gift-wrapping, or other needs.
The finance team is going to benefit the most from these changes.
Take control of your company's finances with Acumatica Cloud ERP. Financials is the heartbeat of every ERP system. Acumatica's Financial Management software is designed for companies with complex requirements that are ready to grow into larger organizations. It provides a feature-rich accounting suite seamlessly integrated with the product suites.
Acumatica has an embedded CRM that will give you system-wide visibility into customer information. Its unified solution will help you to accelerate through the sales cycle, efficiently managing leads, contacts, opportunities, and customer accounts.
Feature benefits for Financials and CRM –
Acumatica offers email functions that can be integrated with SendGrid for better tracking, scalability, and delivery.
You can increase your efficiency in managing AR refunds with open balances when you use a platform Simplify reconciliation that matches bank transactions to multiple receipts and disbursements.
Accurate reporting of AP/AR balance can help improve visibility by providing the information you need to track your finances more accurately.
Operational and Employee Payroll dashboards inform employees with Enhanced visibility to make business decisions.
Acumatica had several ways that users could personalize their experience with the system. In Acumatica 2021 R2, new ways for users to personalize their experiences were added. Feature benefits for seamless Integration –
Acumatica makes ERP configuration and customization more cost-effective by industry, business requirements, role, and relevancy. Acumatica Cloud ERP personalization means adjusting our agile and robust software to the customer's needs. Acumatica is relevant to many industries, as it is agile and robust. In particular, it is tailored for mid-sized businesses. Without tools, you won't be able to achieve the goals you've set for yourself. This is evident in our most recent release, Acumatica 2021 R2.
2021 R2 adds several benefits includes improved personalization like consolidated toolbar allows you to access all actions and reports in a single place. Make it easier for people to understand your data by adding a sort option for tables on dashboards. Acumatica Cloud Enterprise Resource Planning software can automate your organisation's complex business processes so you don't have to code, and it can also trigger tasks and react to data changes by creating tasks from business events.
It helps you to Increase efficiency by triggering business events from the workflow engine Acumatica Cloud ERP is a powerful solution for automating your administrative tasks and freeing up time spent on manual work. By saving time and boosting productivity, you can come closer to achieving your business goals.
These improvements may seem like a small change to anyone who hasn't really scrutinized Acumatica Cloud ERP closely, but there are many ways that Acumatica Cloud ERP can benefit business owners. Check out the 2021 R2 preview here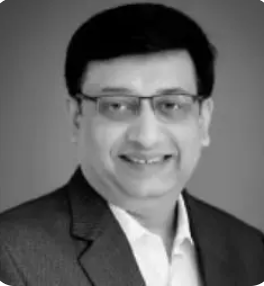 Vijay comes with a vast experience in ERP and enterprise solutions space with about 20 years of experience in various packaged application like Acumatica, SAP, Orion, Salesforce.com, SugarCRM and, SalesLogix.