Production Execution Overview
Do you ever feel like your production team puts a lot of effort, but the delivery to customers always gets delayed? And next, when you begin to examine how choices get made, you get a strong feeling that the team is progressing in the opposite direction?
This usually happens when your team does not have a strong production execution strategy that strengthens their planning process. Building a product without a suitable production execution plan is like driving without a map. While there is a possibility that a company can succeed, the chances are not very high. This is why production execution strategies are so crucial.
Understanding production execution strategy
Production execution is the final process in production planning. It reveals the complete story of the product getting built, who will use this product, and why they will use it.
A production execution strategy further defines the specific course of action that a company must complete for building a product and keeps everyone in the product development team, procurement team, finance, warehouse team, shop floor, quality control, sales, and distribution on track.
What is production ERP software, and why is it important in product execution?
A production ERP software is a data system that connects, controls, and monitors various production systems and data streams on the factory level. The principal purpose of this production ERP software is to warrant efficient execution of the production processes and promote production yield.
A production documentation system further assists in accomplishing this goal by WIP tracking and collecting detailed, real-time information about the entire product lifecycle, beginning with batch production, order release until the product delivery and execution stage for manufactured goods.
The product execution system gathers data about product history, lot traceability, supply management, work in progress (WIP), and other factory pursuits as they happen. This information, in turn, empowers decision-makers to comprehend the prevailing settings of the factory level and adequately optimize their production process.
How can ERP software with production capabilities help optimize manufacturing execution?
Production ERP software transforms the way businesses, products, cost, time, and processes are managed. For numerous manufacturers, the key to remaining successful is to use the appropriate technologies to enhance production and stay ahead of the curve. This is because the principal function of the production ERP software is to tackle and overcome instability in production. ERP software usually tackle issues that revolve around:
Efficiency and operational visibility and efficiency
Product control and Quality
Labour or material costs, quantity
SOP's or procedural instructions
Decision making and Reporting.
A robust production ERP software functions to fix these core issues by presenting actionable data to the appropriate individuals at the right time and assisting them in making informed choices to boost operational visibility. A paperless job jacket or a work traveler can be achieved with the right system.
Production enabled ERP software also integrates varying information and understanding them to create a realistic picture of manufacturing execution. As a result, the effectiveness of every function improves. This coordinated and synchronized data eventually promotes solid control over production activities.
Why is production-enabled ERP software necessary for modern businesses?
Businesses that wish to manage and optimize their production execution cannot proceed without digitally transforming their production processes with software. This production process software acts as a bridge between the process control level and operational corporate management. Companies can instantly examine data from the ERP with real-time information.
It presents unparalleled transparency in production execution. In addition, businesses can also receive real-time insights into production processes that enable quick intervention in the problem area or the event of machinery breakdowns or a shortage of critical inventory.
Apart from these core functions, production software technology helps businesses face the tremendous difficulties of meeting the statutes and guidelines of diverse manufacturing and production industries. Also, this production ERP software comes in as a boon for companies that engage in process manufacturing, batch production, mixed-mode production, assembly production, make-to-stock production, rework production, contract manufacturing, tolling services.
Functions of production ERP software
A production ERP software can run across numerous areas of the company's operations, such as the purchase of raw materials, incoming stock quality control, managing inventory, stability tests for warehouse stocks, location inspections, equipment maintenance, customer order taking, production order, and finally producing finished goods, Quality check for the received output from the production process and fulfilling customer orders. 
Production execution includes issuing raw materials/components, recording labor hours or equipment usage cost, Lot Control ability, Multiple Valuation Methods, Handling Scraps, Returning Over Issues, Reversing Data Entry Errors.
This enables production processes to function without manual intervention and maintain a responsible and controlled production flow. A well-rounded, robust production enabled ERP software incorporates functions that are vital to a production plant like: 
Data Collection – A production ERP software enables you to gather data automatically and presents a brief evaluation or review of every step in the product execution process. Also, automated data collection offers extra advantages as it decreases the risk of manual error in a data entry. E.g., Barcode scanning. 
Supervision of Labor – Data tracking through production ERP software helps you manage the best traits of your workers and tools to use them in suitable areas. Apart from this, it can also highlight possibilities for further training to boost the productivity of your workers. 
Production Tracking– For industries that deal with chemical, or food and beverage production management must adhere to stringent regulations regarding stock tracking. Hence a production ERP or manufacturing production control software systems are crucial. It helps manufacturers track the location of each stock, various stock movements, WIP yields, in-process inspections, time interval-based property recordings at each step of the production execution process.
Quality Check – With real-time data compilation and review, you can check the quality of the production pre-production, in-process, or post-production, print QC stickers or labels, and generate Certificate of Analysis (CoA) or Certificate of Conformance (CoC).
In addition, you can also identify issues concerning the quality of the goods and promptly ascertain the source of the problem, create deviation records, manage investigations having Non-conformances (NC), Root Cause Analysis (RCA), Corrective Actions, and Preventive Actions (CAPA).
Performance Review – The ERP or Production Execution Software reviews the entire product execution process and detects areas lacking productivity in terms of time, cost, or the availability of stock. This facilitates the production to move closer to efficiency as the process gets cycled.
Implementing production ERP software can quickly diminish loss, improve uptime, and decrease inventory through numerous scheduling techniques such as limited scheduling, line compression, and visual scheduling. This production tracking software is advantageous for large and small manufacturing processes that need production improvement.
Now that you have understood the importance of production-enabled ERP software in product execution, let us move on to understanding the benefits of ERP for batch manufacturing.
What is meant by batch production?
Batch production is a manufacturing methodology in which products are produced in groups, known as batches instead of a continuous fashion. Under batch manufacturing, a group or batch of products get produced, and the same machinery is employed to create the next group of goods.
Generally, batch manufactured items have lot tracking enabled with or without an expiry date. Lot numbers are assigned to the entire batch produced as opposed to serial numbers, which are used in discrete manufacturing.
This batch manufacturing provides products to be mass-produced in groups with minor alterations such as making batch chemicals or batch pastries. Every batch passes through a specific stage of the production execution process before proceeding to the next level to create the coveted product.
It is a pivotal solution utilized by companies of different sizes across various industries like Chemical, F&B, Pharma, Nutra, Botanical Extracts, Personal Care, Hemp/CBD, O&G, Agri Products, Industrial Products like Janitorial/Sanitation, Adhesives, Coating & Paints. Other fits are where the production process has a mixed-mode (i.e.) Batch production and discrete assembly for packaging or even Discrete Productions with multiple outputs – product, co-products, by-products.
The ERP solution must handle distinctive process manufacturing processes like Blending/Mixing bulk intermediates using Formulas and fill or containerization or assembly using Package Bill of Materials (BOM). Repacking or Rework of production should be possible to execute.
Other features in your production software that will enhance your operations include tracking Equipment Calibration, WIP Checklists/Inspections, WIP Yield Losses, SOP Durations, Sign Offs, Toggle Units, Costing Simulators, Estimate generations.
What are the advantages of batch production?
When analyzing the best product execution process, batch production comes on the top of the list. Some advantages of batch production are 
More affordable to create a complete batch of a product compared to a particular item at one time.
Machinery can get used more efficiently; hence, you can save more money for the business.
Diminishes the risk of focusing on one product and provides for versatility.
The overall wastage gets subdued by producing the accurate number of products needed.
Helps with emergency planning (if one batch gets spoiled, the price is lower to dump that batch as opposed to thousands of products on a perpetual circle).
Continuous production v/s Assembly line production as a product execution strategy
Apart from batch production, many businesses use continuous production and assembly line production as product execution strategies. Mentioned below is a brief overview of the two.
Unlike batch production, continuous production is a flow production plan. This implies that the process never ends, and there are no breaks between the various levels of product making. The only time the production would get discontinued would be for rare events of sustenance (or if machinery required replacement).
An example of an industry anticipated to use continuous production is a paint production process plant or a paper manufacturer. One of the principal benefits of this approach is the high volume of output produced in a limited time. There is also tremendous flexibility with the pieces made, which is good if clients demand every product to be built to the equivalent level.
A drawback of this technique is that it needs a large amount of primary investment to set up all the equipment. Also, continuous production can produce a high amount of waste if product demands drop.
Assembly line production is one of the most prevalent techniques for mass-producing goods. Separate product elements are appended at every production level, thus assembling the goods until they are complete. These different parts are either added by a worker or a machine, and this entire process takes place sequentially.
The most prominent example of an industry that would use this product execution is food production companies. An advantage of assembly-line production is that it is more affordable than the other product execution methods. This is because the production sequence gets broken down into manageable levels.
It means that even a lower-level worker or a less sophisticated machine can perform the individual steps. Like continuous production, with this product execution strategy, you can create large volumes of goods, which can help you boost revenue if there is relevant demand. However, just like continuous production, there are plenty of scopes to produce waste.
Benefits of using ERP enabled for batch manufacturing or process manufacturing
Batch process manufacturers can profit from ERP software in a variety of ways. It includes improved levels of productivity, complete traceability, higher effectiveness, reduced expenses, and more straightforward processes. Mentioned below are some benefits of using ERP software for batch manufacturing.    
Both cloud-based and on-premises ERP software will be a vital economic investment for most businesses. It is classified as an 'investment' because it can remit advantages that build a competitive edge. By growing more technologically precocious and welcoming increased capability in your organization, you can quickly begin earning bonuses and place yourself ahead of your opponents.
Higher levels of efficiency
ERP solutions for batch manufacturing are created to enhance production execution processes and effectiveness. Also, by automating batch manufacturing methods and eradicating monotonous procedures, you can make it manageable to organize and use production data. Apart from this, manual tasks can get subdued, and possible errors can get minimized.
Enhanced forecasting abilities
Companies always aspire to understand how to plan to meet evolving client demands without dramatically overhauling the production execution processes or complete methods in a short period. ERP for batch manufacturing/process manufacturing software provides companies with the skills to utilize tools that track their performance. Also, it can make them aware of realistic short- and long-term predictions.
Better collaboration between different teams
For optimal industry efficiency, all domains and departments require to know each other. If one team goes into a problem or faces challenges, it may affect the entire production execution if detected too late. Hence, it is better to detect the problems at an earlier stage to avoid substantial losses.
If all company data gets recorded into one particular location, it assists in creating a steady, solid, and definite picture. This decreases the risk of facing random data or information and fewer errors and eventually leads to seamless collaboration between teams.
As with almost all high-level pieces of software and technology, ERP gets created to unfold and modernize to complement your product execution processes as time progresses. Since it does not stand still, it is an ideal solution for companies aspiring to grow and improve with time.
Significant monetary savings
The consolidation of various processes into one ERP solution will warrant a single source of truth – data-specific decision making. This will present the capability to understand when difficulties are likely to occur, which will assist in limiting production bottlenecks and impediments if utilized accurately, remitting a higher ROI in a short period.
Also, consolidating the number of systems needed for daily actions will decrease the combined sustenance expenses and maintenance.
Enhanced productivity levels
Using ERP implies automation, and workers can avoid performing monotonous jobs. Instead, employees can place all their efforts in uncovering ways to make production execution processes more efficient. Also, better productivity levels can help you limit recruitments unless required for team building.
The Bottom Line
To sum up, we can say that production execution is one of the most crucial processes that every manufacturing business must perform cautiously. By automating your production execution using an efficient cloud ERP that has process manufacturing capabilities like Acumatica with Acu Process Manufacturing (APM), you can save yourself and your team from a lot of hassles and free your time to build better product execution strategies. Also, you can automate your specific tasks to impose restrictions to ensure constant compliance and quality.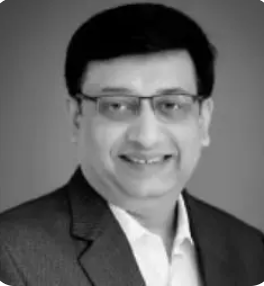 Vijay comes with a vast experience in ERP and enterprise solutions space with about 20 years of experience in various packaged application like Acumatica, SAP, Orion, Salesforce.com, SugarCRM and, SalesLogix.