Acumatica ERP is a comprehensive business management software that allows intelligent data negotiation and centralizes data from all departments. This helps keep the latest data version so everyone is on the same page. 
With its intuitive design and easy-to-use cloud deployment method, employees quickly learn to use Acumatica's technology without extensive training or IT support. 
The Acumatica implementation process ensures businesses can access the insights needed to boost their success. Acumatica can be used as an invaluable asset for the operational performance of companies of any size.
Ease of use
ERP systems enable businesses to operate anywhere, on any device. Today's cloud-based ERP systems provide instantaneous access to current reports and allow real-time collaboration with colleagues and customers.
Functional modules are robust.
Acumatica can satisfy a wide range of management requirements in any business. Its modules are created to work together, providing an easy and productive system for managing all aspects of your business.
Acumatica is a comprehensive suite of business management software. It can satisfy a wide range of management requirements in any business. The individual components of Acumatica–its modules–are designed to work together seamlessly.
Deployment options
Acumatica allows you to use a cloud-based or an on-premises installation of its ERP software. Regardless of your choice, you will have unrestricted access to a single database and various innovative features. This makes it easy to decide whether to use cloud vs on-site ERP. 
It is crucial to ensure that your office employees and field staff can readily interact with one another, resolving conflicts before they cause misunderstandings or information drift.
Acumatica's cloud-based field software and customer relationship management (CRM) system offers your team one of the most comfortable, independent solutions for solving problems with minimal interaction from you.
ERP system customization services
Acumatica ERP software is scalable and flexible, allowing you to customize it to meet your unique requirements. It integrates with your existing applications, third-party software developed for the .NET platform, and other widely used ISV integrations. Let's discuss integration in more detail.
Integrating Acumatica ERP with existing tools
Now that you know the basics of ERP systems and how they can benefit your organization, it's time to explore how best to integrate them into your company.
When choosing a deployment type, you should consider the advantages and disadvantages of cloud-based and on-premises solutions.
After agreeing that Acumatica ERP is the right solution for your team, you should consider ways to streamline the implementation process so that it does not overly burden your business while still allowing you to get up and running quickly with minimal disruption or downtime.
How can Acumatica Cloud ERP modules be implemented? 
The Financial Management Module includes general ledger, accounts receivable and payable, cash management, currency management, tax management, and more. It also allows you to conduct intercompany accounting across different business entities. Out-of-the-box reports are available, giving you real-time insights into business performance. You can also automate workflows according to your requirements and personalize dashboards to show key performance indicators (KPIs) based on your role. 
The Project Accounting Module allows you to track expenses and compare original versus actual project costs by project, employee, labor item, project task, and rate type. 
The Field Service Management Module allows technicians to be scheduled according to their skills, availability, active licenses, location, or service areas. It also will enable organizations to track inventory in their warehouses and mobile vehicles. 
The Payroll Module helps you organize your payroll processes, whether you have a simple or complex payroll system. It allows you to set up pay groups to process payments for workers with different pay periods, such as weekly or bi-monthly employees.
The Customer Management Module includes integrated marketing, service, support automation, sales automation, and a customer portal. 
Acumatica cloud ERP integration unlocks the full potential of ERP and maximizes efficiency across multiple departments in a company — from finance to inventory management and beyond. Tayana Solutions is a software consulting firm specializing in manufacturing and process industries. We provide Gold Certified VAR services to Acumatica customers, focusing on digital transformation. Contact us for a customized ERP.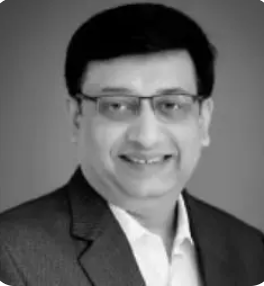 Vijay comes with a vast experience in ERP and enterprise solutions space with about 20 years of experience in various packaged application like Acumatica, SAP, Orion, Salesforce.com, SugarCRM and, SalesLogix.