When a crucial office supply runs out, the effect on an office can be disastrous. For example, when a company suddenly finds itself without paper clips or toner for its printers, productivity grinds to a halt.
If you have yet to monitor your employee's supplies, you may be surprised by bills for more pens than you thought someone could use in their lifetime.
Maintaining an inventory of office supplies and managing the flow of those supplies is a crucial and underrated part of running an efficient and successful business. It involves tracking the number of items in stock, ordering new stores when needed, keeping records of all transactions, and communicating with vendors about delivery schedules.
To manage office supplies properly, companies must understand the needs of their business and employees. Doing so can save money and time while ensuring their operations run smoothly.
4 Ways to Organize, Control, and Track Your Office Supplies
It's helpful to use a system that tracks your inventory and ensures you always have the necessary supplies. 
To gain control of your office supplies, take the following four steps:
Do an inventory of your assets and liabilities. 
To start, you should create an inventory list of all the required materials in your office. This should include pens, paper, and anything else that you need daily. 
Once you have a complete inventory list, decide on the best catalog. This may involve assigning numbers to each item or keeping an exhaustive Excel spreadsheet list, or it may be helpful to group inventory by type or cost. 
If you plan a stock-take, you need to count everything in your possession and ensure that it matches what is recorded in your inventory.
Set up a space for your business. 
You can reduce the clutter in your office by centralizing supplies. Choose a closet or small room, or set up a storage space to store all everyday items for easy access and monitoring. Label each container clearly with a marker to prevent mix-ups.
In larger companies, creating a more complex setup may be necessary. But the guiding principle should be the same: everything should have an assigned space and place that makes logical sense and is easy to access.
Limit access 
An inventory control system can be implemented to prevent unauthorized use and limit theft. This might include assigning specific staff members responsible for ordering supplies or limiting access to certain items based on employee roles or departments within the company.
Make sure to strike a healthy balance between monitoring and micromanaging regarding access. For example, higher-budget computers should require more hoops to jump through so you can keep track of them. 
However, if you require employees to petition for a pad of post-its, you have created more problems than solved.
Develop a system for restocking supplies as needed. 
Methods for handling restocking include the following:
You can delegate the task of ordering replacement supplies to someone in your office. It can free up time for your employees to focus on other responsibilities, but it could be tedious and time-consuming if done each week manually.
Another option is to track the usage of your supplies and set up automated ordering. If you don't want someone checking inventory, you can use QR codes or a logging system to track supply levels and order when stock is running low.
Consider using a preemptive ordering strategy to ensure you always have enough supplies. To do so, keep track of how much you typically use an item and order an average amount every few months. This method is probably the easiest to stick with once it is set up, but it needs to account for fluctuations in usage.
Organizing office supplies can be challenging for any business, but keeping track of what is needed and when is tough. A few systems can reduce waste, save money, and keep your office running smoothly.
Acumatica Cloud ERP is a robust cloud-based enterprise resource planning solution for small to medium-sized businesses. Acumatica is considered the best business management solution for small & midmarket organizations. Acumatica Cloud ERP provides software consulting services in the manufacturing industry. We are a Gold Certified VAR and ISV partner for Acumatica. Contact us for a customized ERP.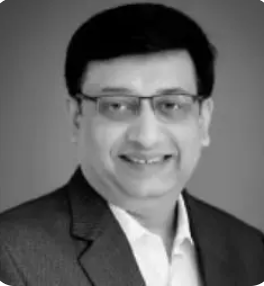 Vijay comes with a vast experience in ERP and enterprise solutions space with about 20 years of experience in various packaged application like Acumatica, SAP, Orion, Salesforce.com, SugarCRM and, SalesLogix.