ERP systems are designed to meet the unique needs of different enterprises. Small businesses may use an ERP tailored to their industry, while large enterprises can choose from an array of ERP systems designed for specific industries, such as manufacturing or healthcare.
These industry-specific ERP systems contain features designed to support a particular industry's processes and workflows. For example, a manufacturing ERP system may have features for managing inventory and production schedules, while a healthcare ERP system may include components for managing patient records and insurance claims.
To succeed in the oil and gas industry, you should not choose ERP software based solely on its market share but on software designed specifically for the energy sector.
As the oil and gas industry constantly evolves, choosing an Enterprise Resource Planning (ERP) management solution that can grow and change with your company is crucial. A sound ERP system for the oil and gas industry should be able to integrate easily with your current systems and have industry-specific features to meet your unique requirements. It is also essential to look for a plan that will adapt to the ever-changing landscape of the oil and gas industry.
Here are five features that every ERP software for the oil and gas industry should have
To ensure that an ERP system can keep pace with the rapidly changing oil and gas industry, you should choose an ERP software solution with the following five key features:
1. ERP systems for the oil and gas industry must adapt to changing business processes
Customized software that can't be changed and requires businesses to operate differently is not a good option. Additionally, the software must be user-friendly; if it's not, it won't be successful. Because of these requirements, niche players like IFS will continue to be important in industries like oil and gas exploration – which needs flexibility, customization, and ease of use – and other industries that need such attributes.
2. Integrated with other systems
To ensure that your ERP software integrates with other systems, such as accounting and financial software, choose an ERP with a wide variety of integrated add-ons. An oil and gas business should prioritize platforms with natively integrated industry-specific features like Asset Management, Mobility Solutions, and Inventory Optimization.
3. Financial Accounting Guidelines for Localized Industries
No longer is anything related to energy production local. Companies now compete worldwide, so their ERP systems must be able to deal with financial processes in any local currencies they might take place in, not to mention managing the complex tax systems the company might be subject to. In addition, the ERP should be able to adjust quickly to changes in crude oil prices or sudden changes in demand–which are frequent occurrences in today's market.
4. Real-time reporting across departments
An enterprise resource planning (ERP) system aims to eliminate information silos. These silos typically exist between departments and can result in inconsistent information within the company, making it difficult for managers to make informed decisions about their business. A good ERP will include advanced reporting features that help bridge the gap between legacy databases and newer systems.
5. Meeting regulatory compliance requirements
The regulatory and compliance landscape in the oil and gas sector is constantly changing. Your ERP must adapt quickly to these changes without reinventing the wheel whenever the EPA or tax and regulatory agencies issue a new regulation.
What is the future of ERP for the oil and gas industry?
The future of enterprise resource planning in the oil and gas industry looks promising. Previously, companies hesitated to embrace ERP because of the cost and complexity of deploying an on-premise solution. However, with the advent of cloud-based and mobile ERP solutions, companies are well-positioned to take advantage of the latest generation of tech. 
Cloud-based enterprise resource planning software can offer oil and gas companies several advantages, including lower upfront costs, reduced IT complexity, and improved scalability. In addition, mobile solutions can help companies improve field productivity by providing employees with real-time access to data and business processes.
Acumatica Cloud ERP offers a competitive advantage for forward-looking organizations. The integrated business platform streamlines processes and enables companies of all sizes to transform their operations.
Tayana Solutions offers a range of enterprise resource planning (ERP) software solutions that can help your company cut operational expenses, increase business productivity, improve operational efficiency and forge stronger customer relationships. Please schedule a call today to learn more about how our products and services can benefit your business.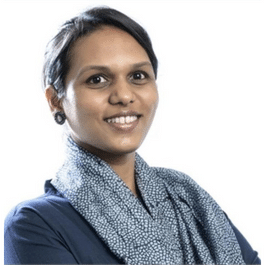 Sangeetha brings 20 years of experience in Information Technology which includes Solution architecting, building micro services, research, and evaluation of business applications, integrating apps.