The paint industry is a huge component of other industries. Most sectors of manufacturing use paint in their processes, and for new construction, paint is an essential element of the development stage. Formulas are necessary to the paint industry. They regulate using ingredients such as pigments, solvents, additives, and other features. Recipes also keep a check on different units of measurement. However, paint manufacturers have faced environmental regulations, and customer needs challenges. These requirements have made it difficult for paint manufacturers to fulfil the needs of their customers. 
ERP thoroughly understands the paint industry's operations, allowing them to offer unique solutions. The system provides a built-in formula management tool, which also permits the scalability of formulas and allows for quality assurance, regulation of materials, etc. In the following article, we'll examine some of the challenges in paint formulation and explain how Acumatica ERP addresses them. 
Handling a large number of formulae:
In producing paints, formulas for hundreds and thousands of colours must be assembled. These formulas comprise an infinite variety; thus, to ensure future reference, a shared database must be utilized to document and store these formulas. 
For this reason, ERP offers a formula management section within its formula management application. This section lets users compare formulations, control versions, substitute materials, and secure formulas by maintaining their procedures in an encrypted database and managing multi-level recipes alongside data storage. As a result, information can be exchanged smoothly.
Meet customer needs.
In modern times, customers no longer request a colour from a catalogue. Manufacturers in the paint industry are continually required to launch new products, with each new product supposedly containing a new colour and different bases and finishes. ERP's paint formulation is a complete solution for challenges in the industry, including pH balance, consistency, drying rate and texture. The ERP R&D module is a crucial part of the invention, accelerating development.
Compliant with regulations
Acumatica ERP analyzes physical properties to assist manufacturers in complying with regulations regarding volatile organic compounds. VOCs have harmful effects, so paint manufacturers must constantly recalculate a formula to ensure that the final product does not emit VOCs. However, implementing such software is not simple; the software must be carefully integrated with the existing infrastructure.
Provides Credibility and Streamlines Processes:
Audits are essential for meeting compliance regulations as a compulsory part of any industry. Traceability in this process makes it easier to meet compliance regulations and handle unexpected events, thus saving time and effort during such events in the paint industry.
Supports Multiple Packaging
Packing paint containers can be done in various options, such as in large or small containers, depending on the order. It eliminates the need to begin the process from scratch every time a new order comes in for the same product. ERP systems help to streamline this process, providing the ability to package goods in multiple ways.
Keep your finances in order.
The transfer of money that occurs within a business as it grows and develops is done through ERP, which makes sure that these transactions adhere to standard accounting practices.
Safety should be a primary concern.
Paint manufacturing involves the use and storage of hazardous materials. Labels must be accurate, and shipping procedures must comply with regulations. An ERP system streamlines the process by ensuring that workers follow safety directions. Paint industry formulas are complex and consist of many components. Challenges with paint formulation can negatively impact every manufacturing stage; thus, to overcome them, the paint industry needs an efficient ERP system that controls every aspect of the process. Acumatica ERP is such a solution. 
Acumatica Cloud ERP is a business management platform that empowers companies to transform their operations. Acumatica is the most adaptable solution for growing small and midmarket businesses. Register for Acumatica Summit 2021 Keynote Livestream to learn about industry news and upcoming product features.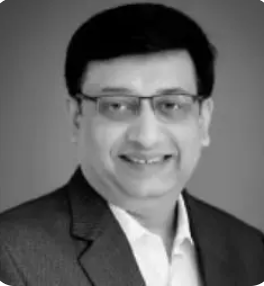 Vijay comes with a vast experience in ERP and enterprise solutions space with about 20 years of experience in various packaged application like Acumatica, SAP, Orion, Salesforce.com, SugarCRM and, SalesLogix.