Business Central with advanced warehouse technology helps you run your business more efficiently and cost-effectively by streamlining tasks, automating manual operations, connecting processes and workflows and enabling fact-based inventory management. Integrating the Advanced Warehouse Management System with Dynamics 365 Business Central can help ensure that your warehouse is operating at maximum efficiency. Acu Process Manufacturing—An advanced system built on the Acumatica xRP platform. It provides unprecedented visibility and control over warehouse operations. 
The following are the Five benefits of advanced warehouse technology:
Visible and transparent
To maintain robust warehouse processes, visibility and transparency are essential. The more you get an update about your inventory, handling procedures, labor activities, warehouse conditions, and others, the better your decision, customer relation and response to the warehouse challenges.
Highly Scalable Warehouse
A scalable warehouse operation requires transparency and agility throughout all stages of the warehouse process. Suppose you plan to expand your warehouse operations, expand your product line, or even reduce your warehouse area. In that case, you need an advanced warehouse system that can scale with your warehouse to avoid service interruption, communication interruption, and scarcity of labor.
Adoptive and flexible warehouse
With demand changing continually, floor space requirements and consumption in your warehouse are variable. To deal with the change as it occurs, you should change your way of doing business. You might also consider making changes in your operations to deal with changing demand from customers.
Universal Platform
Acumatica applications are developed in a shared environment using the latest technology, and they take advantage of the Acumatica Framework's rapid release cycles to remain on the cutting edge.
Fast & Efficient
Acumatica xRP is a real-time enterprise resource planning (ERP) software created for fast deployment and high scalability. Acumatica xRP allows your company to reduce its time to develop custom software and go live with your application within months, not years.
How Advanced Technology Boosts Warehouse Operations
It's not necessary to dive into advanced warehouse management right away. Begin with the basics, and build your knowledge from there.
Why? The visibility, planning, and analytics capabilities in your organization will strengthen so that you can deal with any future changes in technology or the process disorder.
Integrated Automation System for Inventory Management.
Inventory management is the most complex part of the manufacturing process of any business. Automated stock-keeping systems allow for real-time data on your stock, cycle counting, and reporting any variations as they occur.
Integrated Customized labelling and printing
Proper labelling enables you to monitor your stock-keeping unit (SKU) levels and inventory turnovers with greater accuracy, regardless of how you oversee it. Bringing these capabilities into your warehouse allows workers to receive, label, store, pick and pack with fewer errors and losses.
Technology with handheld form factors
Handheld scanners can accelerate inbound and outbound processes, reduce the amount of paper needed, and save warehouse space from storing physical documents.
Advance Pricing Control feature at every stage
Reducing your outbound order process's error edge will allow you to deliver orders faster and with less chance of product damage. Check this feature in this demo. Join now
Advanced Document Management System
These autonomous vehicles – which include forklifts and pickers – can work with minimal human involvement, reducing waste of time and other errors. Let's connect on a detailed walkthrough for this futuristic ERP. – Connect Now.
Decision-Making factors –
Choosing Acu Process manufacturing will be your best investment in developing your business and improving the efficiency of the process manufacturing system. It met your current requirement and kept you ahead for the future.
About Acu Process Manufacturing (APM)
Acumatica's xRP architecture is a versatile framework and application development platform that uses the world's best cloud and mobile technology. ISV partner Tayana has built an extension to Acumatica called Acu Process Manufacturing Suite. This process manufacturing software extension has complex and comprehensive features specific to the process manufacturing industry. Tayana has extended Acumatica's Inventory Module to suit the needs of process manufacturers while leveraging its powerful financial capabilities. More about APM – Click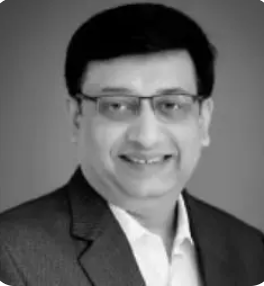 Vijay comes with a vast experience in ERP and enterprise solutions space with about 20 years of experience in various packaged application like Acumatica, SAP, Orion, Salesforce.com, SugarCRM and, SalesLogix.