Acumatica ERP software delivers the tools medical devices manufacturers need to manage quality requirements and compliance and communicate effectively throughout the organization. The solution supports internal communication and enables easy collaboration, simplifying working in unison to support business growth. In addition, rigorous inspections are performed to ensure operations conform to industry standards.
Medical Devices Industry Challenges:  
Acumatica ERP will ensure that your medical device company fulfils regulatory obligations and ethical standards, as these are essential for securing the long-term stability of your business. Utilizing this software, you can oversee your supply chain and purchase goods at competitive prices. This way, you can develop a mutually beneficial relationship with suppliers.
Disrupted supply chain: 
The demand for medical devices has risen exponentially, causing experts to warn of a possible shortage of supplies due to increased demand and the inability of global supply chains to meet those demands.
The age of highly regulated industries: 
The FDA has issued guidelines for medical device manufacturers to certify that their devices are safe and effective by meeting specific standards before launching. Unfortunately, getting a medical device approved is expensive, and insurance often doesn't cover unregistered medical device. This can cause a disincentive for startups that may not have the funding required to meet these standards. 
Imitators and counterfeiting: 
Manufacturers of medical devices must be concerned about counterfeit products that enter the marketplace within a few months of a new product's debut. In an attempt to offset the poor quality of their inferior products, counterfeiters often do a good but insufficiently thorough job of packaging their knockoffs. These packages may look similar to legitimate ones, but they don't offer the same safeguards as quality originals in many cases.
Ever-increasing healthcare costs: 
One of the most challenging medical device industries is rising health care costs. This challenge is particularly acute for patients with chronic conditions, who are increasingly unable to afford life-saving medical devices. Because insurance policies do not typically cover medical devices, this situation has led to a sharp decline in the customer base of medical device manufacturers.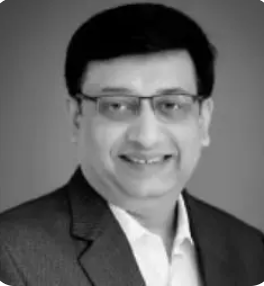 Vijay comes with a vast experience in ERP and enterprise solutions space with about 20 years of experience in various packaged application like Acumatica, SAP, Orion, Salesforce.com, SugarCRM and, SalesLogix.