Digitalization and digitization have profoundly impacted product design, manufacturing, use, operation, marketing, and sales. Technology is revolutionizing every sector of the economy by creating innovations that are constantly improving products and services.
Technology has played an essential role in manufacturing, especially in recent years.
The manufacturing industry has undergone several changes, including replacing Big Data with the Internet of Things (IoT) technology and shifting from digital warehouses to advanced supply chain management.
A wide variety of solutions is needed to enable manufacturers and organizations to enhance efficiency and increase sales, productivity, and return on investment.
ERP software for manufacturing industries fulfils all the requirements of today's dynamic business environment, integrates all aspects of the manufacturing business, and is an essential tool for manufacturers to compete in today's global marketplace.
This blog post will explore ERP for manufacturing, its importance and features, and discuss why companies use this technology.
What Is Manufacturing ERP System?
The term "manufacturing ERP" refers to manufacturers' software suites to streamline and automate all business processes in their organization.
ERP software integrates and streames various business processes, including finance, human resource management, supply chain management, order management and logistics, manufacturing operations management and distribution.
Manufacturing Enterprise Resource Planning (ERP) systems can be used with other business processes.
One of the main objectives of ERP software is to provide a comprehensive management system for manufacturing firms, enabling them to streamline operations, maximize productivity, and optimize resources.
Why Is Manufacturing ERP Important for Your Business?
An enterprise resource planning (ERP) system is a solution that many companies can benefit from. Small and large manufacturing companies can use ERP systems to grow their business, establish a data-driven culture, and make faster and better decisions.
Companies cannot afford to ignore analytics and data as they become more data-driven. Enterprise resource planning (ERP) systems integrate an organization's various business operations, streamlining production and distribution while providing a comprehensive view of the entire business. Implementation of the right ERP software can be challenging. Before selecting a solution, consider your budget, implementation timeline, project goals, and required features and functions.
An Acumatica ERP system can help manufacturers perform vital functions in their day-to-day business. These include tracking inventories, managing sales and purchases, streamlining operations and keeping track of essential data.
Manufacturing ERP systems offer a wide range of features and functionalities that help businesses in all aspects:
The following are key capabilities of manufacturing ERP solutions:
Inventory Management
Finance And Accounting
Asset Management
Distribution And Supply Chain Management
Requirement Planning And Management
Compliance And Risk Management
Quality Control
Process Automation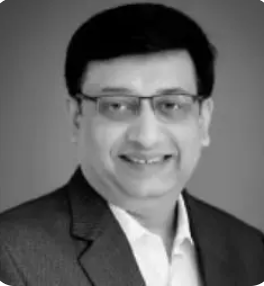 Vijay comes with a vast experience in ERP and enterprise solutions space with about 20 years of experience in various packaged application like Acumatica, SAP, Orion, Salesforce.com, SugarCRM and, SalesLogix.