The influence of the COVID-19 pandemic has challenged traditional business practices in ways no reasonable leader would have ever expected. The flu, which accelerated the digitization process to a breakneck speed and showed no signs of slowing down, has made more and more physical needs irrelevant relative to current digital priorities.
As technology makes it easier for people to work remotely, the percentage of traditional offices—which rely on commercial real estate—has begun to decline. Those that remain offer hybrid work environments, and their owners are looking at cheaper options, such as temporary or shared office space.
Home and office supply companies have a difficult time. They must meet and adapt to external changes, both internally and on the business side, while responding to or even anticipating these changes. As demand for traditional office products declines, failing to adapt your business will leave you behind.
We can spend all day discussing the various steps in your logistical and supply chains that might make you consider an ERP system, but you know your business and your industry better than we ever will. Instead, we suggest focusing on the following aspects of your business as the industrial world continues to change at an impossible pace.
Digital technology is a significant focus of today's businesses:
As a result of the explosion of remote work, both your employees and your customers expect you to adjust to current digital priorities.
Managers working from home or remotely haven't seen procedures in use the way on-site employees do. They don't see products coming into and out of the warehouse, and without a fully integrated software solution, they might not know what existing customers want to buy. Enterprise Resource Management software combines all of the data from every aspect of your business to manage your company effectively.
This software solution gives your team members the ability to track cash flow, raw materials, production capacity and warehouse inventory, sales and marketing, accounting data and procurement, and more. Acumatica is the gold standard for cloud-based ERP software. It employs dedicated cloud security that keeps your data safely off-site. The last few years have shown us that we need to expect the unprecedented, so it's essential to prepare for catastrophes.
When your customers'' procedures and policies continue to change regularly, your business must possess the agility to adapt and supply them with materials and products that meet their new needs. A customer decides to switch the ratio of printer paper to laptops from 1,000 reams to 500 notebooks and another 500 routers.
Using old methods of communication, such as multiple meetings, phone calls, and emails to members of each relevant team to change the order of delivery can leave a business outmoded. Proper ERP software updates the customer's history with only a few clicks and allows for scheduling changes. Your business receives its new supplies on time, and you look forward to another customer who is satisfied and ready to choose you again.
Lasting loyalties are hard to find:
A company whose business has shifted to one-time, expensive purchases of machinery or software rather than ongoing purchases of supplies or glue sticks is the type of customer who will continue to do business with you. It would help to focus your marketing efforts on retaining customers and obtaining long-term supply contracts from customers who meet your expectations. ERP software like Acumatica's suite provides tools to help streamline the scheduling process and make adjustments to customer orders with greater ease. Acumatica CRM provides web-based CRM applications for managing leads, contacts, opportunities, and customer accounts.
Delivering Excellent to Customers Through an Effective Supply Chain Management Process. Customers want you to deliver what they need as soon as possible. They expect you to compete with existing delivery services, but their needs change at an incredible pace, and they need a faster response time than you can provide on your own. The solution is proper supply chain management, but that often means communicating with more people than you have represented.
Why You Should Choose the Right Customer Relationship Management Software for Your Home and Office Supply Business?
Making changes to enterprise software to keep it up-to-date with changing business needs is hard, and choosing the right software solution for making those changes is even more challenging. Convincing stakeholders of the importance of these upgrades is even harder still.
Built in the cloud to connect your entire home and office supply business, Acumatica Distribution Management simplifies processes commonly performed by those in the highly competitive industry of selling homes and office goods. Acumatica Distribution Management is an easy-to-use distribution management solution with process automation, order fulfilment, inventory tracking, and customer support capabilities.
Many companies claim to work with distribution, but it is essential to find the right one for your company. A few solutions exist today that can handle both the financial and inventory management needs of companies like yours, and even fewer partners know how to deliver such a solution.
The home and office supply industry pose unique challenges. For example, you have to carefully monitor inventory at every stage of the supply chain to ensure that you can distribute effectively throughout your service area. If you have been searching for a partner with experience and expertise in business management solutions, do not search any further.
Tayana Solutions is a Gold Certified Acumatica Partner, and we understand your challenges. We have helped other companies like yours configure Acumatica Cloud ERP to overcome those challenges.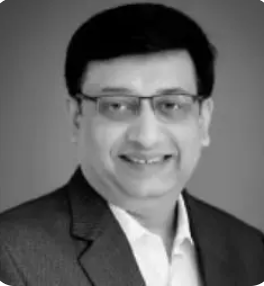 Vijay comes with a vast experience in ERP and enterprise solutions space with about 20 years of experience in various packaged application like Acumatica, SAP, Orion, Salesforce.com, SugarCRM and, SalesLogix.