Enterprise resource planning software is used by enterprises of all sizes, from large companies to small ones. ERP software can help a company manage its finances, production and distribution of goods, and customer relations. ERP software is especially important to manufacturing companies because it helps them deal with complicated issues such as supply chain management and product life cycles.
Manufacturing is considered by many to be the backbone of any economy, and ERP software is a powerful tool for organizing all information about a company's production processes. ERP systems provide businesses with end-to-end business applications that offer complete services to customers, from order taking to delivery. ERP software streamlines every aspect of business operations within a company, allowing manufacturers to meet customer demand while maintaining cost efficiency.
First, we need to understand the challenges faced by the manufacturing industry. The following are challenges faced by any manufacturing industry:
Operating Costs
Traceability and standardization
The gap in manufacturing skills
Production development
Environmental consideration
Process efficiency
Product quality
Now let's see how an ERP in the Manufacturing Industry works for its betterment.
Real-time access to information
To succeed in today's competitive business environment, manufacturers need access to their information in real-time. An enterprise resource planning (ERP) system will provide that access by integrating all key business processes into one database. By monitoring their production, sales and inventory levels, top management officials can make better decisions about how to increase profits, which will result in growth for the company. Through an ERP system, users have 24/7 access to their data; no matter where they are or what time it is, they can obtain the information they need to make timely decisions that benefit the company.
Improves communication
ERP software, a common acronym for enterprise resource planning, is an information system that enables companies to manage their business processes. ERP systems can be used both internally and externally. Within a company, ERP systems allow different departments to share information with each other and with outside suppliers, distributors and customers. An ERP system can help improve communication between the various departments at a company by providing them with real-time data and analytics. A demand from one system to another is informed in real-time streamlining the fulfilment processes.
Make accounting easier
An integrated ERP software allows manufacturers to bring all of their financial information into one database, making it easier for accounting staff to keep track of everything. With an ERP system, users will no longer have to spend time manually reconciling data or cross-posting information. An ERP system allows accounting departments to become strategic partners within their companies by increasing productivity with improved accuracy and new insights into every aspect of the business.
Improved Inventory Management and tracking
ERP software allows companies to keep track of inventory and other assets, plan their production schedules more accurately, coordinate their distribution channels, and ensure that they meet delivery dates. Manufacturers who produce large quantities tend to have a great deal of inventory on hand at any given time, which can be difficult to manage without the right software. By using ERP, these companies can track each item of inventory as it moves through the production process.
ERP software can help save a company both time and money by automating tasks such as serial and lot tracking, traceability, and product recall processes. In the food manufacturing industry, this can be especially helpful because food is perishable and needs to be tracked quickly to prevent waste.
A manufacturing ERP can help you manage inventory by maximizing cash flow and minimizing costs. The software will enable you to better analyze trends, avoid stock-outs, and decrease excess inventory.
Better production control
An enterprise resource planning (ERP) system helps manufacturers streamline the production schedule by enabling them to fulfil customer orders on time. A manufacturing ERP system comes equipped with a master production schedule (MPS), which represents the products a company plans to produce in specific configurations, quantities, and dates. It helps manufacturers analyze sales forecasts and sales orders before they can execute those orders using material requirement planning (MRP).
Material Requirements Planning (MRP) provides a framework for calculating the number of materials required for production and identifying which suppliers to contact to obtain those materials. MRP enables the manufacturing department to maintain a transparent workflow and create purchase orders, shop orders, and work orders. An Enterprise Resource Planning (ERP) system provides data that can be used to create useful insights and reports, including key performance indicators (KPIs), forecasts, and other reports that enable decision-makers to make sound decisions.
Streamlining and Automation of Business
A complete Enterprise Resource Planning (ERP) software for manufacturing can streamline business operations and automate processes throughout the organization, including production. With an ERP in place, users have the ability to monitor the status of production in real-time and update the purchasing department about any additional raw materials that are required. This streamlines work and improves productivity in addition to customer satisfaction.
An enterprise resource planning (ERP) system is a software program that automates business processes and streamlines operations. The system places all business processes into a common format, ensuring that they are standardized and consistent throughout the entire company. ERP also reduces operational costs by eliminating costly manual data entry. Moreover, an ERP system can accelerate the production process and reduce errors in data entry by replacing multiple systems with one integrated platform.
Improved customer satisfaction
An enterprise resource planning (ERP) system streamlines product delivery and performance metrics to improve customer satisfaction for manufacturers. An ERP also inspects materials for any potential problems before production begins, in the middle of manufacturing operations, or as final inspections. If a problem is discovered, the quality inspection systems in an ERP can help narrow down the issue and thereby improve product quality.
A good ERP (enterprise resource planning) system connects all of the different processes involved in manufacturing from start to finish. It unites all departments in an organization, helping them work together more efficiently and reducing error.
ERP software can eliminate many challenges in manufacturing. It can be a single application that manages real-time processes across departments:
Financials
Product planning
Materials and parts purchasing
Inventory control
Distribution and logistics
Production scheduling
Capacity utilization
Order tracking
Customer relations/satisfaction
Equipment and assets
Procurement
Projects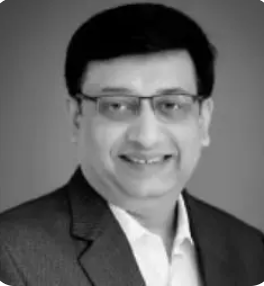 Vijay comes with a vast experience in ERP and enterprise solutions space with about 20 years of experience in various packaged application like Acumatica, SAP, Orion, Salesforce.com, SugarCRM and, SalesLogix.