We are excited about this year's breakout sessions because Acumatica has made minor changes that promise to have a significant, long-term impact.
With its beautiful ambience, the Wynn Las Vegas resort is an ideal location for Acumatica's annual user conference. The real draw, however, is the opportunity to learn about cloud ERP and network with fellow attendees. Acumatica Summit 2023 is an event that brings together technology experts and partners to celebrate the community's achievements, brainstorm new approaches to technology, and imagine the future of business.
The agenda for this year's Acumatica Cloud ERP Summit will help you grow your expertise and fuel your imagination about what's possible with the Acumatica Cloud ERP platform. From the Main Stage Keynotes to breakout sessions, we'll leave Las Vegas with a deeper understanding of how Acumatica innovations can help your business transform, grow, and succeed.
To create a more welcoming environment, Acumatica made some changes to our Summit schedule that will allow us to have more opportunities to connect with other attendees and enjoy the summit.
Breakout Sessions: Big Impacts from Small Changes
We've all seen the butterfly effect used in time travel movies, where someone goes back to the past and makes a tiny change that has significant ramifications in the present. It is a popular science fiction trope and is not far from reality. Minor alterations to our daily habits can significantly affect our long-term health.
We're taking the same approach for Summit 2023. We hope that the small changes we've made in our agenda will have a lasting, meaningful impact on your business's health. Here are three things to expect:
Longer Sessions:
Acumatica extended our breakout sessions by 30 minutes to give everyone an uninterrupted hour to dive deeper into the topics they're passionate about. We'll have more time to enjoy interactive discussions, forge personal connections, watch hands-on demonstrations, and ask/answer pressing questions.
Longer Transitions
Maximise your learning and enjoyment; our longer breakout sessions are now separated by 15-minute transition periods. It will allow you to network and continue discussions from one session to the next.
Longer Breaks and Meals
To provide a more relaxed learning environment, we will provide two 30-minute breaks and longer mealtimes on January 30 and 31 (the whole days of breakout sessions). It will give us more time to relax and think about our learning.
Invest in Acumatica Summit 2023
Attending Acumatica Summit 2023 is an investment in your business, and we want to ensure you get a great return on that investment. Acumatica summit will cover various topics in more than 69 different breakout sessions across nine separate workstreams so that you can build a schedule tailored to your interests and needs.
The Acumatica Community is holding sessions for various audiences in construction, distribution, manufacturing and retail commerce. These sessions will help you strengthen your business in today's complex marketplace by providing insights into how Acumatica's cloud ERP system is the solution you need to succeed. 
For example, you can join the following:
Payroll: Learn more about the uses of Acumatica's Payroll Functionalities and the Canadian and New US Finance Features.
Distribution Management: Take Inventory to the Next Level for tips and tricks to control your Inventory.
Construction Edition: Demopalooza will showcase how Acumatica can be applied across multiple industries. 
Retail-Commerce: Introduction to Omnichannel Retail is a course that helps you understand what "omnichannel selling" is and what consumers expect from the latest retailers. 
Acumatica's modern ERP system can empower workers by leveraging technology.
Acumatica Summit 2023 will feature speakers from leading companies worldwide, interactive discussions, and hands-on demonstrations of the latest features of Acumatica Cloud ERP. 
Tayana Solutions provides end-to-end software consulting, from eCommerce, Production, Quality, and Regulatory Reporting to Customization. We specialize in the Process Manufacturing domain and understand the unique demands of this industry.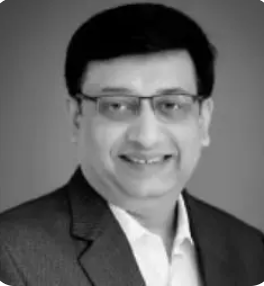 Vijay comes with a vast experience in ERP and enterprise solutions space with about 20 years of experience in various packaged application like Acumatica, SAP, Orion, Salesforce.com, SugarCRM and, SalesLogix.