Small businesses should consider implementing a modern cloud ERP solution. These solutions provide flexibility, customization and user-friendliness, which are keys to success in today's digital economy. If you run a small business, you're one of the 32.2 million businesses in the United States today. Small businesses are vital to our economy, but sadly only 55% make it past their fifth year.
What Are ERP and What Are Its Benefits for Small Businesses? 
ERP stands for Enterprise Resource Planning, but companies of all sizes can benefit from an Acumatica ERP solution. ERP merges many different business systems into a solution that offers a "single source of truth" based on accurate data from the company. Essentially, an ERP system is a glue that holds an organization together—it is critical to the functioning of most businesses. To better understand its benefits, let's examine them more closely.
Collaboration is key to a successful workforce.
Cloud ERP makes it easier for teams to collaborate because they simultaneously have access to the same information. So they are always on the same page. Erasing time wasted on verifying information from disparate systems allows team members to work more productively. Efficiently communicating through shared files in an integrated system ensures seamless collaboration between all teams—front-office, back-office, field, and remote.
You can manage your team and resources more efficiently.
A small business ERP system enables managers to monitor company teams and resources from one solution. They can access key information about their inventory, see which team members are working on what projects, and make changes as necessary from a single dashboard.
Enhanced accounting standards and regulatory compliance.
Companies face complex challenges complying with constantly changing accounting regulations. Accounting cloud ERP systems provide companies with the internal controls, automatic updates, and data collection capabilities needed to stay current with evolving statutes and standards.
Complete visibility into your organization.
For most small businesses that lack a comprehensive cloud ERP solution, disconnected systems are used to manage their varying responsibilities. These disconnected systems result in siloed data, which is challenging to compile and often requires manual workarounds. A more efficient and accurate process can be achieved with ERP for small businesses.
If you choose a small business ERP solution, your business data will be gathered into a central repository. This reduces human effort and provides a 360° view of your SMB. You and your company team will have access to all innovative business intelligence tools that deliver actionable insights for strategic decision-making.
Adaptability and scalability are two essential features for small businesses.
Acumatica Cloud ERP solutions offer a level of adaptability & scalability not possible with disconnected, on-premise systems. For example, cloud-based business management systems provide open APIs that allow you to seamlessly integrate with business-enhancing, third-party applications—increasing your system's functionality, extending its adaptability, and improving your business's overall efficiency.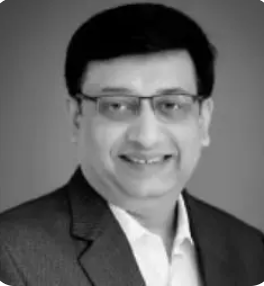 Vijay comes with a vast experience in ERP and enterprise solutions space with about 20 years of experience in various packaged application like Acumatica, SAP, Orion, Salesforce.com, SugarCRM and, SalesLogix.