Food manufacturers are under constant pressure to produce quality products, provide impeccable service to customers, and ensure that their products are safe. One of the biggest challenges food businesses face is cost reduction, especially regarding food safety.
As a food and beverage production business grow, it may need to replace its manual and small-scale accounting software with more complex systems. With consumers demanding to know more about where their food is coming from, traceability, transparency, and real-time data are critical.
As manufacturing plants grow and become more complex, investing in technology that helps them run smoothly and efficiently becomes necessary.
An enterprise resource planning (ERP) system built with safety, accountability, efficiency, and food manufacturing at the forefront can help companies optimize their growth potential.
ERP software is a real-time management tool that enables an organization to monitor its performance in different business components, including finance and human resources.
ERP software is designed for use by medium to large companies. It can be categorized by size (small, medium, or large), technology (cloud-based or on-premise), and industry (manufacturing, health care, retail).
What is food-specific ERP software?
ERP systems designed specifically for food and beverage manufacturers are streamlining processes, eliminating gaps and minimizing the risk of human error. As the food industry continues to grow, SMBs of food and beverage manufacturers that once relied on spreadsheets and point solutions are finding they need something more integrated and automated.
Food and beverage manufacturers have unique responsibilities, such as maintaining product safety, managing recipes and consistency, and adhering to labelling requirements.
Companies need help to keep up with the demand and growth in today's market. ERP software can help companies stay organized and competitive.
Benefits of investing in food-specific ERP software 
Let's look at some of the benefits that come from integrating a food-specific ERP system.
Reduce costs
Food and beverage companies can reduce operating expenses significantly by using Acumatica Cloud ERP. Cloud ERP lets companies see a complete picture of operations, leading to cost savings and waste reduction.
Increase flexibility
The flexibility of the ERP system means food and beverage companies can use a Custom Cloud ERP like Acumatica that best meets their needs and goals. As they grow, a scalable, evolving business will find this feature extremely useful.
Acumatica Cloud ERP for Food and beverage helps companies grow and manage their businesses better. Implementing an ERP system can initially seem daunting, but the benefits far outweigh any initial concerns.
Optimize company operations
According to the TEC ERP Software Facts & Stats 2018 database, companies that implement an ERP reduce process times and increase collaboration, which is imperative to optimization.
As a company grows, it often needs more complex systems to keep things running smoothly. ERP software helps companies identify and solve problems before they grow out of control.
Food and beverage manufacturers would benefit from using a modern ERP system to improve their business. These types of systems provide:
Access to real-time data.
An encompassing view of company operations.
Automation of core functions.
If you are using ERP software and last updated it a while ago. And if you still need an ERP system, now is an excellent time to explore your options.
Tayana Solutions, a Gold Certified Partner of Acumatica, provides software consulting services to the manufacturing industry. Our Process Manufacturing solutions offer production management and quality control for pharmaceutical, chemical, and food manufacturers.
If you are looking to upgrade your current ERP system or implement a new solution, we can help you. Contact us today.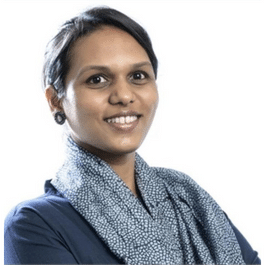 Sangeetha brings 20 years of experience in Information Technology which includes Solution architecting, building micro services, research, and evaluation of business applications, integrating apps.